J'ai décidé d'appliquer mon idée d'épuration aux collages.
I decided to apply the idea of decluterring to collages.

N°113
Cette fois, j'ai délibérément placé mon sujet au centre et travailler les verticales. Il faut dire que le format de la feuille blanche s'y prêtait.
This time I deliberatey put my pieces in the center and worked the verticals, the format of the page just called for it.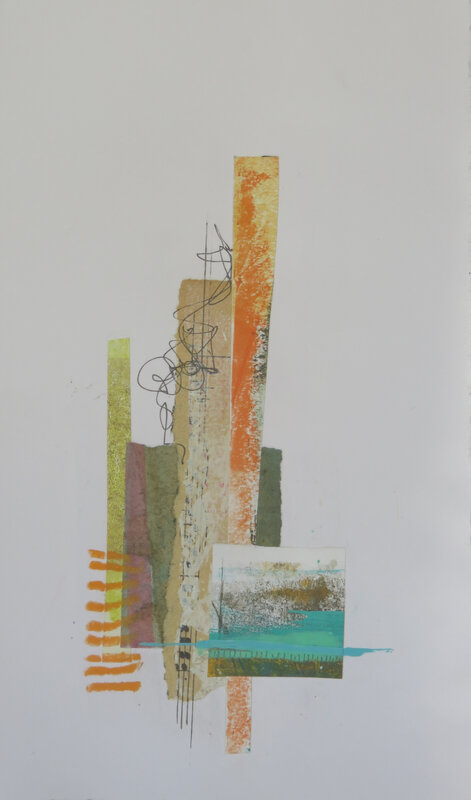 N°114
Mon but n'était pas d'utiliser le moins de morceaux possibles, mais plutôt de laisser encore une fois du blanc au maximum pour donner une sensation d'espace à la composition globale.
My goal was not to use few pieces but rather to leave as much space around them as possible to give an impression of space to the composition.