Travailler sur un même concept c'est à dire par "série", c'est pousser les idées, faire évoluer, trouver une originalité dans le renouvellement, chercher plus loin. Pour l'artiste, c'est extrêment gratifiant de voir ensuite le trajet parcouru quand on regarde toutes les oeuvres obtenues. Nouvelles textures, travailler les couleurs, les formes, les contrastes.
Working on the same concept, that is by series, implies pushing the ideas to their limits, making them evolve, finding some originality each time, never repeating the same "recipe", trying out new combinations, new colours, new shaes, new contrasts, new marks, new textures. It is always gratifying when you then look bak on all the pieces you've created.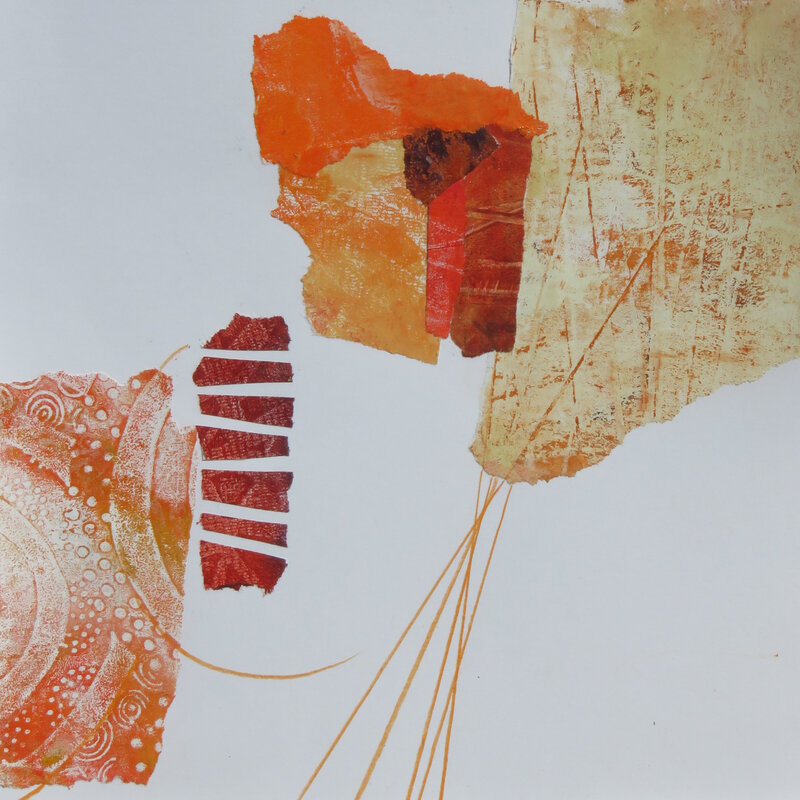 N°160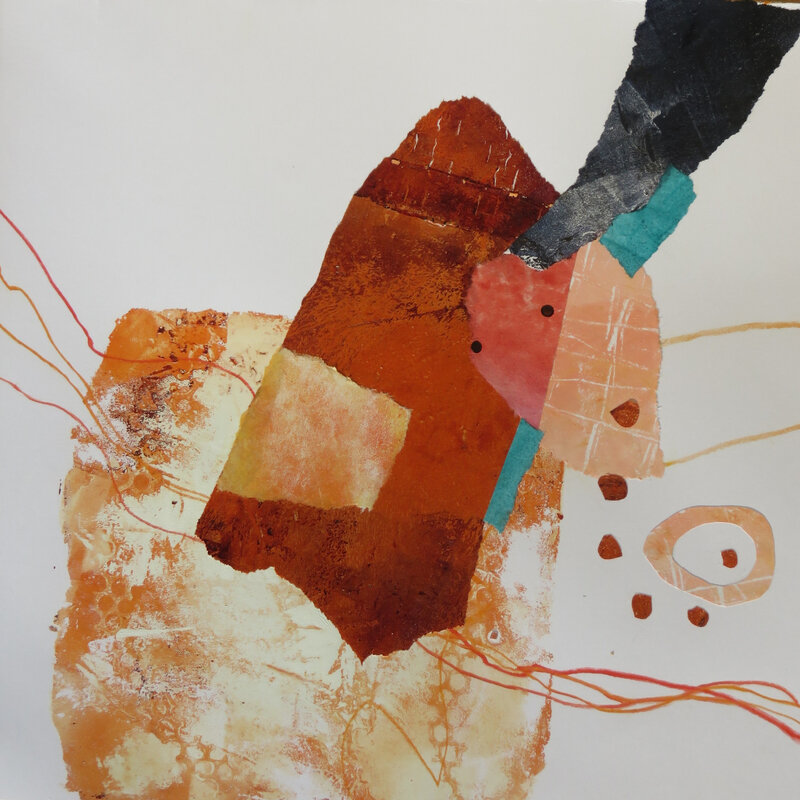 N°161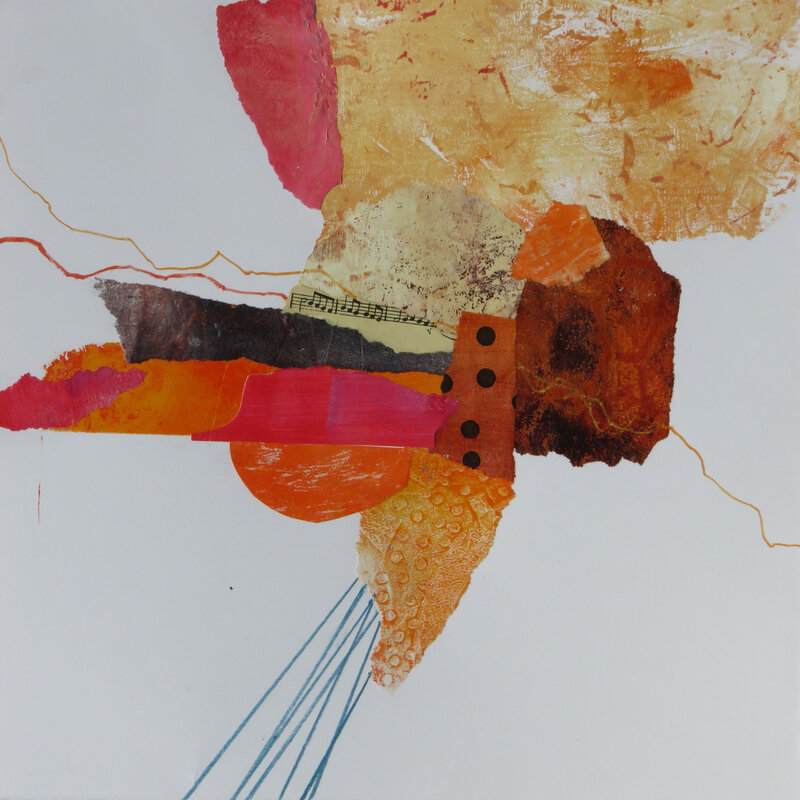 N°162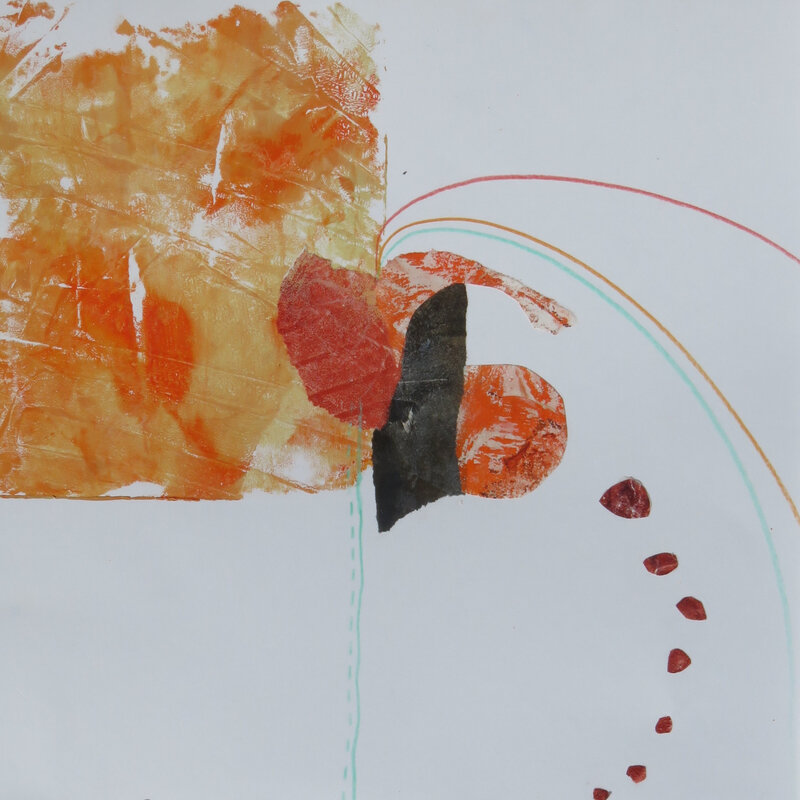 N°163
Dans cette série, j'ai commencé par imprimer une grande forme directement sur la feuille, puis j'ai ajouté par collage des formes plus petites, des lignes et des motifs.
In this series I started out with a big shape directly printed on the paper, then I collaged smaller shapes, lines and marks.
N°160
N°161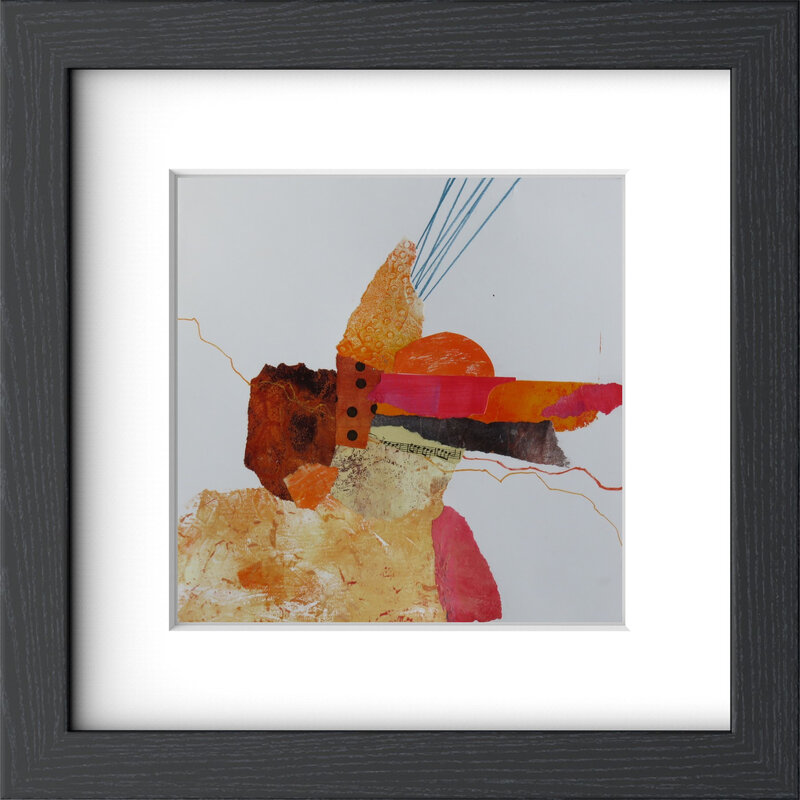 N°162
N°163