Dans cette série j'ai décidé de varier davantage l'ajout de couleurs
In this series I decided to vary the colours I added
Le gris/bleu est plus présent dans les 2 premiers, ce qui apporte de la douceur mais le orange tire nettement vers le marron. Les compositions sont nettement axées sur l'idée d'épurer.
The blue-grey in the first two brings some softness, but the orange gets browner there too. The compositions decidedly try to remain uncluttered.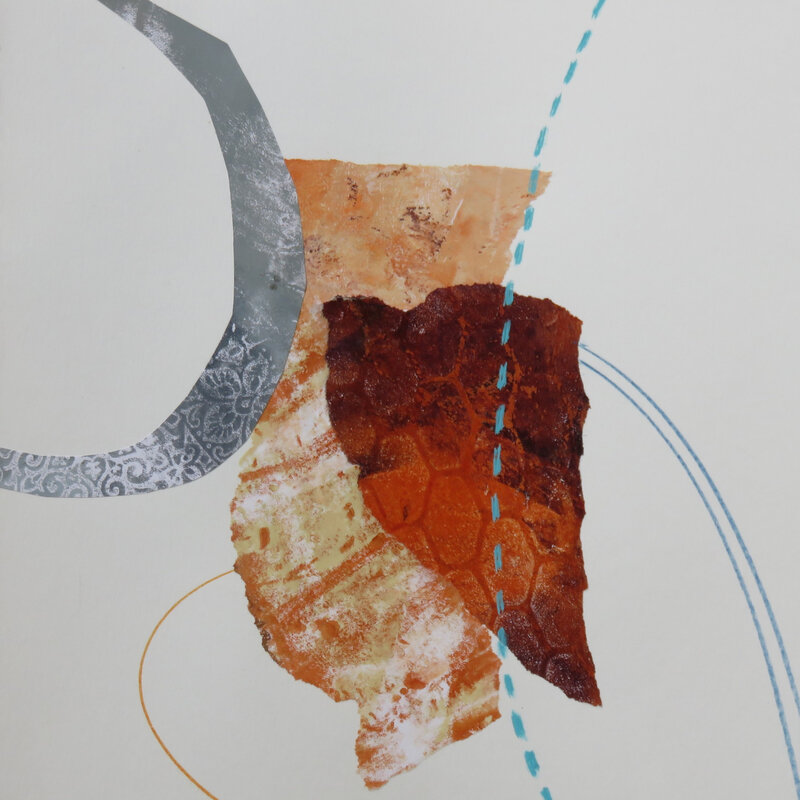 N°164

N°165
Dans les 2 autres, j'ai voulu réchauffer le orange et le faire vibrer en l'associant à du rose et/ou du jaune
In the other two, I decided to warm up the orange and bring some variation by adding pink and/or yellow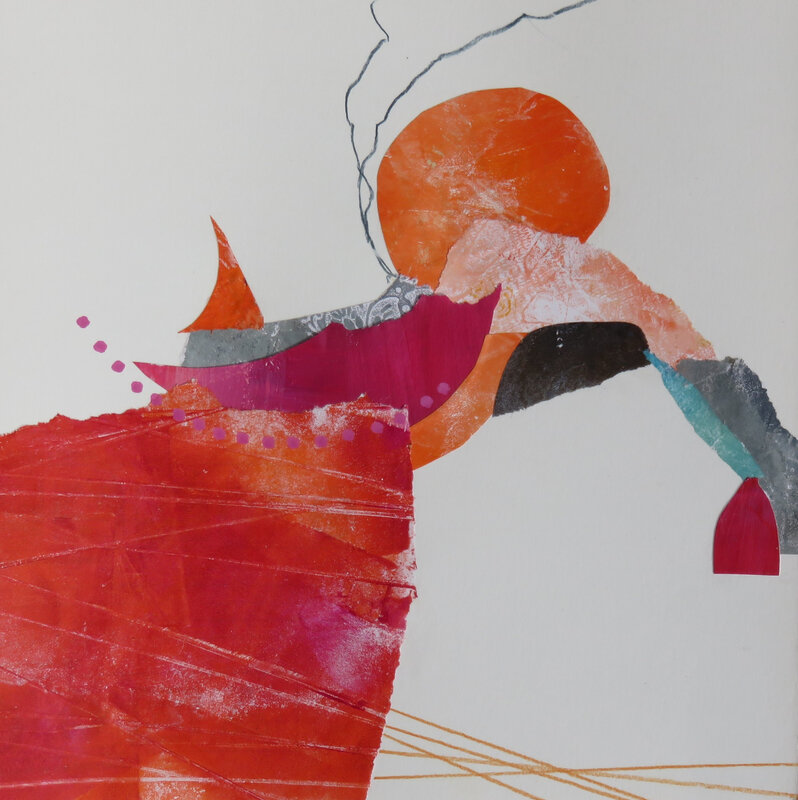 N°166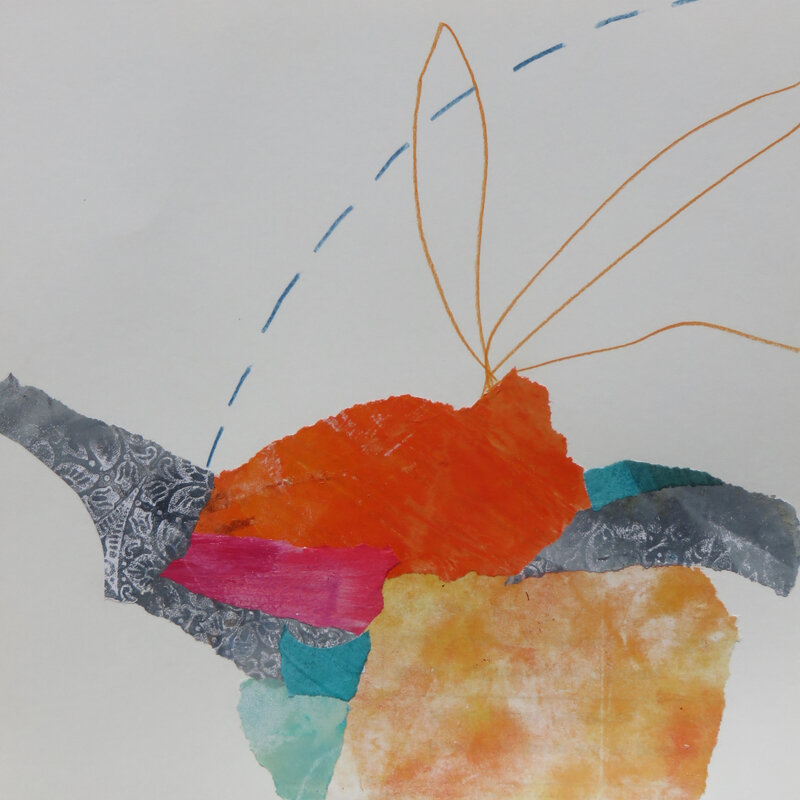 N°167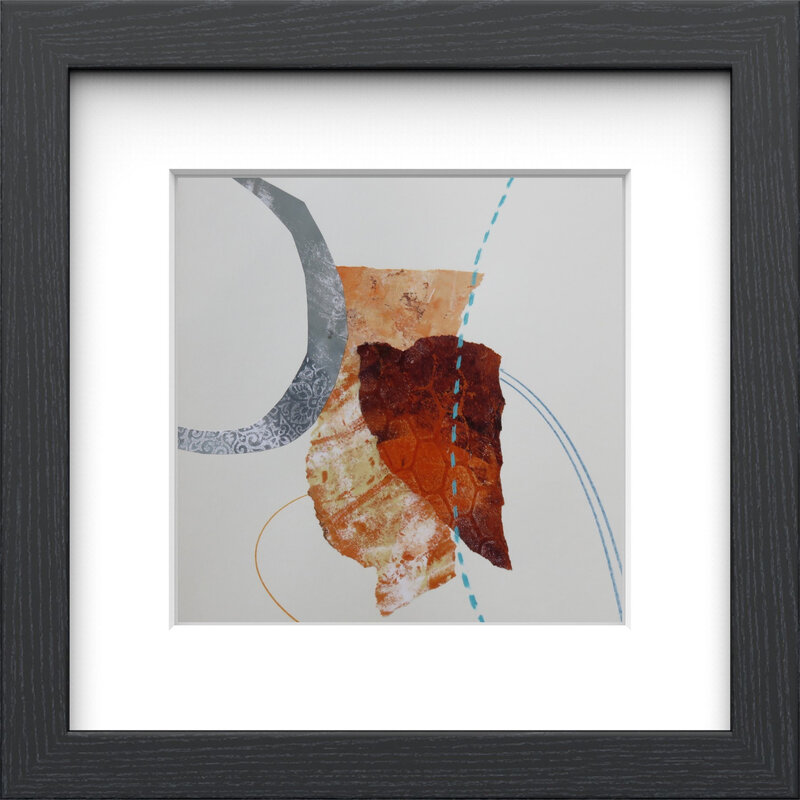 N°164

N°165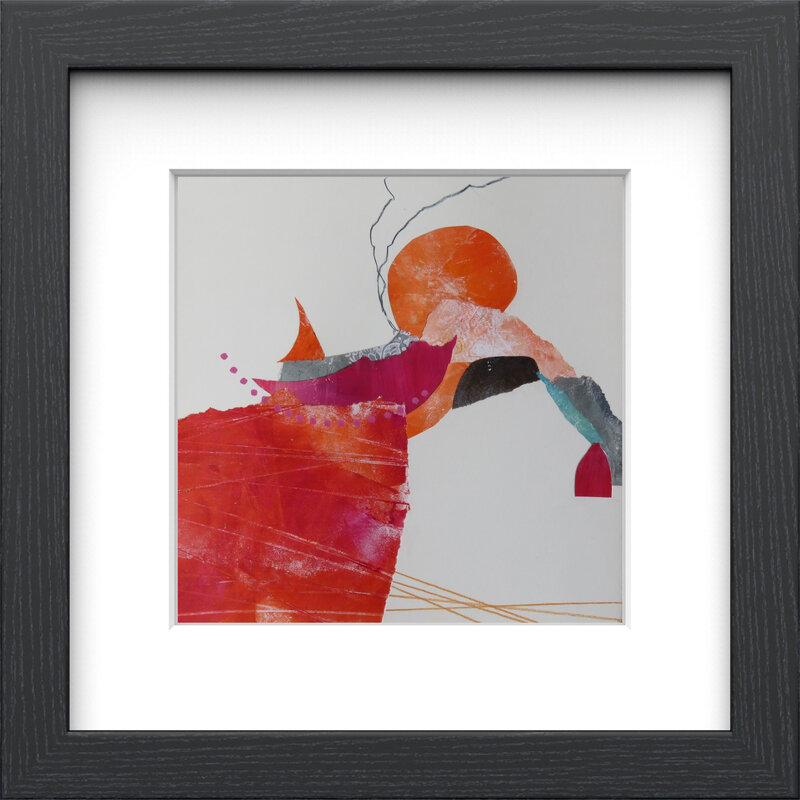 N°166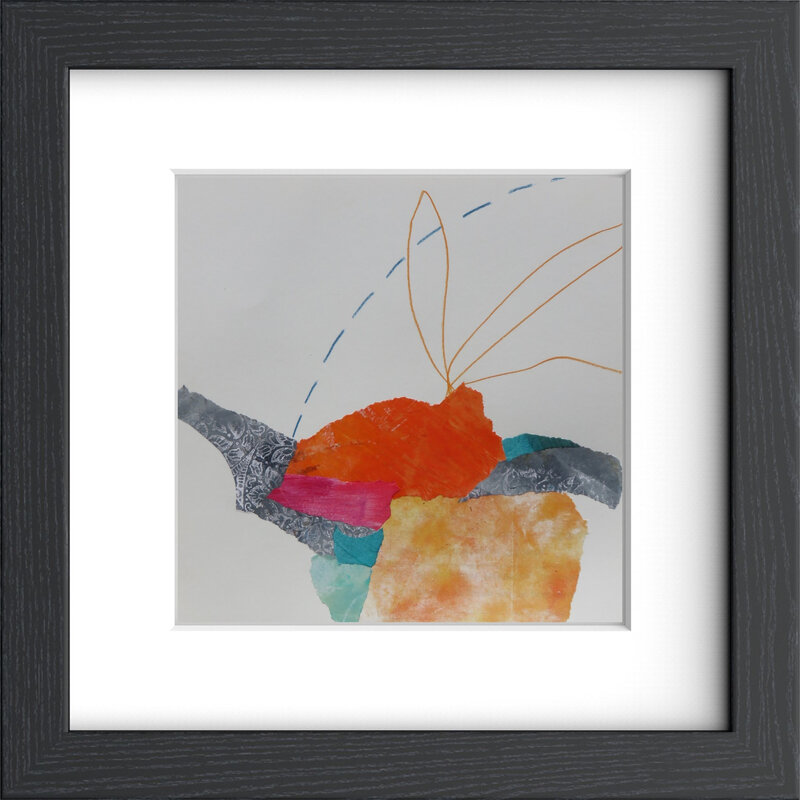 N°167
Et les 4 ensemble, même s'ils ne sont patculièrement faits pour l'être:
And the four of them together, even if they are not particularly meant to be together: