Pour clore cette série sur le orange, j'ai voulu varier le format. J'ai travaillé sur les formes très allongées (65 x 25 cm), ce qui a forcément influencé les compositions.
To finish this series of paintings based on orange, I've decided to change the format. I worked on vertical papers (65 x 25 cm) and it obviously had a huge influence on the compositions:
Ces premiers jets ont ensuite été re-travaillés, mais j'ai oublié de les photographier avant de les encadrer :-/
These are only works in progress, I've since then worked on the some more, but I totally forgot to take a picture before framing them :-/
Et pour une fois, la photo des oeuvres encadrées n'est pas trafiquée, puisqu'elles sont maintenant dans mon salon!
For once, the picture of the framed works is real: they are now hung in my lounge.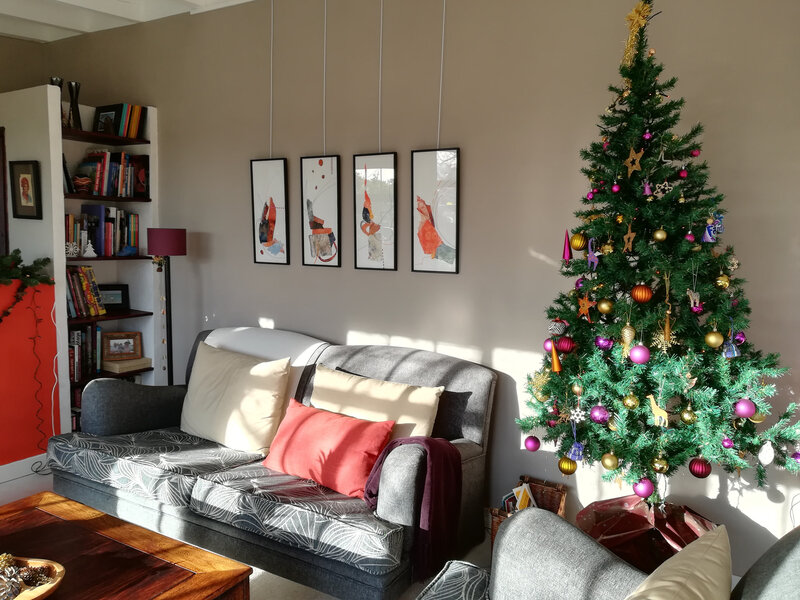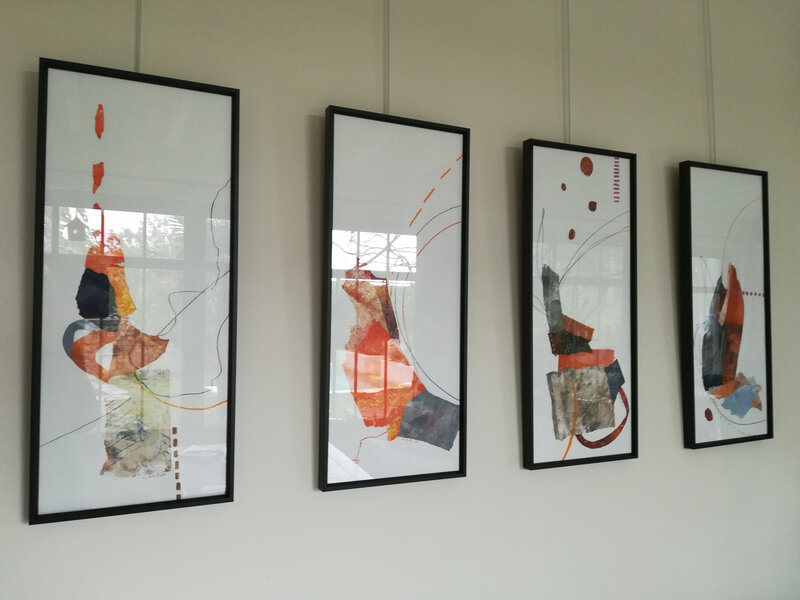 Et c'est là qu'on réalise la galère avec les reflets... :-D qu'importe, cela permet de finir sur une touche plus... personnelle.
and that's when you realise how tough it is to take a picture with the reflections :-D anyway, it allows me to end on a more personal touch
Pour info et mémoire, voici tous les autres carrés créés dans cette série :
FYI, here are all the other square works of this serie: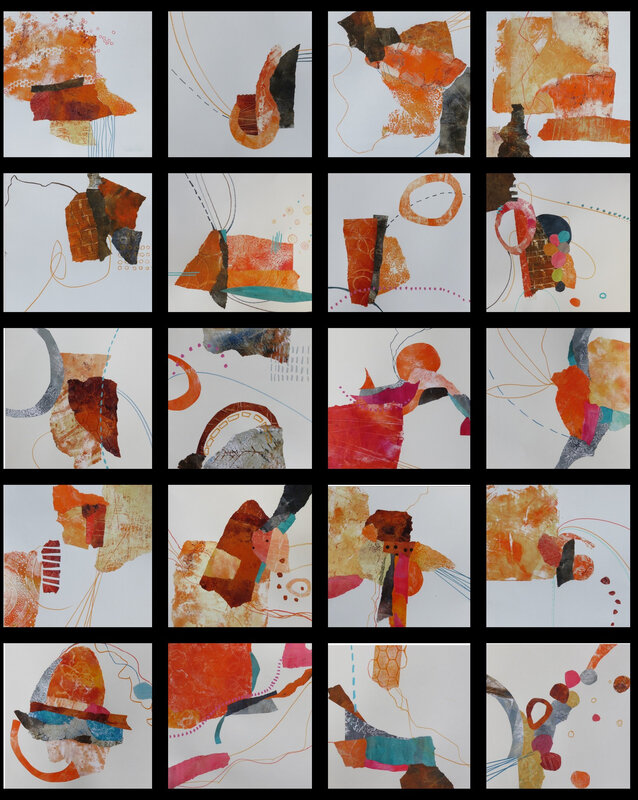 Il ne me reste plus qu'à vous souhaiter d'excellentes fêtes de fin d'année.
And now here's my cue to wish you a merry Christmas