Une série récente, où le rouge exprime avec force, mais où les couleurs sourdes apportent la douceur
A recent series of painting where some powerful red brings strength and where muted colours bring a soft touch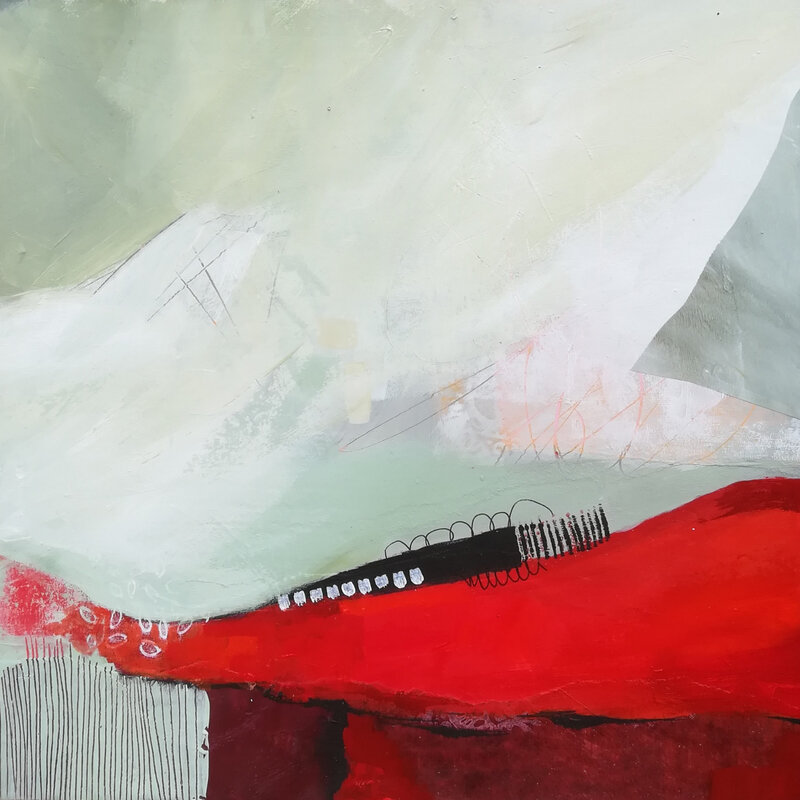 N°26 "Waiting for You"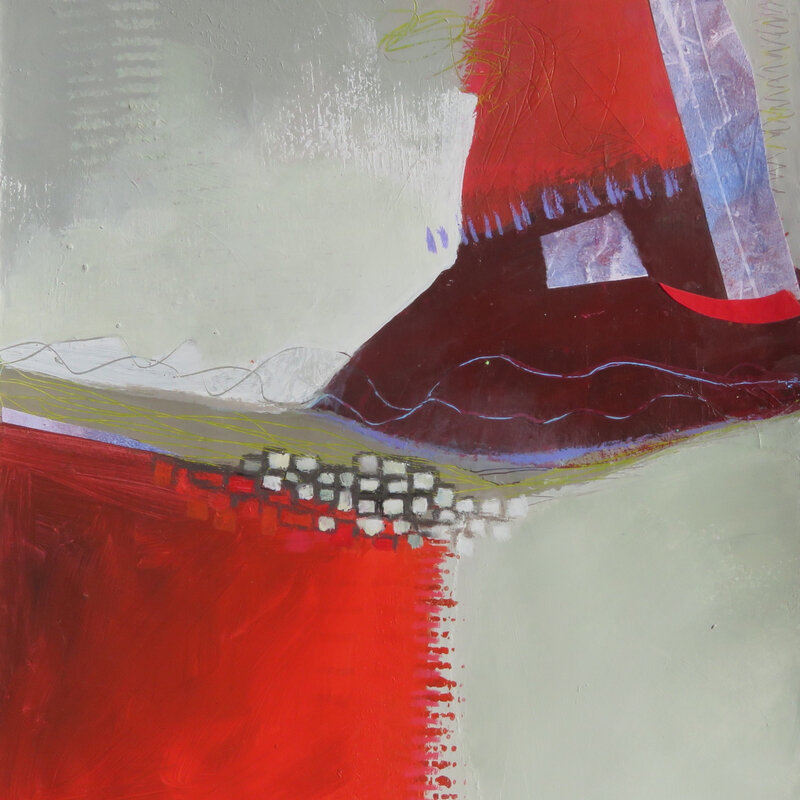 N°27
N°28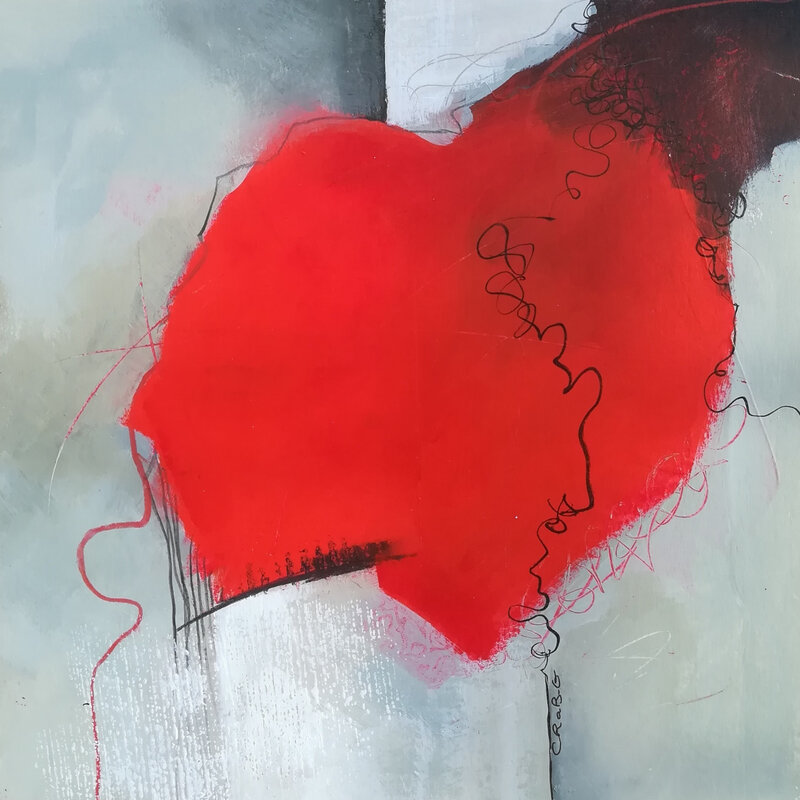 N°29 "Without You"
26 et 29 sont très nettement mes préférés!
26 and 29 are definitely my favourites!!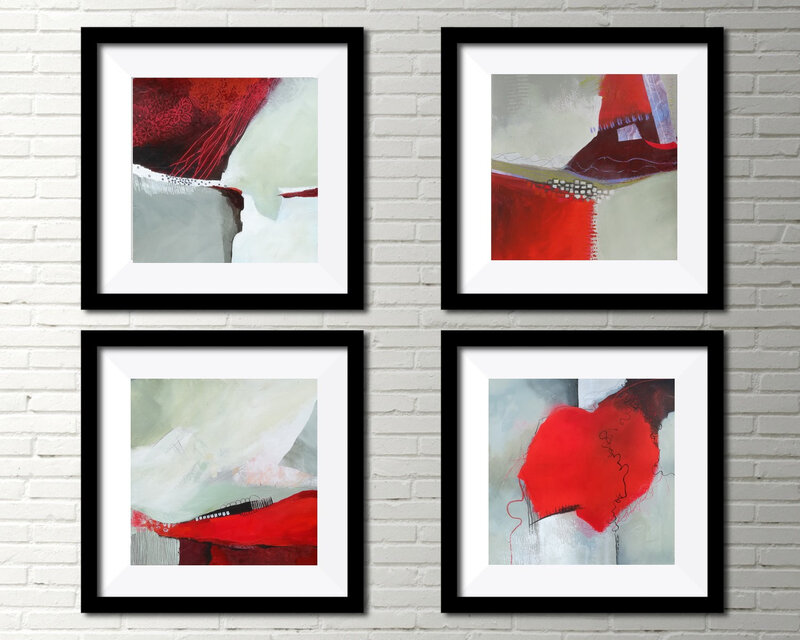 Un bel ensemble, non?
They do look great together, don't you think?
J'aime le côté épuré de la composition, et les couleurs qui s'équilibrent si bien.
I love their clean composition and the balance of colours.