21 octobre 2016
Ils m'ont fait sourire ces 4 passagers assis en face de moi dans le métro un matin. Tous avec un journal (celui de gauche le tient plié); cela change, d'habitude, c'est plutôt des portables que les gens ont à la main.
These passengers in the tube made me smile; they all had a newspaper (the one on the left was holding it folded); it makes a change, people tend to be spending their time looking at mobiles nowadays.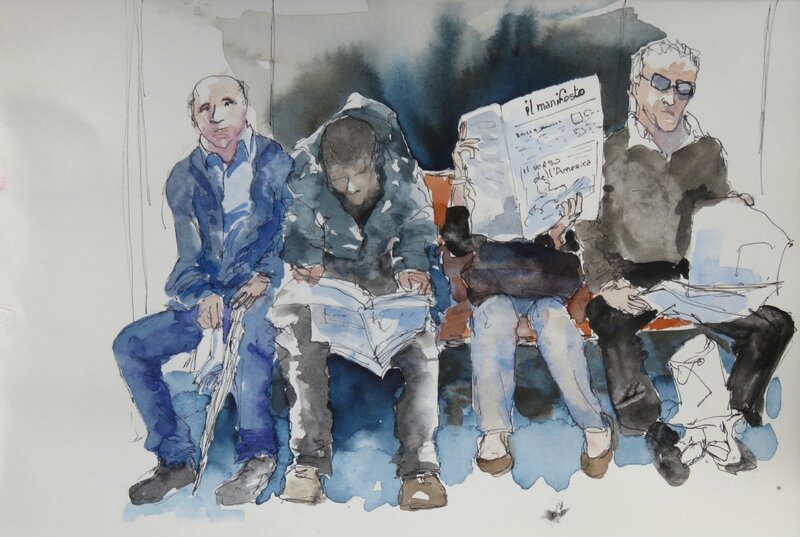 Photo discrète et vite fait, de retour à la maison un petit croquis. / Quick photo and back home a quick sketch.
17 octobre 2016
Je suis souvent en train de parler des tableaux qui me posent problème, qui luttent contre moi avec acharnement, qui me résistent, mais je dois avouer qu'il y a aussi des tableaux qui ne posent pas de problème. Ils viennent tellement facilement que j'ai même parfois du mal à y croire ... ;-)
I often talk about paintings that are struggling to come, that resist me and don't come easily, but I must admit that there are also some that come very easily. They come so smoothingly that I sometimes have trouble believing it... ;-)

N°160 (sans titre / untitled yet)
Acrylique sur toile / acrylic on canvas
20 x 30 cm
10 octobre 2016
Quand la peinture a séché trop vite sur la Gelli plate, je passe une couche de peinture blanche et je fais une impression : cela soulève les pigments déposés et séchés. Les textures sont parfois étranges, très délicates, mais aussi très pâles.
When the paint has dried too quickly on the gelli plate, I just lay a layer of white paint and print that : it lifts the previous dried paint. The textures are often weird, very delicate and pale.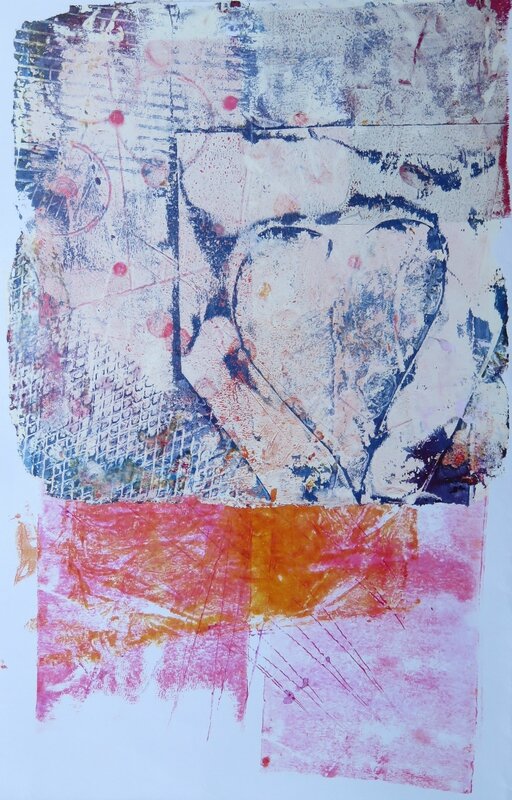 Dans cet exemple, j'ai imprimé sur une page où j'avais précédemment fait des marques roses et orangers (au rouleau) que l'on voit apparaître en bas, le reste des marques disparaissant sous le blanc opaque
In this example, I printed on a sheet where I had previously made some marks in pink and orange (with my brayer) that you can still see at the bottom, the rest disappears under the opaque white print.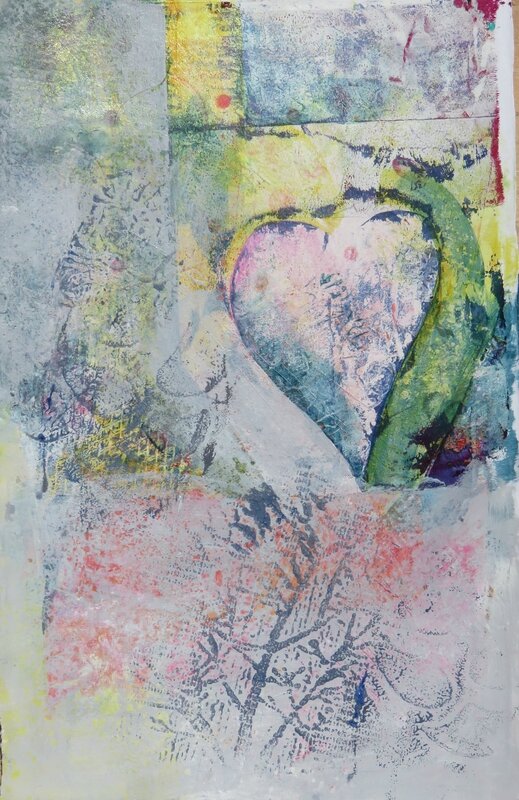 J'ai ensuite re-travaillé, mais ces couleurs très pâles m'ont un peu décontenancée
Then I worked on it but the colours unsettled me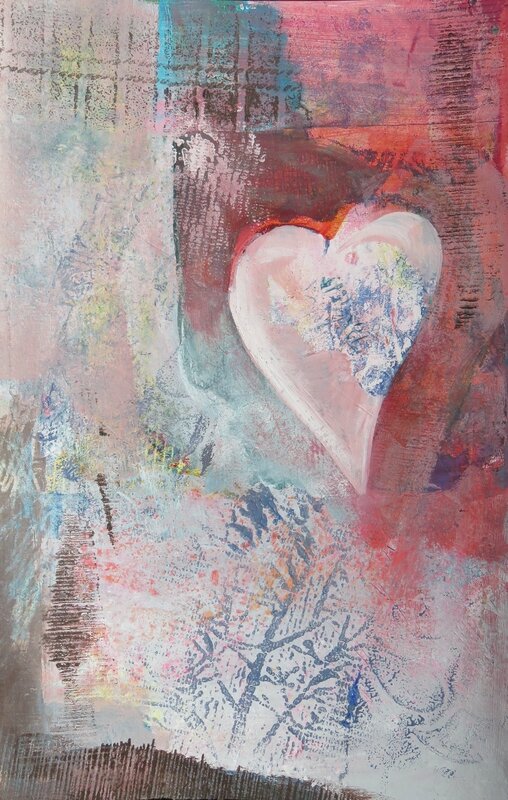 pas très fan de ces verts et bleus très froids, j'ai voulu réchauffer le tout. Et là, ça a commencé à me plaire
I wasn't a big fan of the cold hue so I wanted to warm the whole thing up a bit. And that's when I started to like where it was going.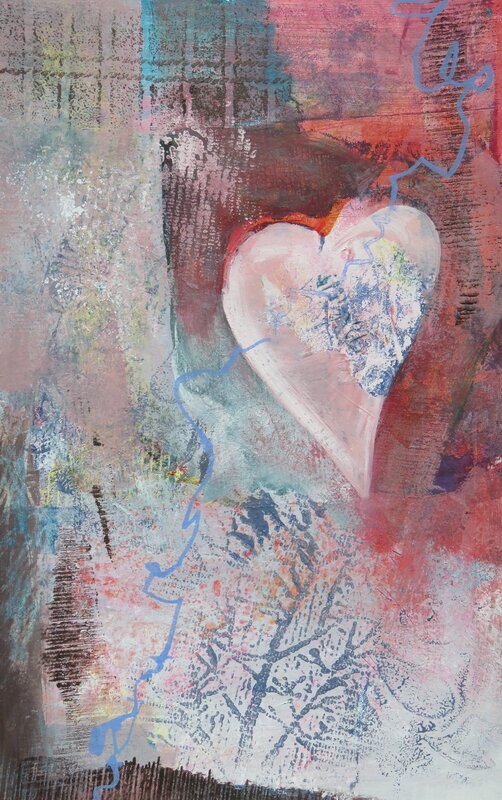 N°158
Quand on a fait une impression, on peut parfois aussi reposer une 2e feuille sur la plaque et faire ce quon appelle un "ghost print", une impression fantôme, avec les restes de pigments.
When you do a print, you can also lay a second sheet on the plate and do a ghost print with the left-over pigments.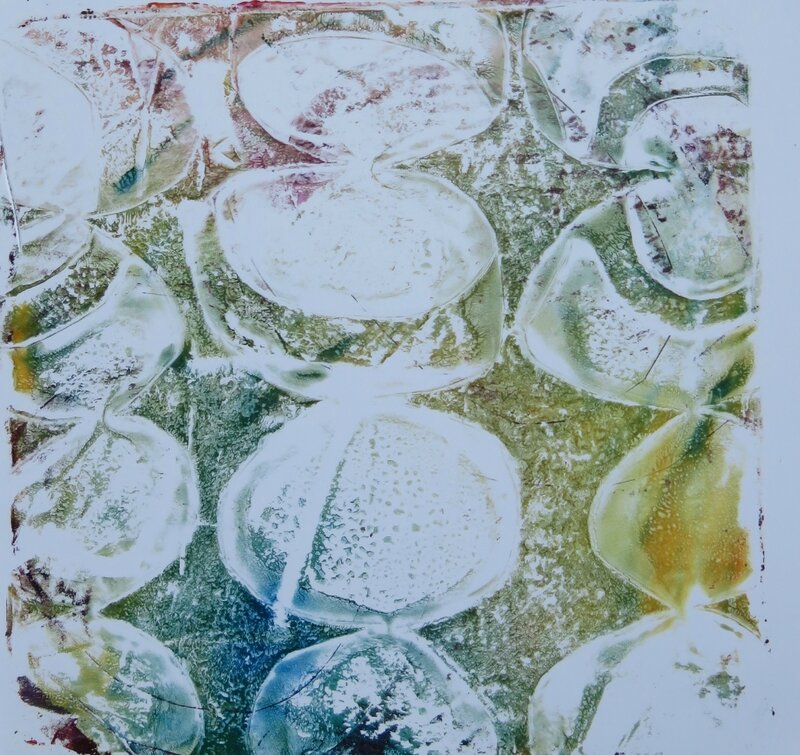 C'est une impression toute en délicatesse
it's very delicate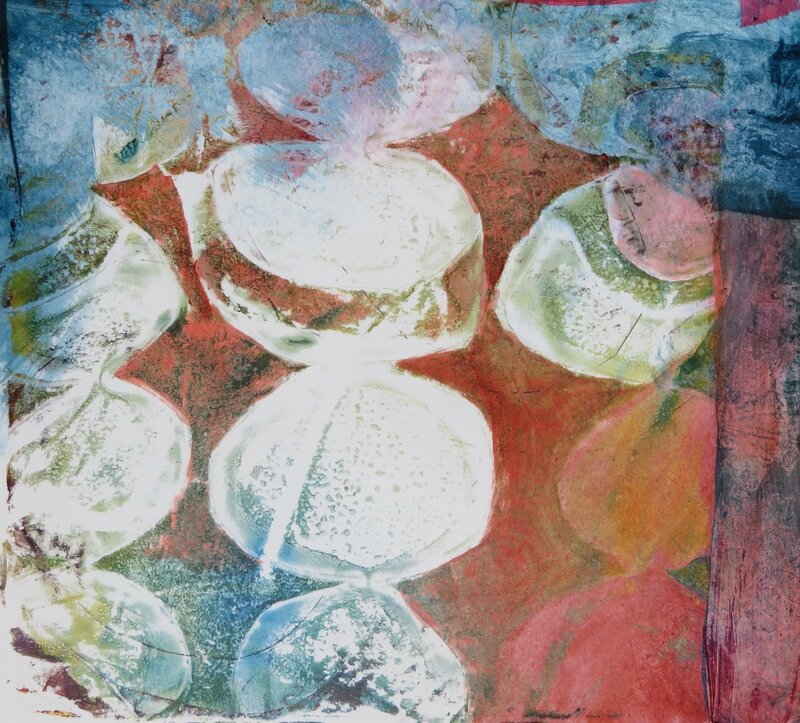 j'ai d'abord essayé de la re-travailler en utilisant uniquement des couleurs transparentes pensant laisser apparaître les textures, mais j'ai noyé la texture du fond
I first tried to work using only transparent colours to leav the nice textures apparent, but I wasn't happy with the way it came out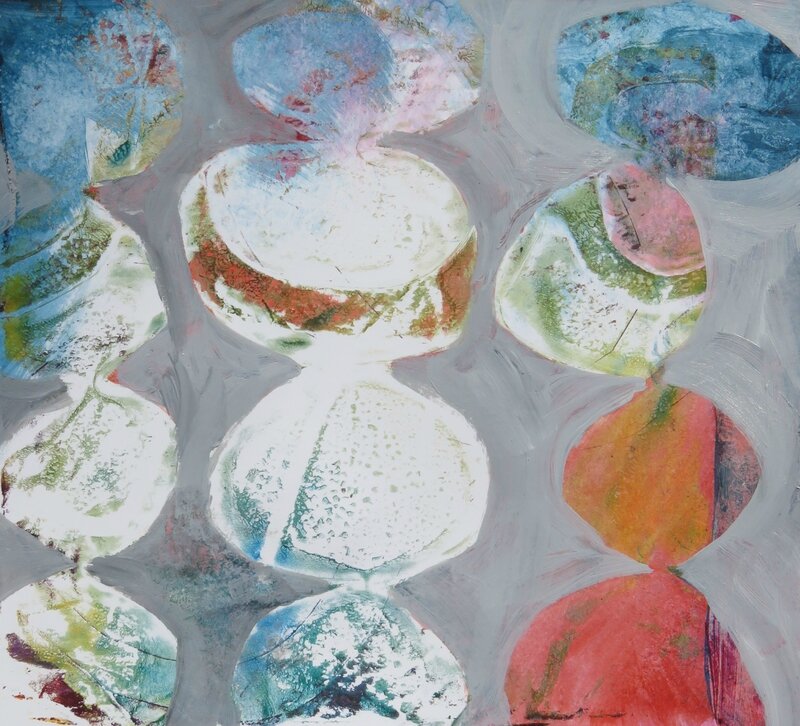 alors finalement, j'ai décidé de passer un gris opaque en fond, ce qui met en valeur la texture préservée des formes
so finally, I decided to lay an opaque grey on the background, which helps highlighting the texture of the shapes
N°159
les fines lignes et les tâches blanches ajoutent un peu de légèreté et de gaiété
the fine white lines and the whites dots add some joy and lightness.
06 octobre 2016
Cette fois-ci j'ai collé plusieurs éléments de différentes textures, et j'ai réussi à les intéger au tableau de sorte qu'il est difficile de voir où s'arrête l'objet collé et ou commence le support où il est collé.
This time I glued several elements with different textures, and I managed to integrate them so well that it's difficult to see where the glued item starts and ends.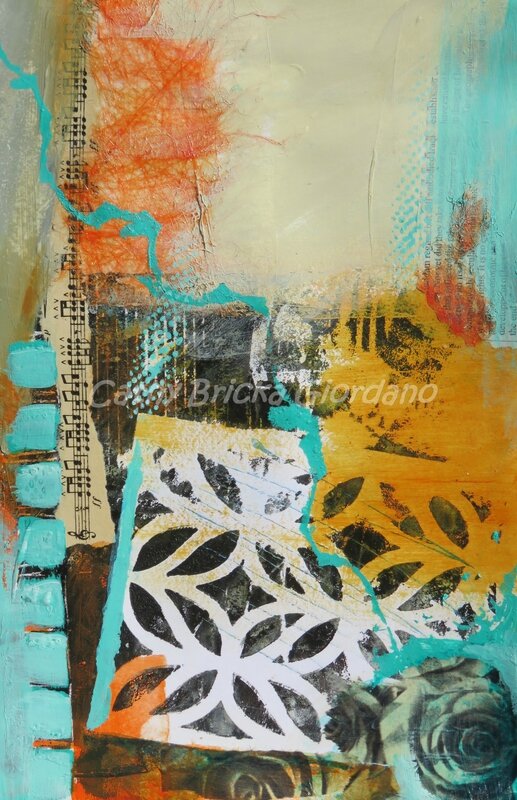 N°156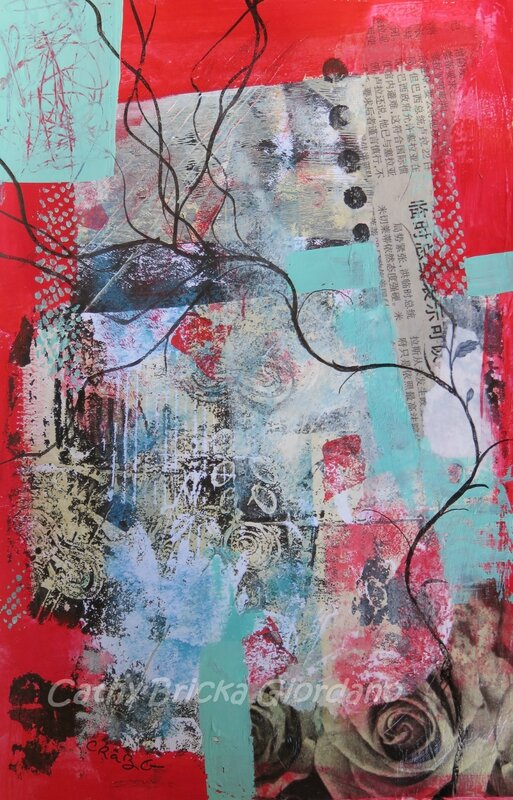 N°157
Reculons un peu / Let's step back a little: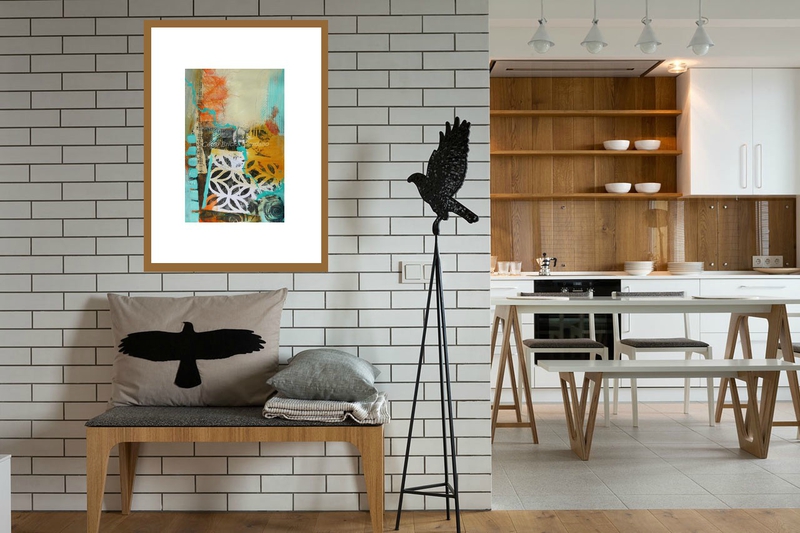 j'aime le grand passe-partout qui attire le regard vers l'intérieur du cadre
I like the way the big mount draws the attention towards its center.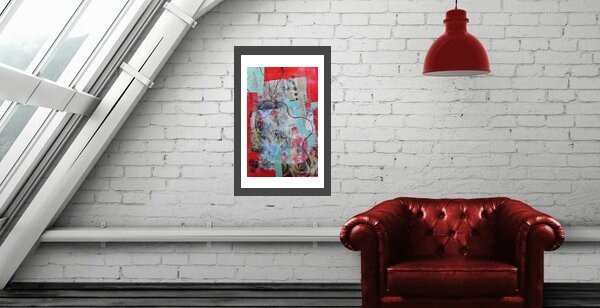 j'ai pensé qu'un décor urbain, avec un mur de briques serait l'environnement idéal pour ces collages. Qu'en pensez-vous?
I thought that a brick wall in an urban setting would suit these collages perfectly. What do you think?
30 septembre 2016
Retravailler sur des monoprints implique parfois de coller des éléments : toute sorte de papiers, tissus, tout est permis.
To work on monoprints, I sometimes use collages : all sorts of papers, fabrics, no restriction whatsoever!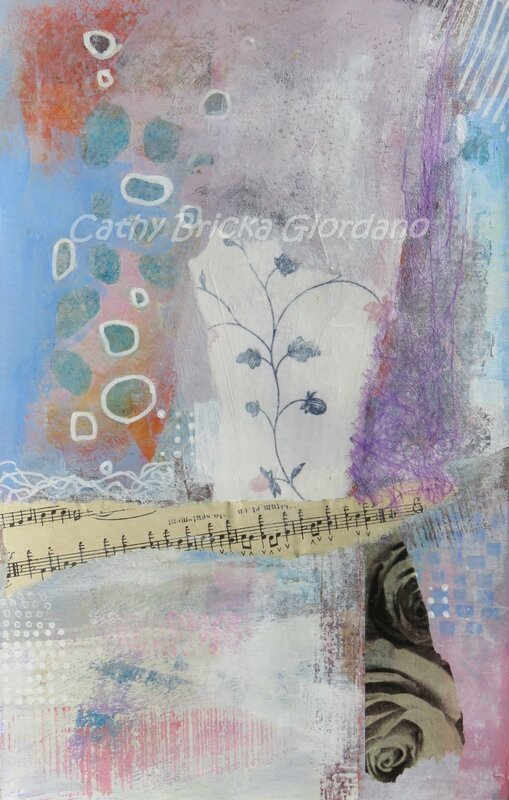 N°154
Collages de papier de soie, de vieilles partitions, d'un tissu fibreux (mauve).
Collages with tissue paper, old music sheets, and some see-through fibrous fabric.
Je suis un peu moins fan de celui-là... Je le trouve trop mièvre.
I'm not a big fan. I think it's too sweet.
N°155
collage feuilles de livre mais aussi de papier de cuisson sur lequel j'avais fait des gouttes à l'encre. J'aime la transparence du papier de cuisson collé; et ces chemins de gouttes interrompus.
Collages of book pages, and of baking sheet on which I had dripped black ink. I love the transparence of the glued baking sheet, and those broken dotted lines.
J'ai un gros coup de coeur pour ce 155; pour moi un bel équilibre de calme et d'énergie
155 is my firm favourite; for me there's the perfect balance between calm and energy.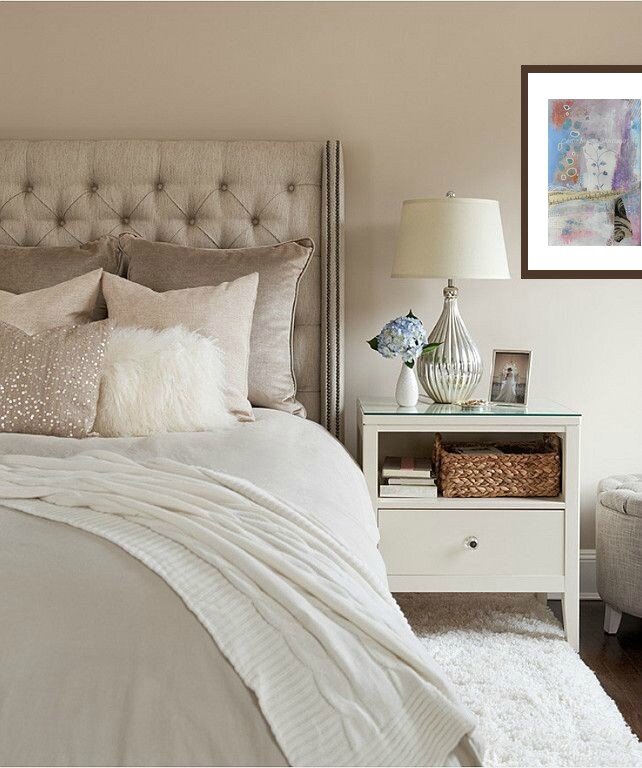 Je l'aime mieux encadré, pas vous?
I like it much better when framed, don't you think?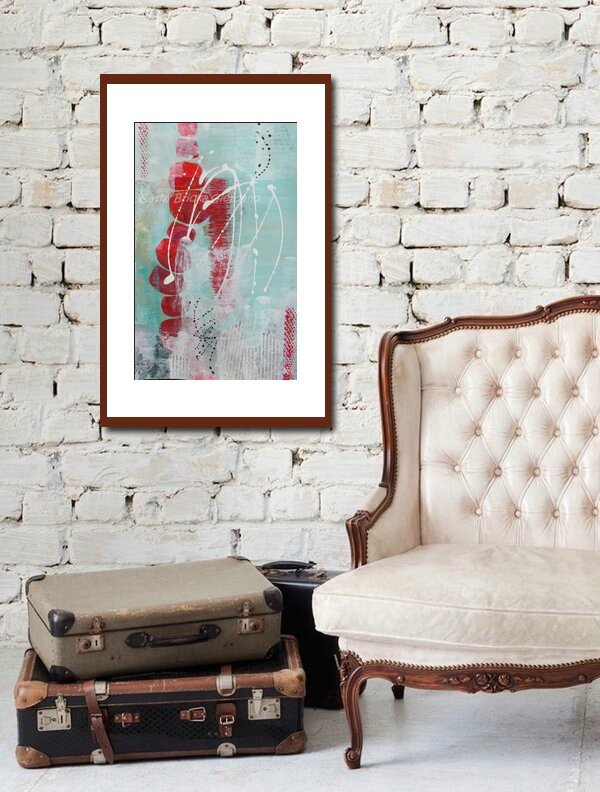 J'aime le contraste entre le côté cotonneux ou vaporeux du monoprint et la texture du mur.
I love the contrast between the downy or vaporous of the monoprint and the rough texture of the brick wall.
26 septembre 2016
Petite promenade dans Trastevere, un quartier très pittoresque de Rome.
Let's go for a walk in Trastevere, a very picturesque district in Rome.
Oubliez les palaces, les statues, les églises et les parcs : il s'agit de maisons modestes, de batiiments beaucoup plus bas, des ruelles tortueuses, bref un petit bonheur pour aller croquer :
Forget the palaces, the statues, the churches and the parcs: Trastevere is all about more modest houses, lower buidings, winding cobbled streets, a real heaven for sketchers:
N°151
via della lungaria
N°152
via del cipresso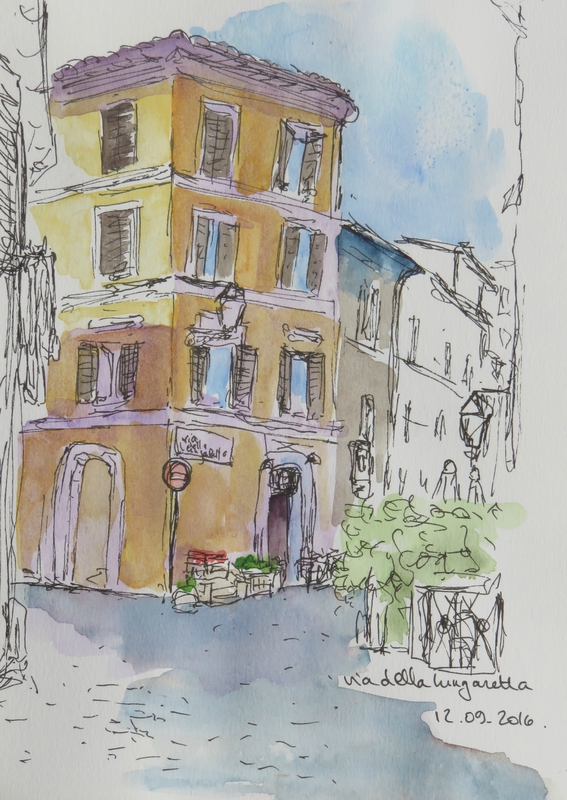 N°153
via della lungaretta
22 septembre 2016
Couleurs de saison pour les monoprints ! Ces trois monoprints m'ont tous donné du fil à retordre. Avec chacun, j'ai failli abandonner, et chez chacun il y a maintenant quelque chose que j'adore :
Season colours for the monoprints too! I had trouble with these three monoprints. Tough guys. With each, I almost gave up, and now, in each there's something I love: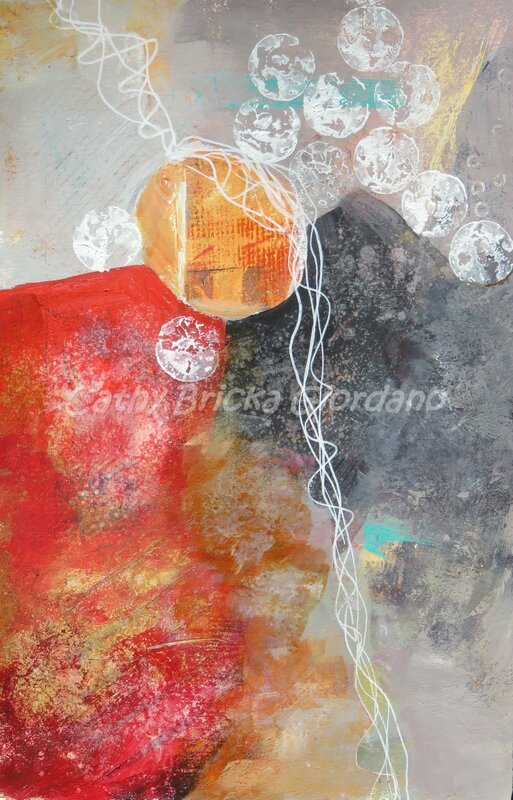 N°148
Monoprint
Dans ce premier j'aime toutes les nuances de rouge chaud et ces boules blanches, j'aime les nuances de gris avec les touches chaudes ici et là.
In this first one I love the warm reds and the white dots; I love the grey hues with the warm touches here and there.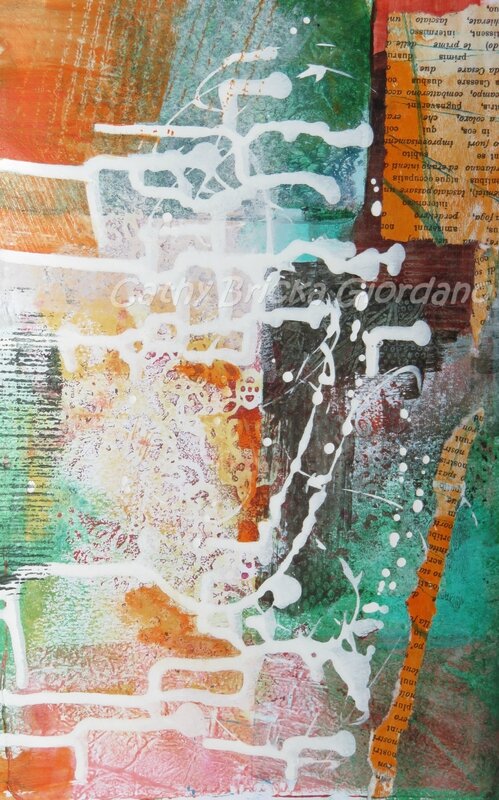 N°149
Monoprint et collages

Dans celui là, j'aime ces lignes blanches comme un réseau de tuyau ou un plan de métro ;-), j'aime les couleurs chaudes et particulièrement l'orange sur le turquoise. Ce n'est qu'après avoir rajouté quelques collages que le monoprint a commencé à chantonner...
In this one, I love the white lines; they're like a series of tubes or an underground map ;-) I love the warm colours and most particularly the orange on the turquoise. It's only when I added the collages that this monoprint started to sing to me.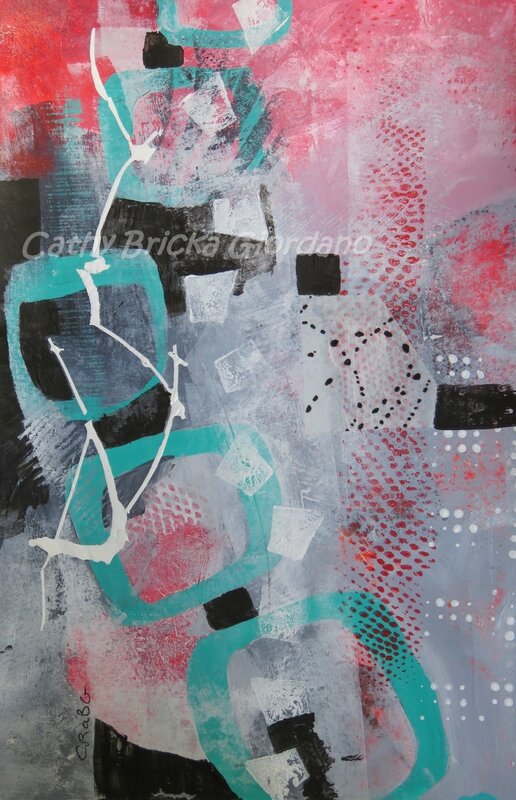 N°150
Monoprint et collages
Celui-ci m'a donné du mal avec ses couleurs, j'ai fini par accepter sa force et son énergie.
This one was the toughest, but I finally accepted its force and energy
Et comme à chaque fois, prenons un peu de recul pour imaginer ces monoprints dans un intérieur:
And, as usual now, let's step back a little to imagine these monoprints in an interior: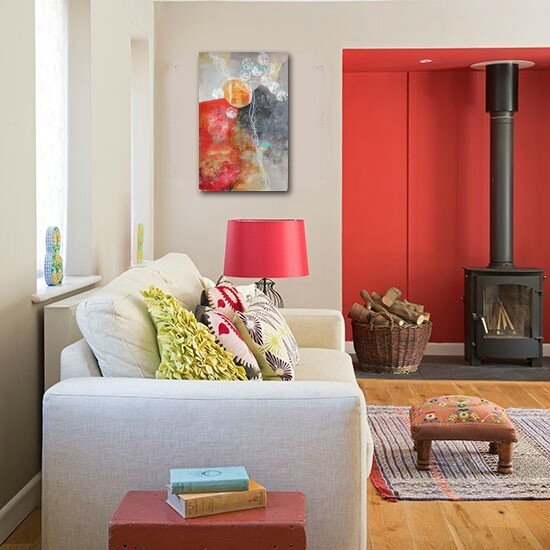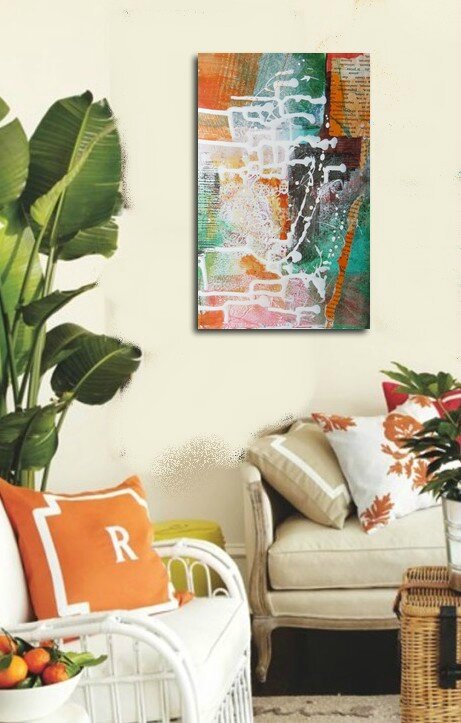 18 septembre 2016
Beaucoup de sur-impressions et de couches pour celui-là, et au final je ne sais pas si c'est à cause des couleurs délicates, mais je lui trouve un petit côté asiatique vous ne trouvez pas?
Prints over prints and lots of layers for this work; and I don't know if it's because of the delicate colours or what, but I think it's got some tiny asian influence, don't you think?

N°147
en tous les cas, je le verrais parfaitement dans un décor de ce type:
in any case I would quite picture it in such a setting: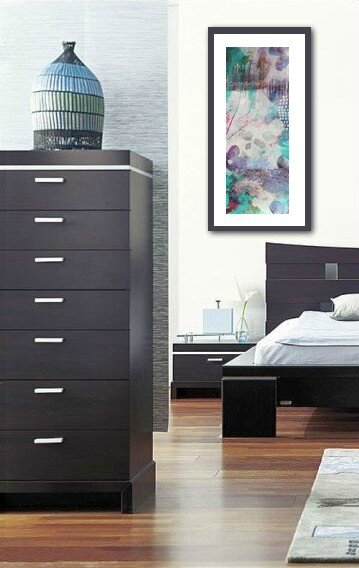 14 septembre 2016
Deux monoprints retravaillés qui me parlent de beaux ciels d'été étoilés...
These two monoprints I worked on talk to me about beautiful summer skies full of stars...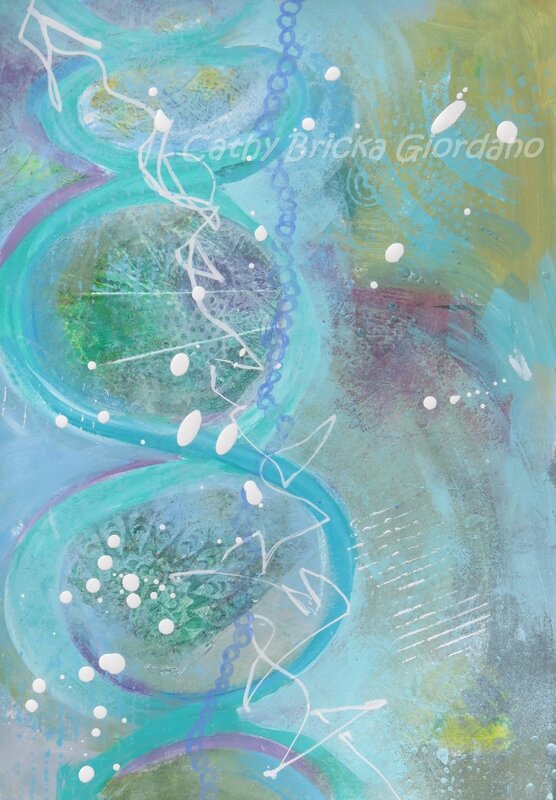 N°145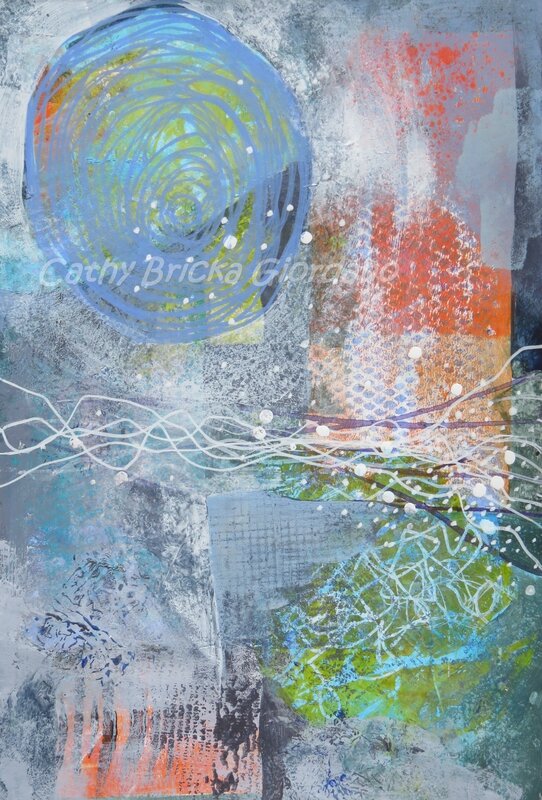 N°146
Reculons un peu / Let's step back a little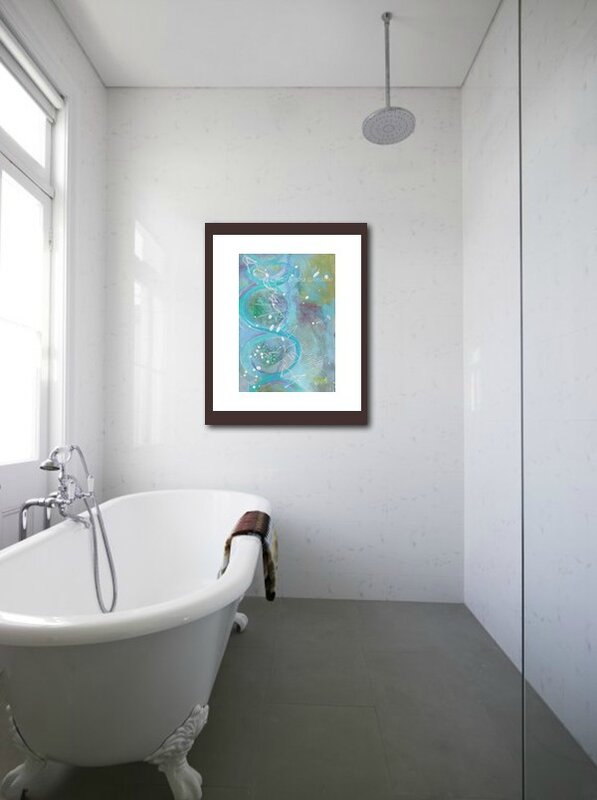 dans un décor très épuré / in a minimalist setting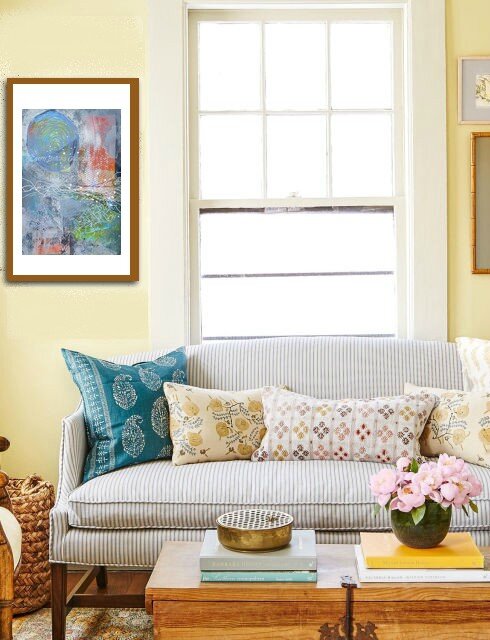 ... ou plus cozy / ... or a cozier one.
Et vous ils vous disent quoi? Vous les verriez où?
What do they tell you? Where would you see them?
09 septembre 2016
Je n'ai pas trop l'habitude de ces couleurs, mais j'avais envie de changer. J'ai fermé les yeux et pris au hasard trois tubes dans ma boîte, plus du blanc et du noir. Et voila ce que cela a donné :
I'm not really used to these colours put together, but I wanted to change. I closed my eyes and took three tubes in my paint box, then added some white and some black. Here's what happened: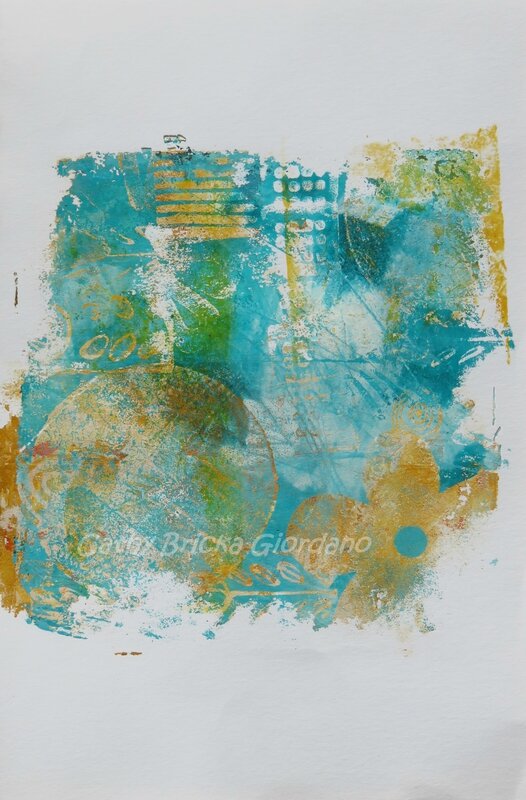 N°139
Un "monoprint pur" c'est quoi? C'est comme ça que j'appelle les impressions non re-travaillées. J'ai juste imprimé une ou plusieurs fois sur la même feuille, sans rien rajouter d'autre. Tout est dans les transparences, ... et le hasard.
What is a "pure monoprint"? That's what I call the prints I didn't work on. I just printed once or several times on the same sheet, without adding anything else. It all deals with transparencies, ... and chance.
Ce premier monoprint me semble abouti, mais en voici d'autres fait le même jour avec ces mêmes couleurs. Je ne sais pas encore si ils vont rester en l'état ou si (et comment) je vais les travailler.
This first monoprint feels complete, but here are a few others done on the same day with the same colours. I don't know if they are going to remain like this or if (and how) I'm going to work on them.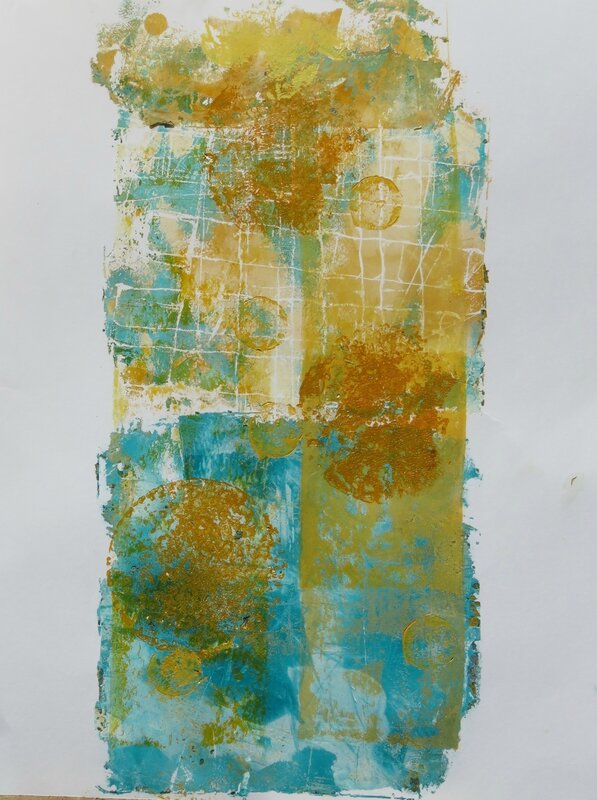 N°140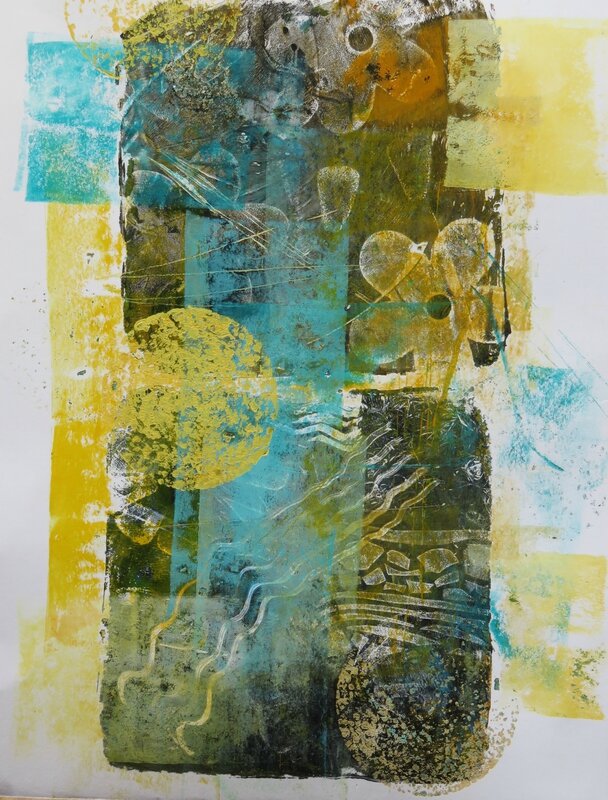 N°141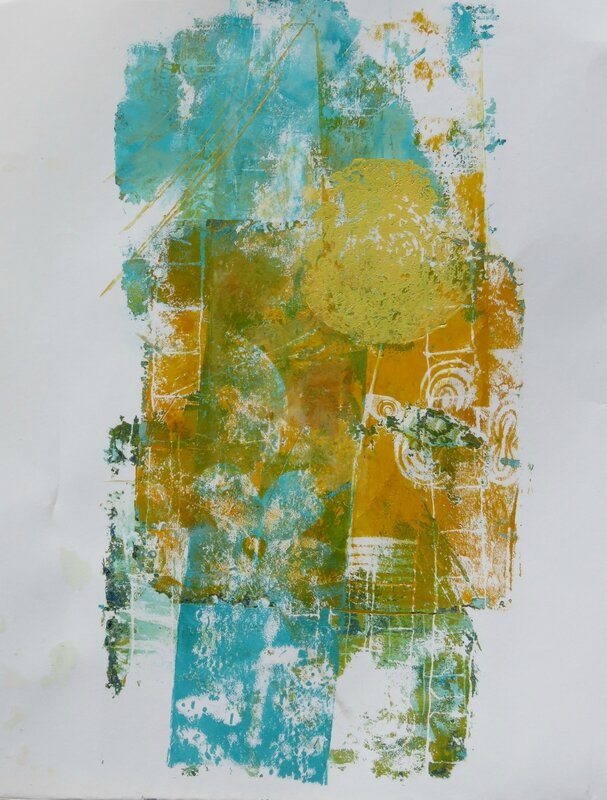 N°142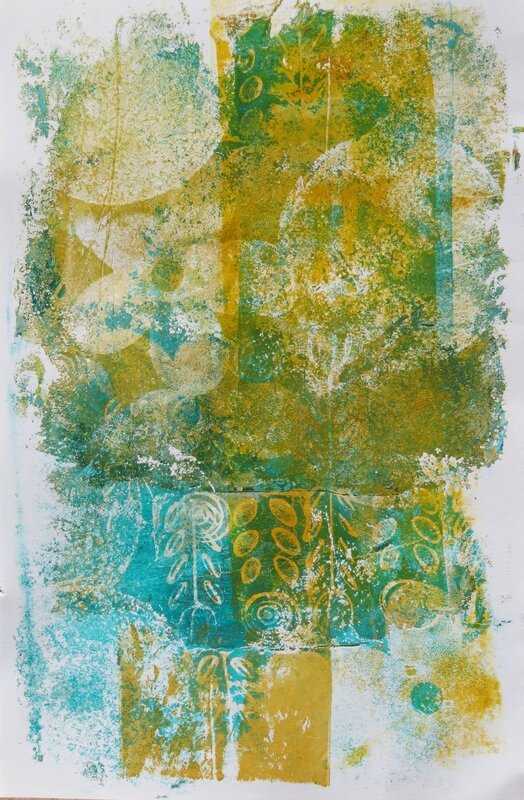 N°143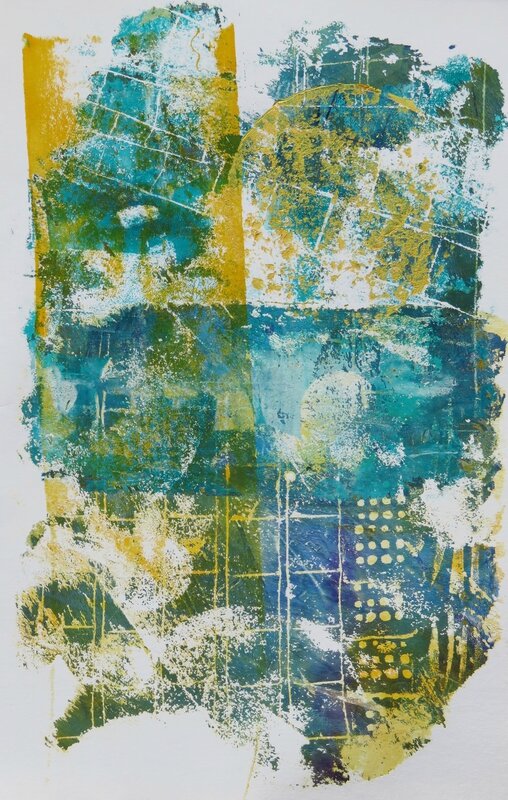 N°144
A suivre (peut-être)
To be continued (maybe)