22 novembre 2015
Je ne suis pas hyper fan, mais cela fonctionne.
I'm not a big fan, but it works
N°75
Les Larmes du Roi Jean / King John's tears
Acrylique sur toile / acrylic on canvas
Et comme toujours, voici ce que cela donne en situation
And, as usual, here's what it would look like in setting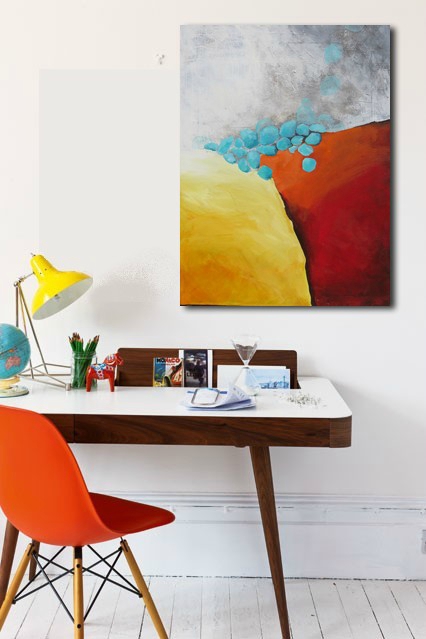 10 novembre 2015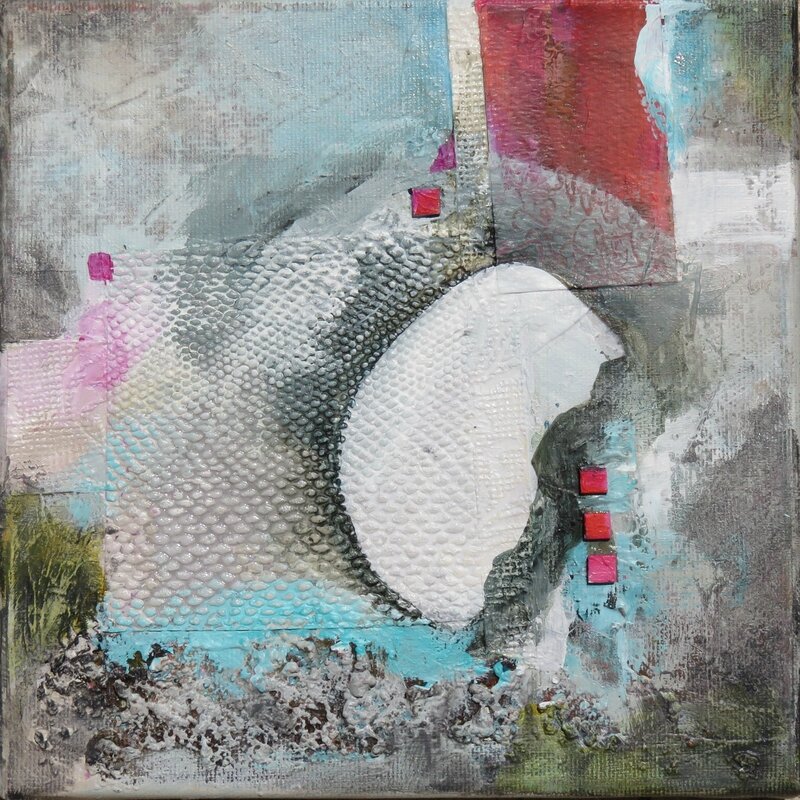 mixed media et collage sur toile / mixed media and collage on canvas
20 x 20 cm
Cliquez sur l'image pour voir tous les détails
Click on the picture to see all the details
08 novembre 2015
J'ai accroché ce tableau chez moi, et finalement, on dirait qu'il a été peint exprès pour cet endroit! Coup du hasard...
I've put this painting up on th wall at home and it looks as if it was painted especially for this room. Pure chance.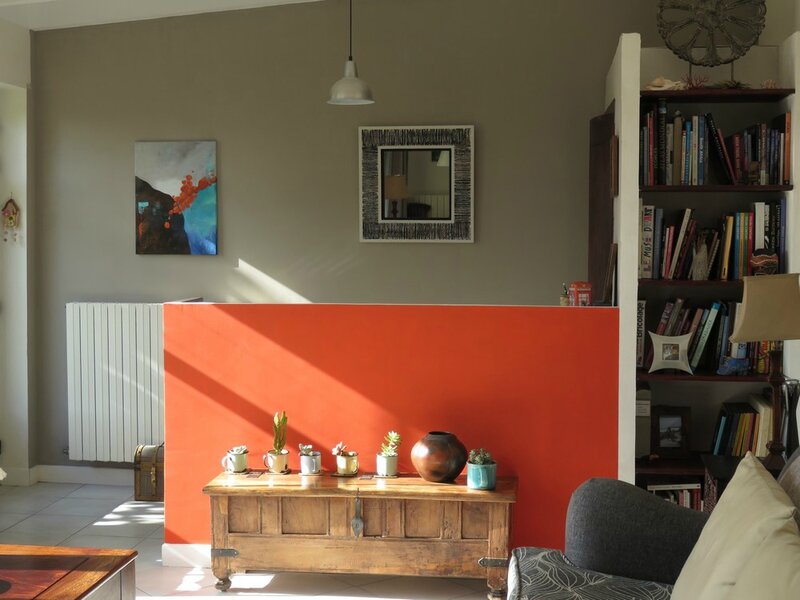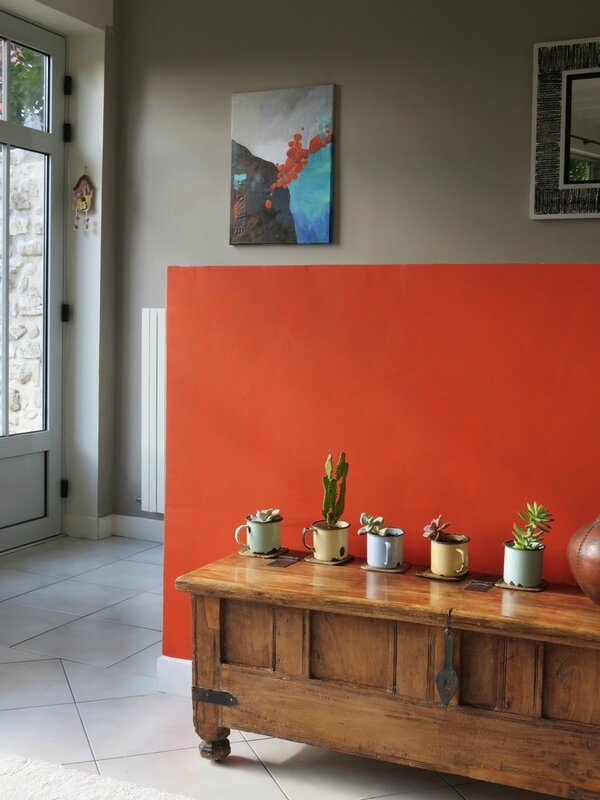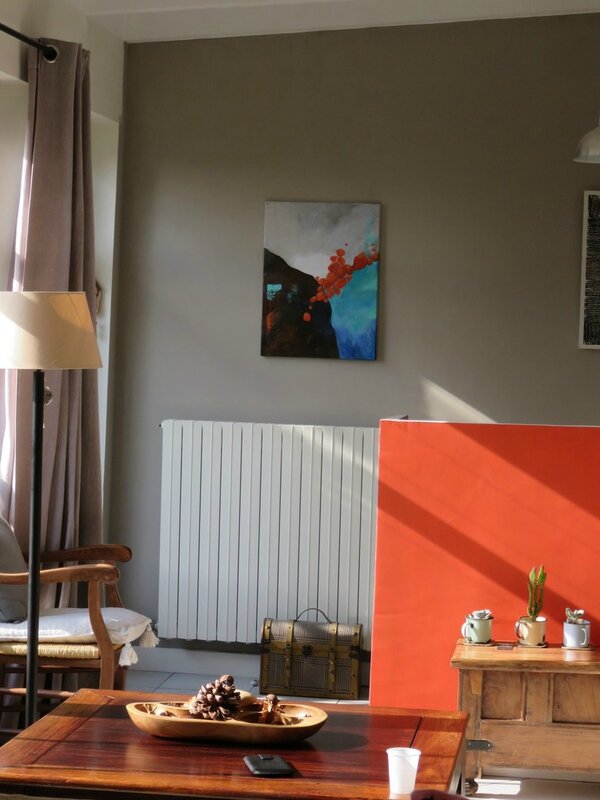 04 novembre 2015
Un autre essai, celui la je l'aime bien
I like this one.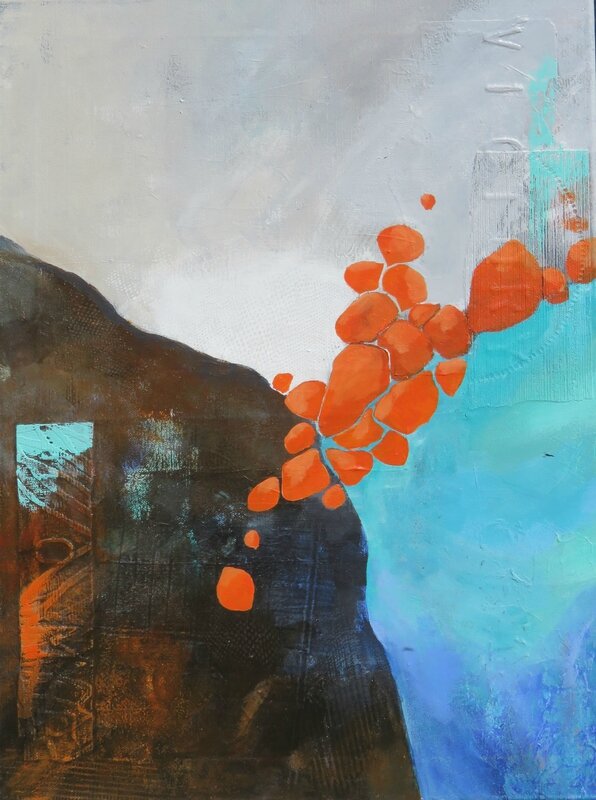 N°73
Victory II
Acrylique sur toile / acrylic on canvas
C'est bizarre cette couleur de turquoise paraît toujours bleue à l'écran...
It's funny how this turquoise colour always looks blue on the screen no matter what.
Le voici en situation:
here's what it would look like in setting:
30 octobre 2015
Un croquis que j'aime beaucoup
One sketch I really like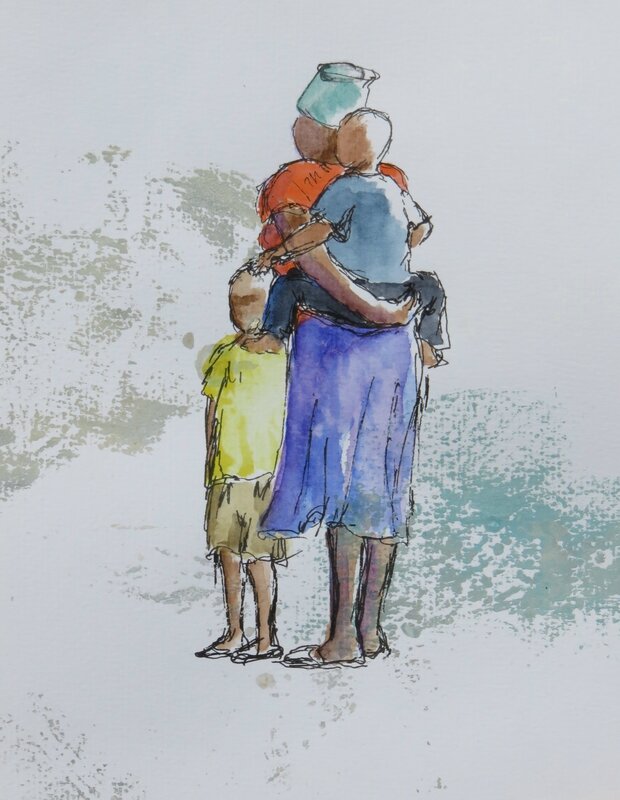 N°72
encre, et aquarelle sur papier tâché d'acrylique
ink and watercolour on paper stained with acrylics
Pour voir les autres croquis sur papier tâché cliquez ici, là, et encore là ou là.
If you want to have a look at the other sketches on paper stained with acrylic, just click here, there, but also there or even here.
26 octobre 2015
Un peu de douceur...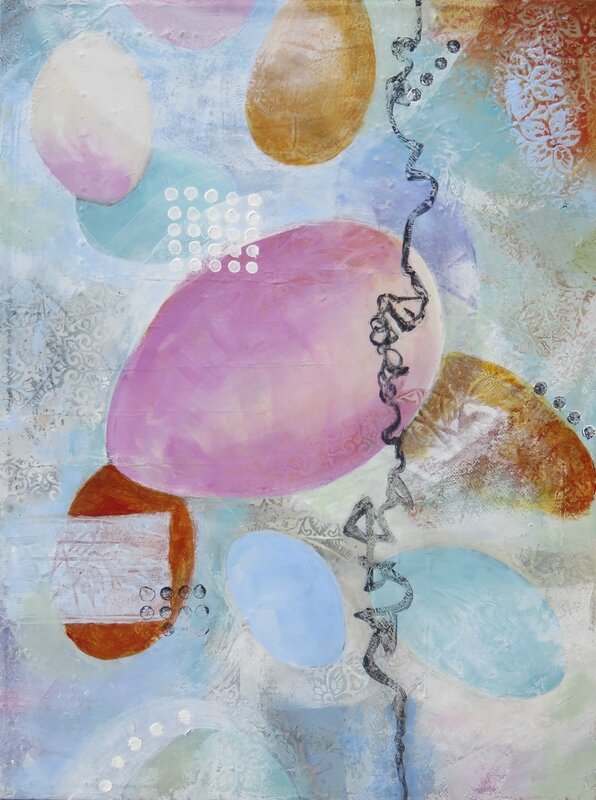 N°71
Acrylique sur toile / acrylic on canvas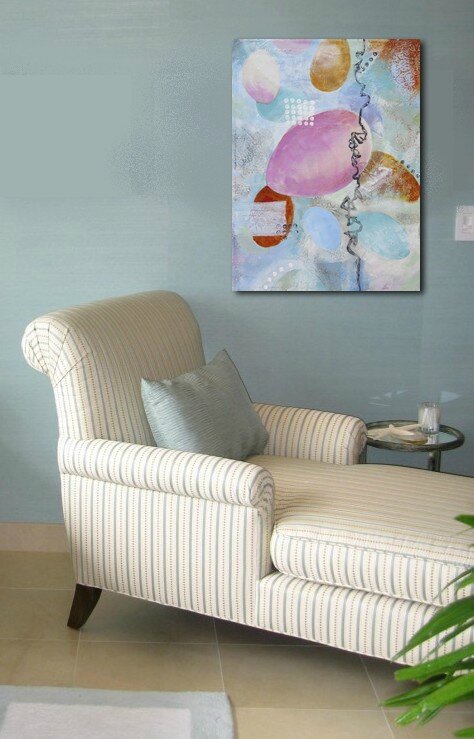 Je le verrais bien là.
I would quite picture it there.
22 octobre 2015
En août 2012, nous étions au Kruger et au Limpopo. Voici quelques croquis que j'avais faits sur place. Je n'avais jamais eu le temps depuis de leur mettre une touche de couleur. C'est chose faite:
In August 2012 we were in Kruger park and in Limpopo. Here are a few sketches I had done there and then. I had never found the time since to add some touches of colour. Now I've done it;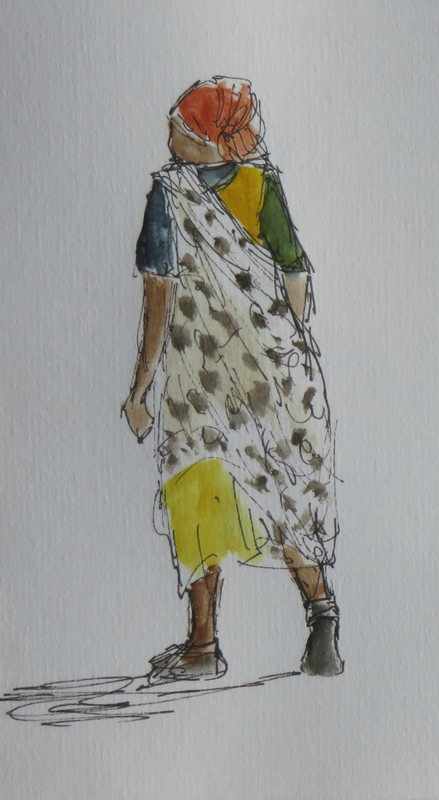 N°64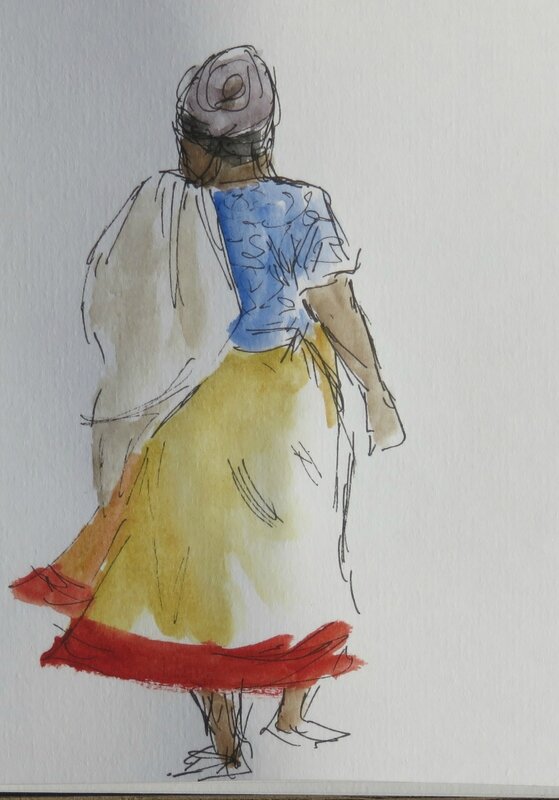 N°65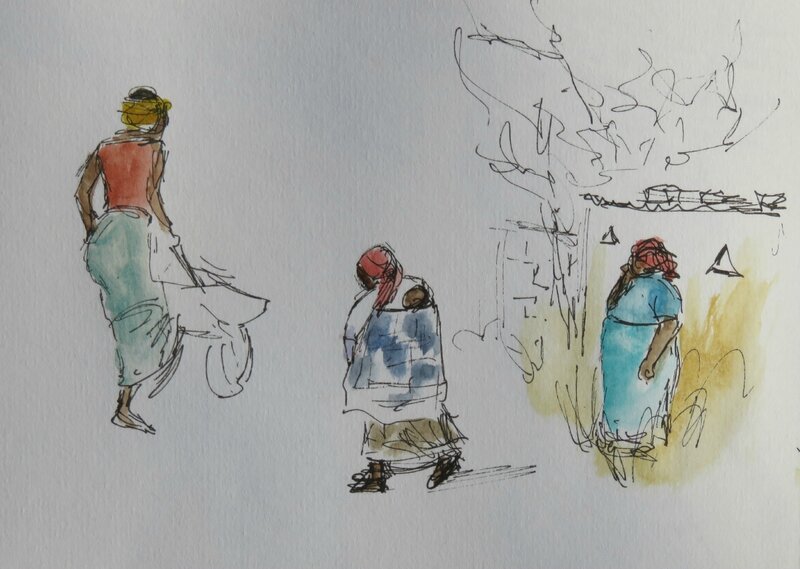 N°66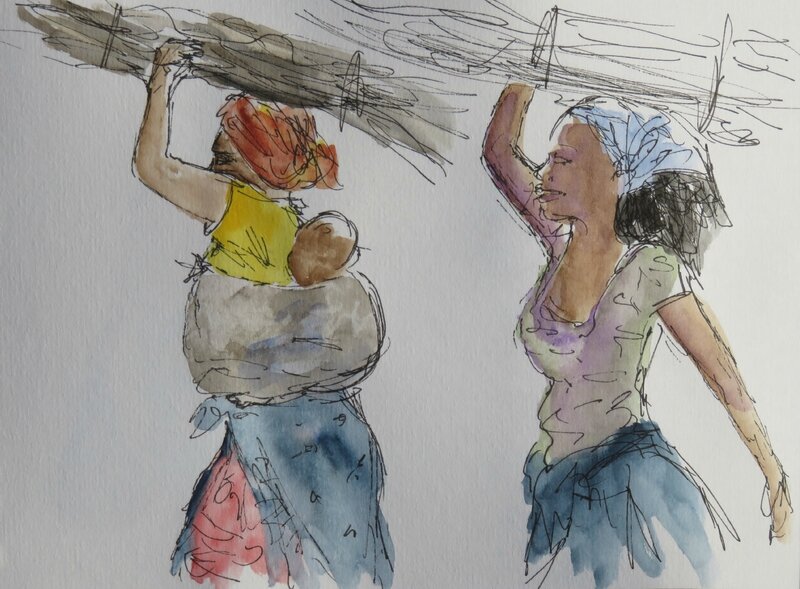 N°67
N°68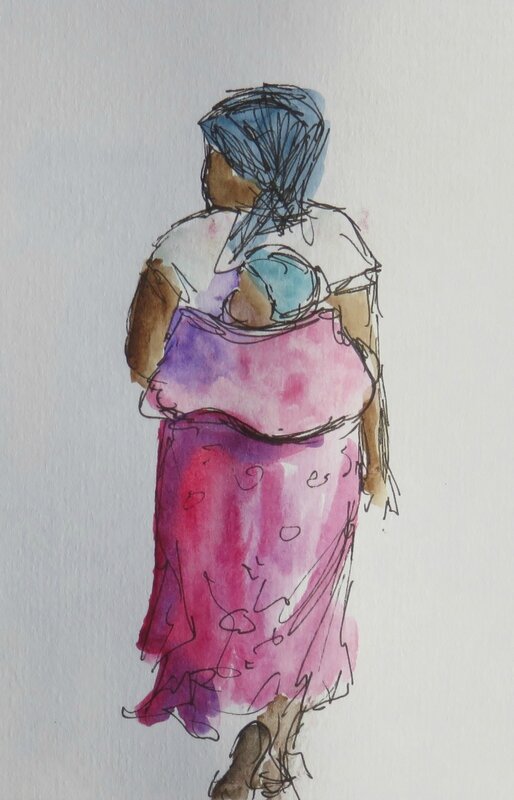 N°69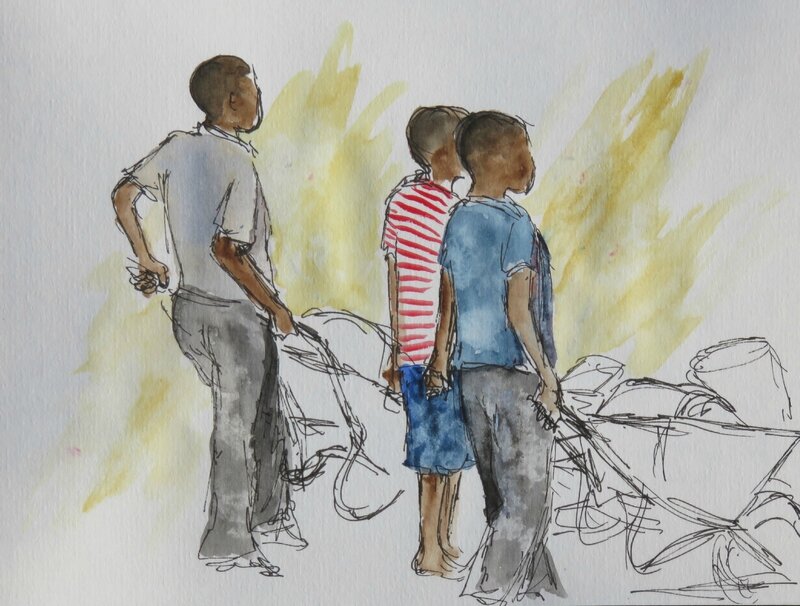 N°70
18 octobre 2015
Les trois fleurs sont revenues...
The three flowers are back...
N°63
The Golden Rule
Acrylique sur toile / Acrylic on canvas
(clic clic ici pour voir la première version des trois fleurs que j'ai maintenant intitulée "I Love You the Pinkest")
(click here to see the first version of the three flowers now entitled "I Love You the Pinkest")
Je me suis régalée à peindre tout en délicatesse, et à travailler les transparences et textures diaphanes.
I loved working with delicate touches, transparencies and textures.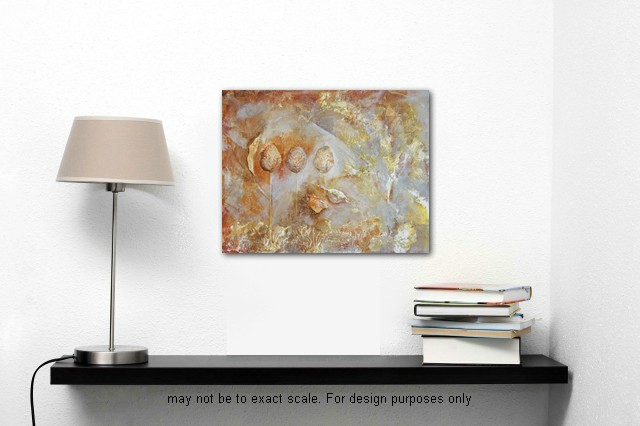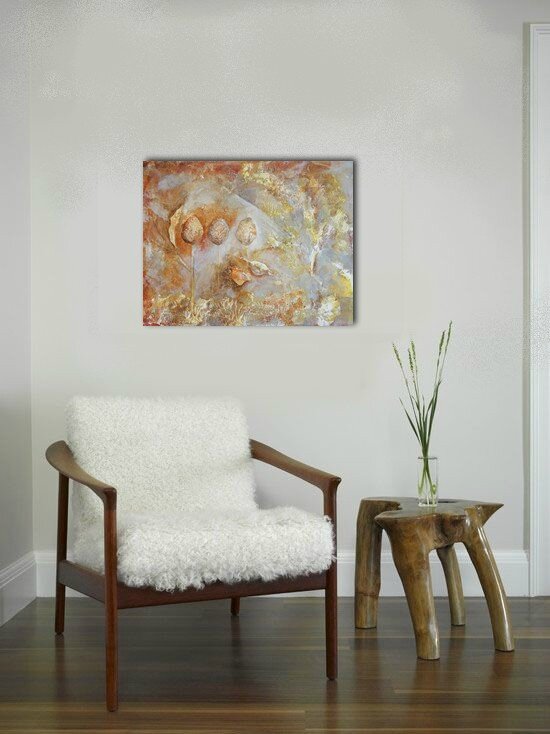 14 octobre 2015
Deux petits croquis en passant à ... Château-Thierry, dans l'Aisne, ville natale de Jean de la Fontaine, mais aussi de mon père.
Two sketches made in Château-Thierry a small town east of Paris. That's where French poet Jean de la Fontaine was born, and my dad too.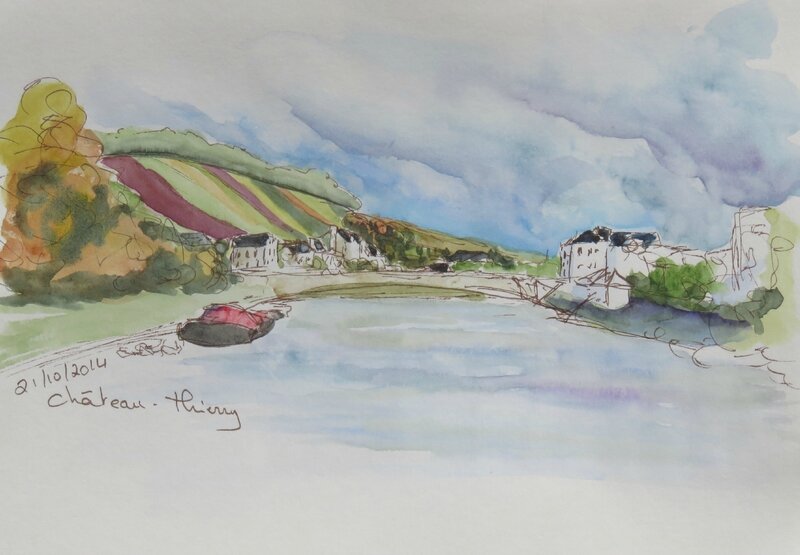 n°61
A l'arrière plan les collines couvertes de vigne: c'est la région du champagne.
In the background you can see the vineyards on the slopes: that's where they make champagne.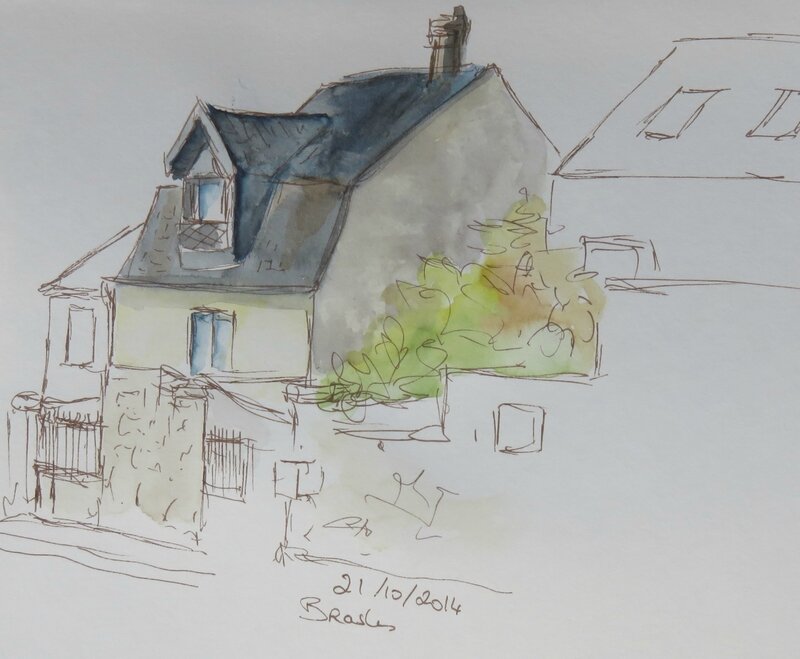 n°62
Les maisons sont bien différentes du sud; j'ai toujours adoré ces fenêtres qui "sortent" des toits.
The houses have a much different style from the houses in the south; I've always loved those windows sticking out from the roof.
10 octobre 2015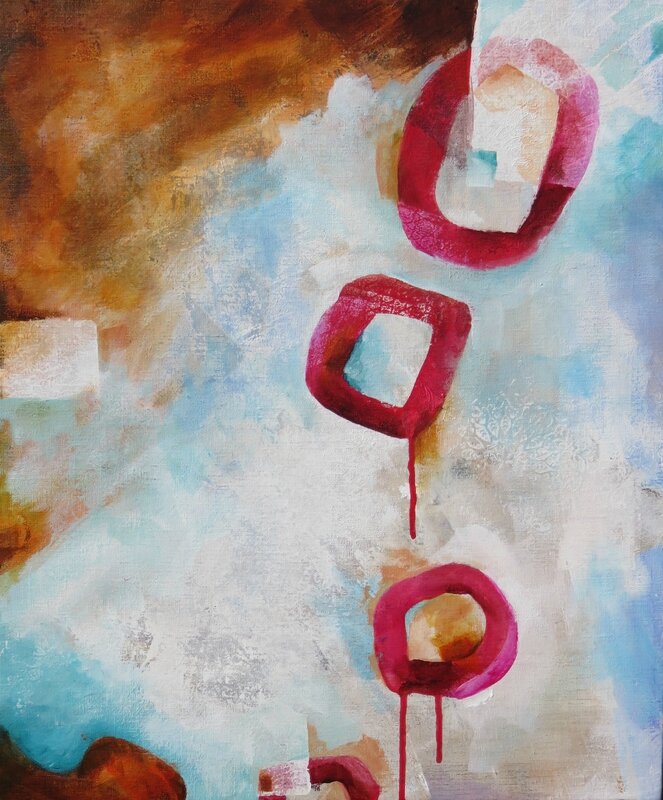 N°60 Sweet Too
Acrylique sur toile / Acrylic on canvas
55 x 46 cm
Je ne sais pas pourquoi les coulers turquoises ne ressortent pas sur la photo. On dirait du bleu. Bref, croyez moi sur parole, les oculeurs sont très belles en réalité. ;-)
I don't know why the turquoise coours don't show on the photo. They look plain blue. You'll have to trust me on this: the colours are much better in real life. ;-)
Un bel effet coloré dans un intérieur moderne
A nice colourful touch in a modern home
... ou dans une entrée classique
... or in a more classic entrance hall