15 avril 2020
Il est temps de tourner cette page, étant donné que je n'ai plus trop le temps de tenir ce blog comme je le voudrais. Je voudrais remercier tous ceux et celles qui ont suivi les aventures de cet atelier. C'est un lieu où j'ai eu plaisir à partager mon travail et mes recherches. Je ne désespère pas, un jour, d'en re-ouvrir les portes.
Pour autant, vous vous doutez bien que je n'ai pas arrêté de peindre, au contraire. Vous pouvez suivre mes créations sur Instagram (Cathy Bricka Giordano), et j'ai le plaisir de vous annoncer la mise en ligne de mon nouveau site :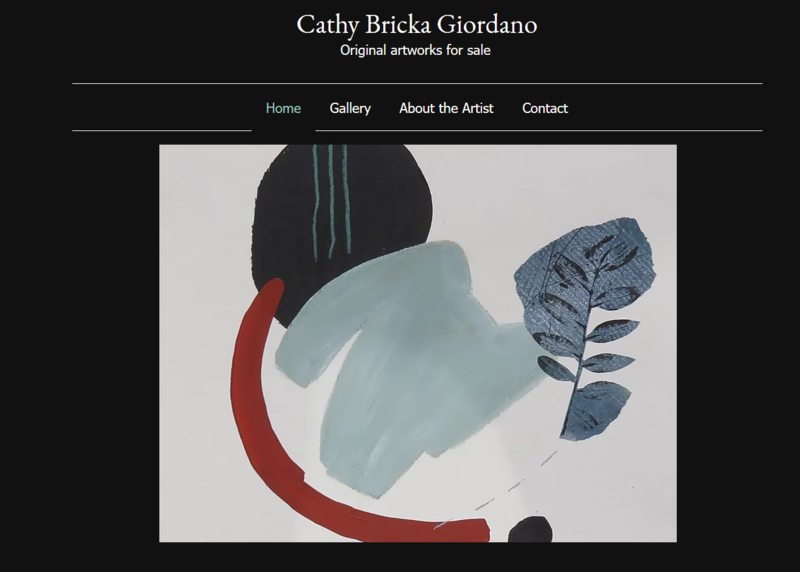 https://www.cathy-bricka-giordano.com/
Au plaisir de vous retrouver ici ou là.
It is time to turn this page, as I don't have the time to keep this blog running the way I would like to. I'd love to thank all those who have followed the adventures of this studio. It's a place where I've enjoyed sharing my thoughts and process with you guys. I'm still hoping to one day have the time to open up its doors again.
However, don't despair, you can follow my creations on Instagram (Cathy Bricka Giordano)
and I'm very excited to announce that you can now also find all my latest works on my new website!
https://www.cathy-bricka-giordano.com/
Hoping to hear from you here or there.
10 octobre 2019
Une préférence pour le premier, beaucoup plus spontané
I prefer the spontaneity of the first one

N°54

N°55
06 octobre 2019
Deux petits que j'aime bien. Bizarrement j'y vois beaucoup de choses: des jardins japonais, des jeunes pousses de printemps et une brise légère. Comme je viens de vous prévenir, c'est bizarre.
Two small works I like a lot. Weirdly enough I can see lots of things in both: some japanese garden, spring shoots, and a breeze. As I said, it's weird.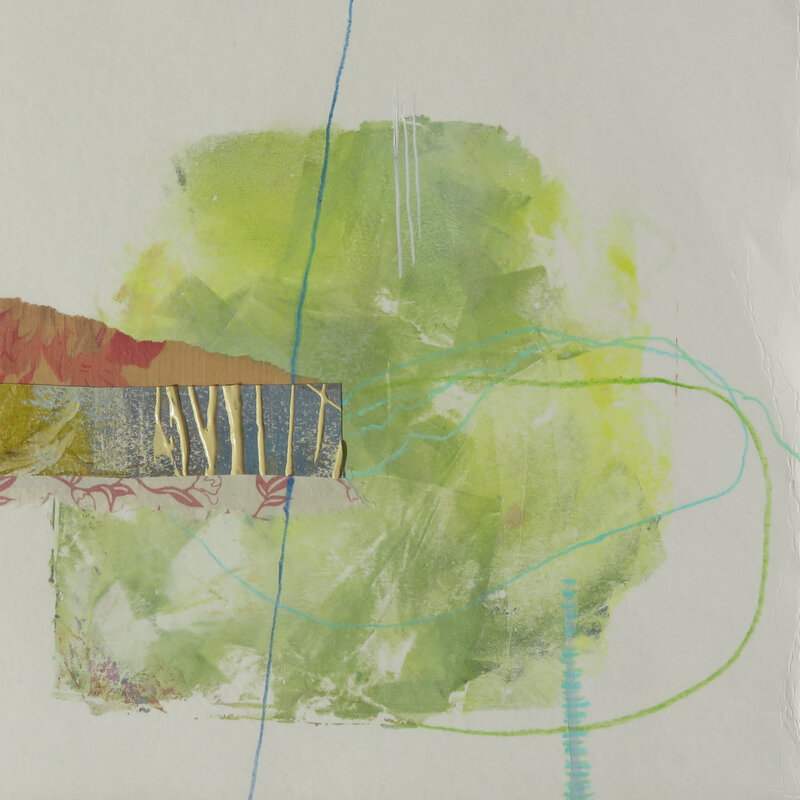 N°52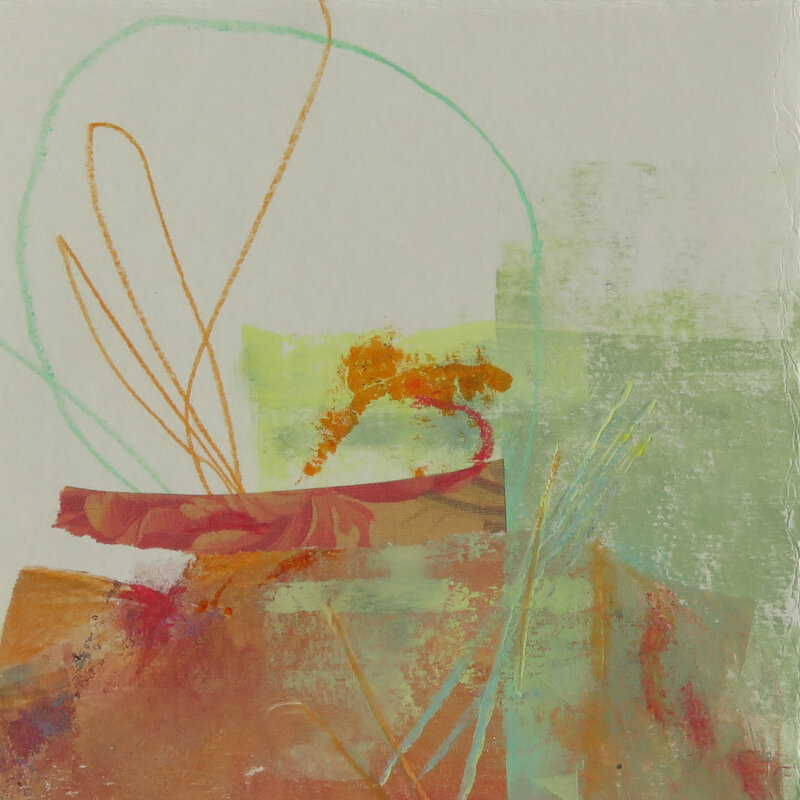 N°53
02 octobre 2019
Encore un travail sur l'épuration de la composition.
I'm still working on decluttering the compositions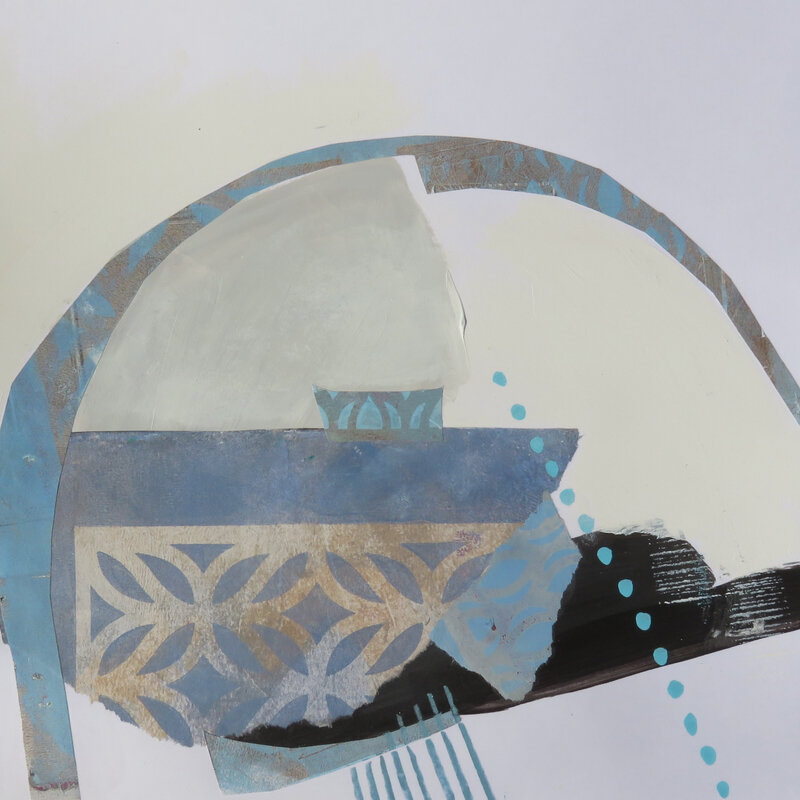 N°48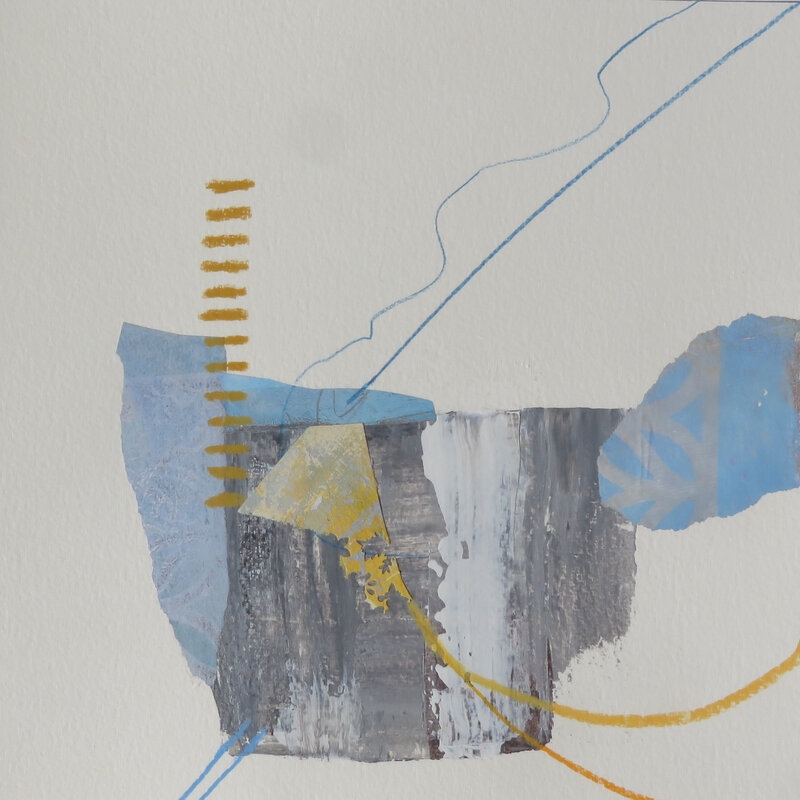 N°49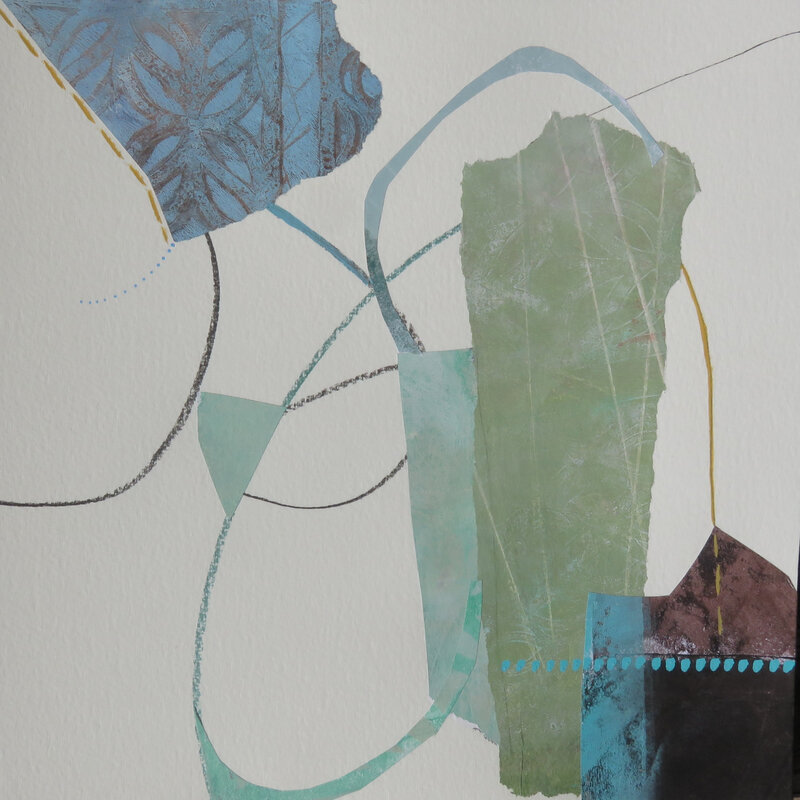 N°50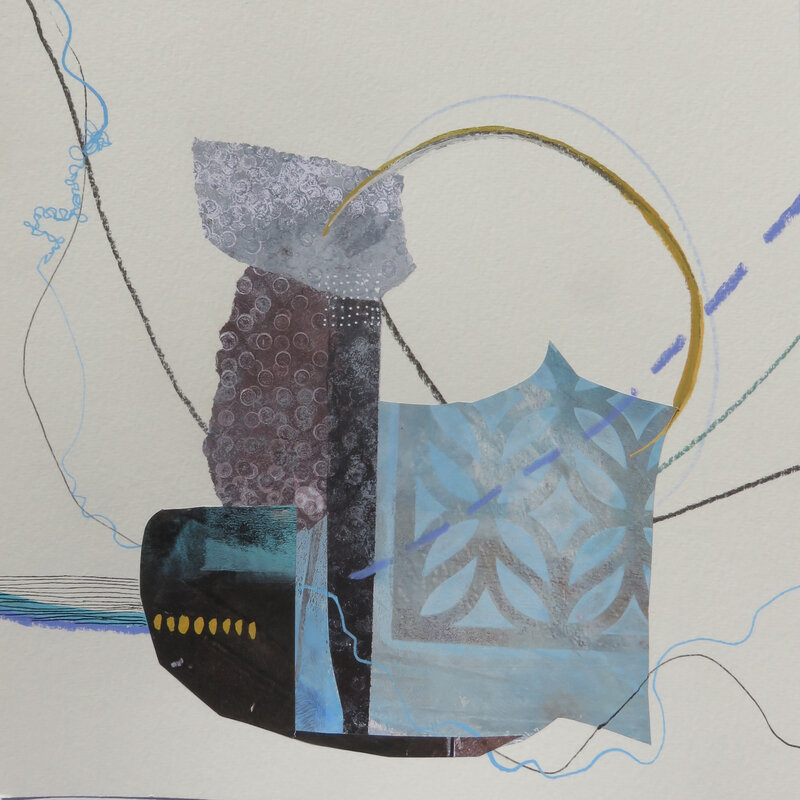 N°51
28 septembre 2019
Declutter is the word here. For me, it means more calm, but sometimes also more strength.
Dépouillé pour moi est synonyme de plus de calme, mais aussi parfois de plus de force.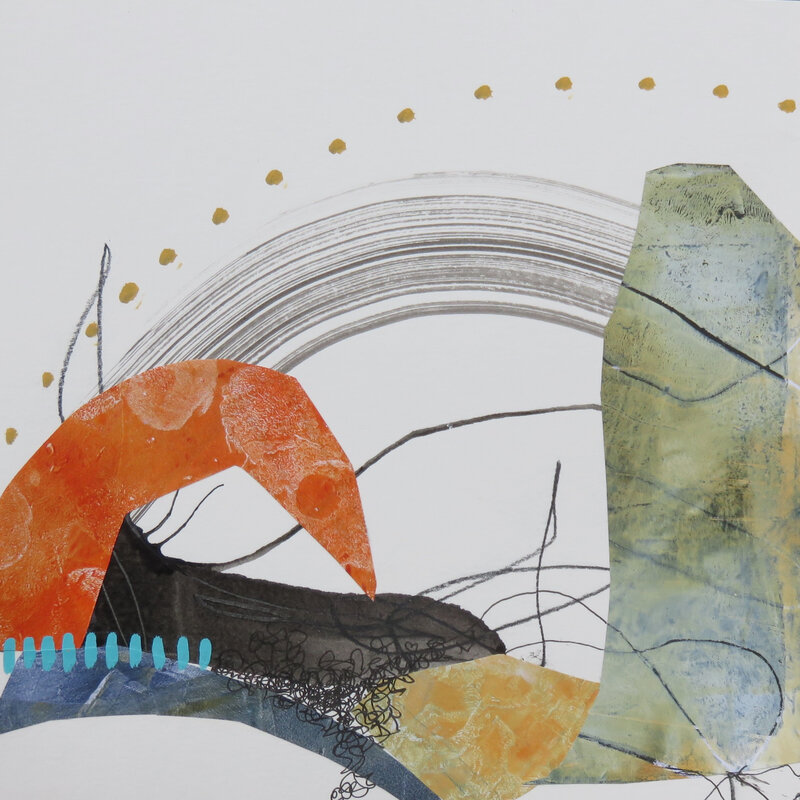 N°43
Monoprint collage and mixed media on paper
(25 x25 cm)

N°44
Monoprint collage on paper
(25x25 cm)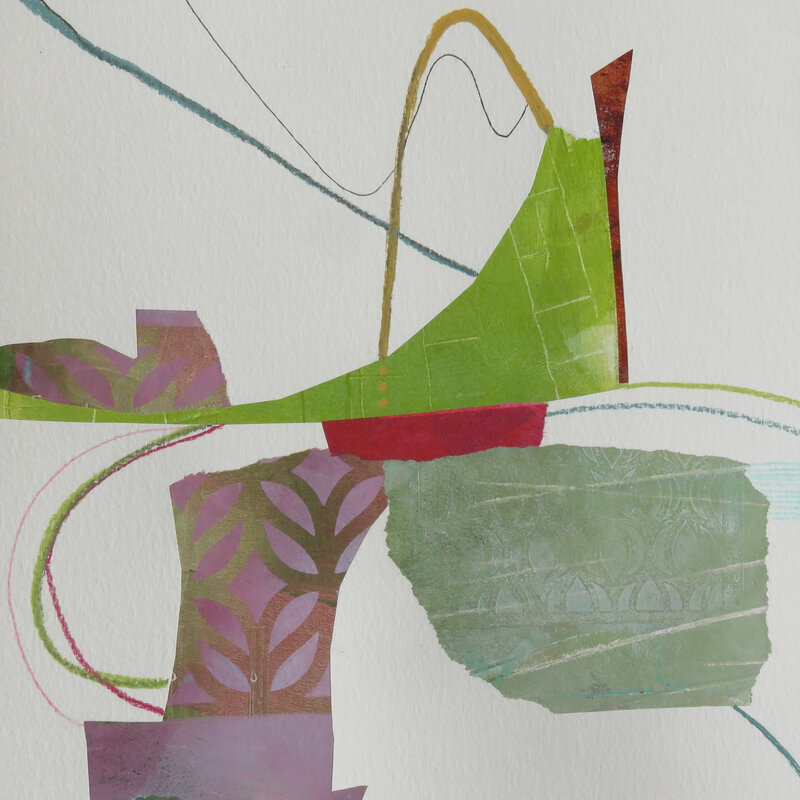 N°45
Monoprint collage and cayons on paper
(25 x 25 cm)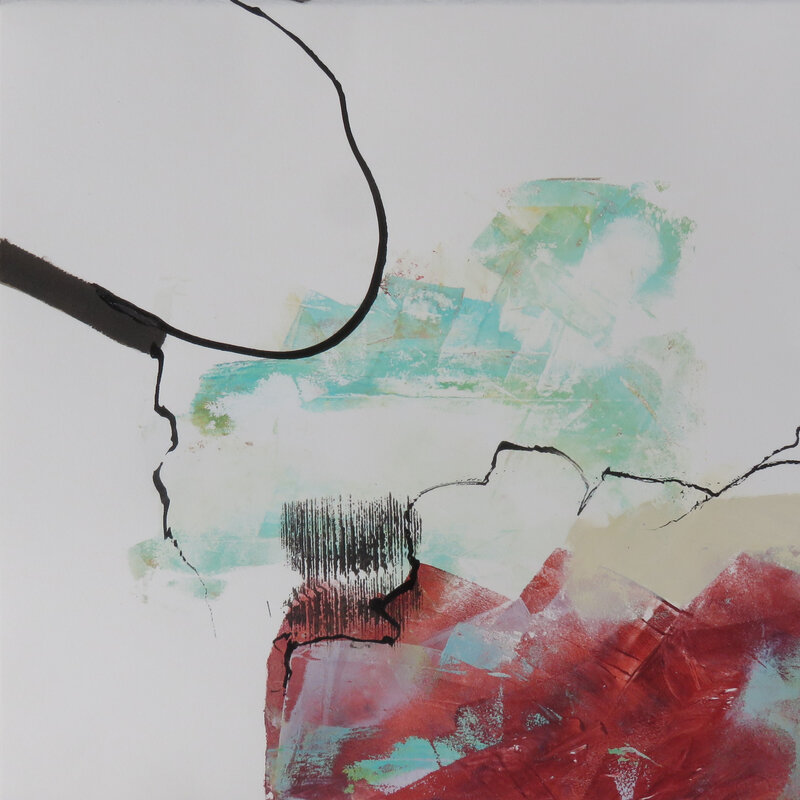 N°46
Monoprint on paper and ink
(36x36 cm)
25 septembre 2019
J'aime leur côté tout "fou-fou" et joueur:
I like their playfulness. Nothing's too serious with them.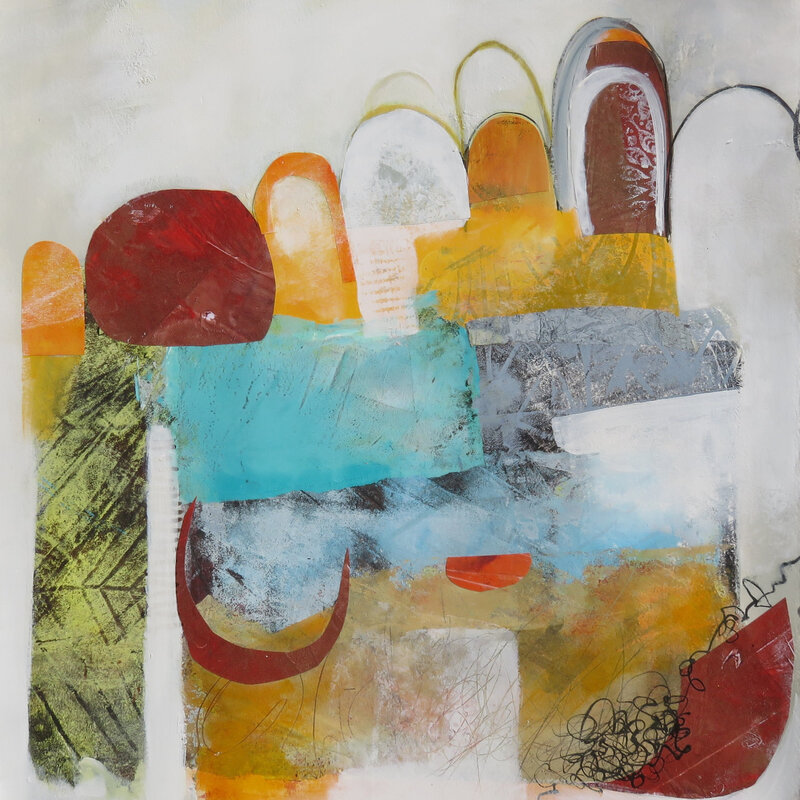 N°42
N°43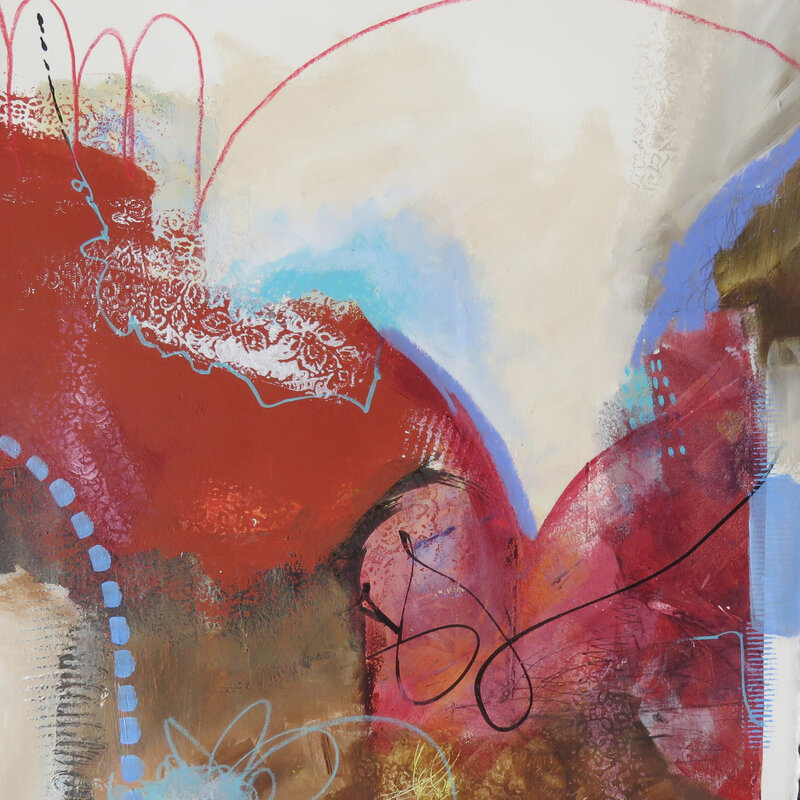 N°44
23 septembre 2019
Cela fait des années que je suis avec plaisir les défis lancés par Anne Lemaître, sans jamais y participer.
For years now I've been taking great pleasures in following the various challenges and games suggested by Anne Lemaître. But I never participated.
Cette fois-ci elle a décidé de lancer un défi chanson et j'ai été littéralement sous le charme de la chanson (Septembre par Camelia Jordana), à tel point que j'ai passé une après midi mémorable à l'écouter en boucle et à peindre
This time she decided on a song challenge (she chooses a song and people send their interpretation). I literally fell for the song: Septembre - Quel Joli Temps interpreted by Camelia Jordana. I spent a whole afternoon listening to it non stop, and here's what it inspired me:
N°40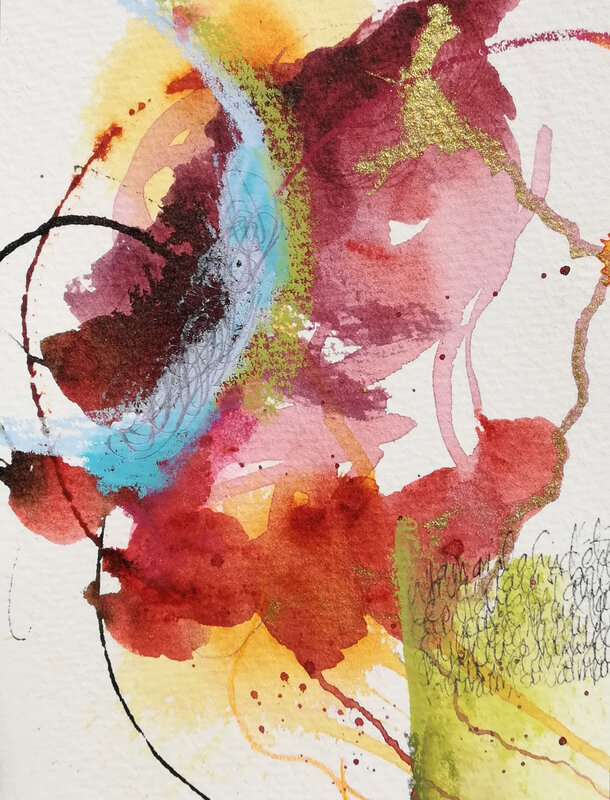 N°41
Alexandre Tharaud and Camélia Jordana record 'Septembre' by Barbara
20 septembre 2019
I find these four too harsh. Too much contrast? Too much energy?
Je trouve ces quatre trop durs. Trop de contraste? Trop d'énergie?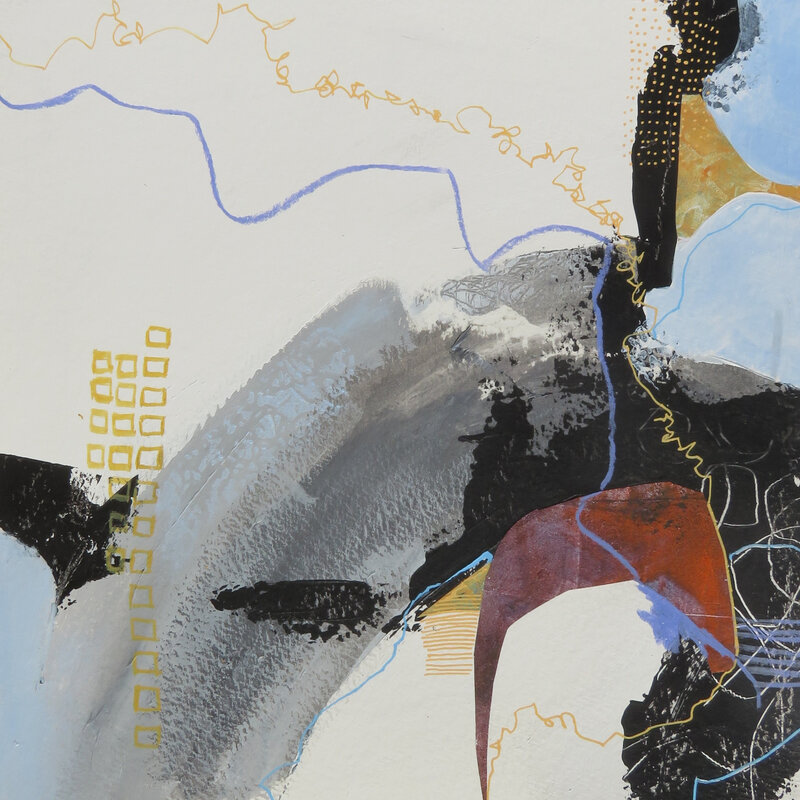 N°35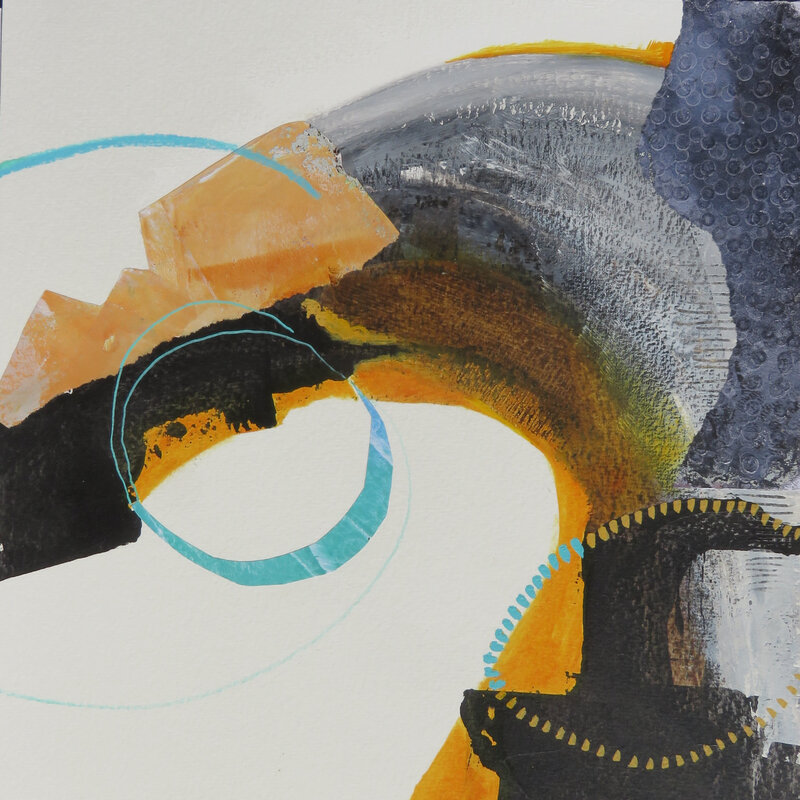 N°36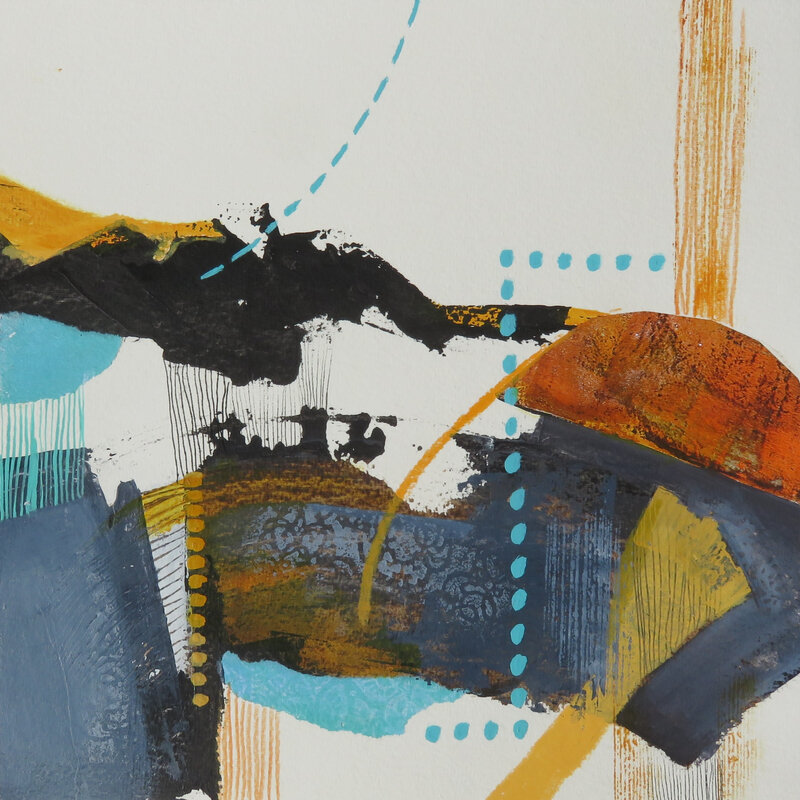 N°37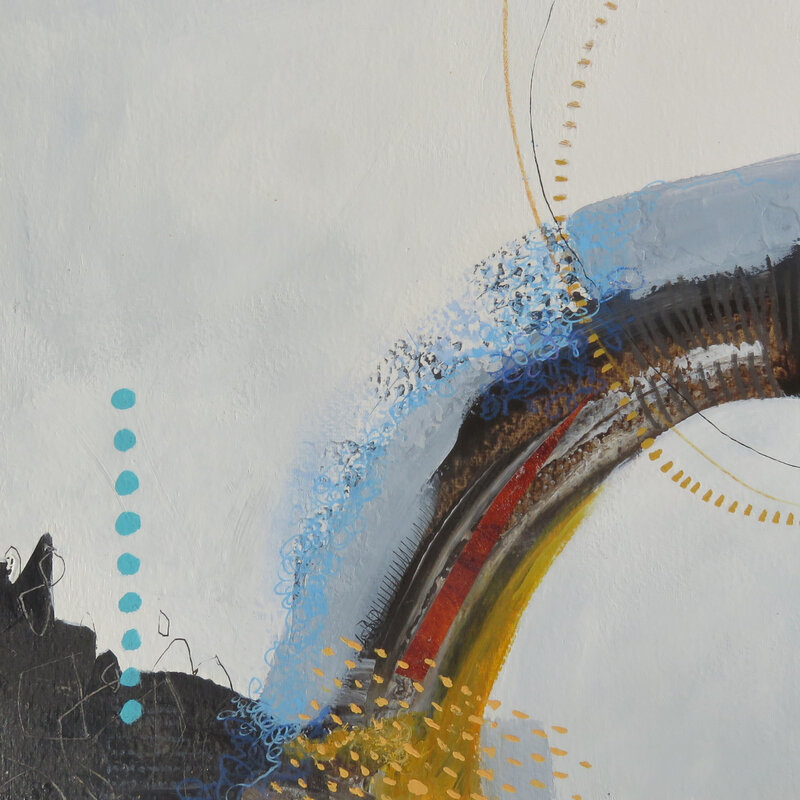 N°38
There was also another one of the same series which I didn't quite like and I finally transformed it and softened it. I much prefer it now.
Il y en avait un 5e dans cette série que je n'aimais pas trop. Je l'ai transformé et adouci et je le préfère grandement ainsi.
before / avant: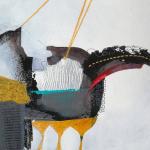 After / Après:
N° 39
The same fate might happen to the first four.
Le même sort leur pend au nez.
04 septembre 2019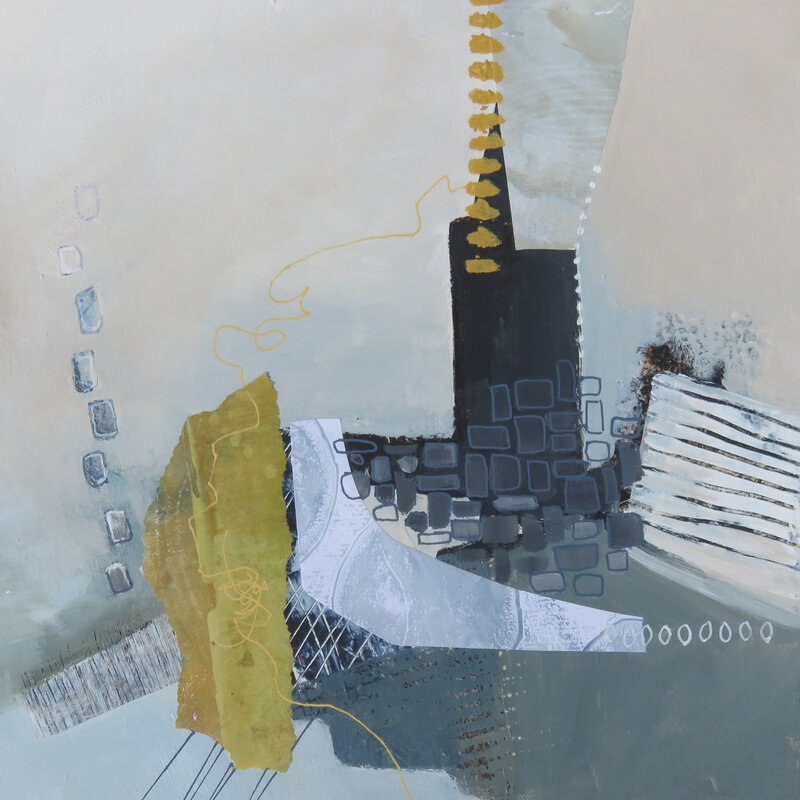 N°34
Mixed media and collages on paper
J'aime beaucoup la douceur de celui là
I like the soft and dreamy quality of this one
02 septembre 2019
I'm sorry I published so little lately. I'm going to try and publish more regularly from now on.
Désolée d'avoir si peu publié ces derniers temps. Je vais essayer d'y remédier.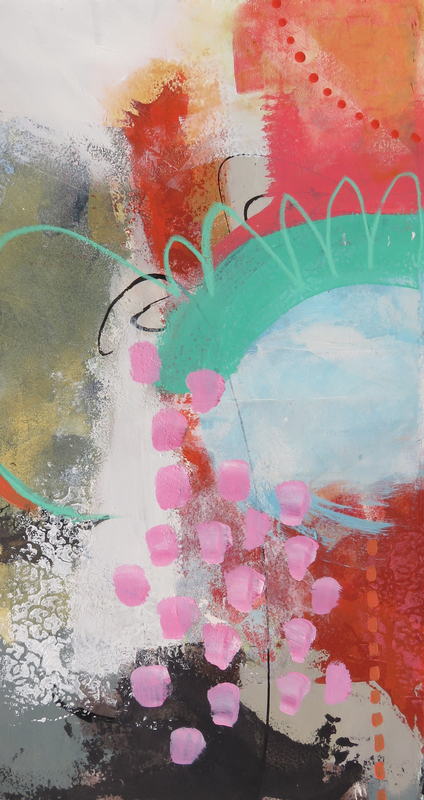 N°31 N°32
Mixed media on paper (20x38cm)
Deux dans le même esprit avec ce rose délicieux
Two with the same yummy pink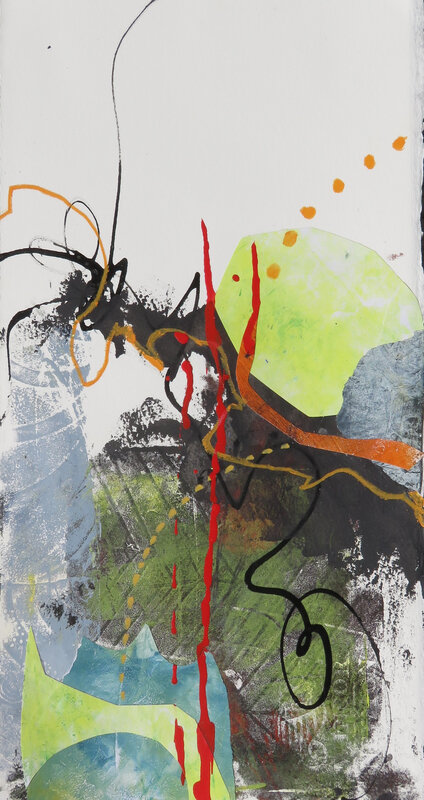 N° 33
Mixed media on paper (20x38cm)
et un autre qui n'a rien à voir, à part la même forme allongée
and this one totally different - except it's the same size exactly