04 février 2016
Oh, comme je l'aime celui-là !
I like this one soooo much!
N°23
Reflections
acrylics on paper (monoprint)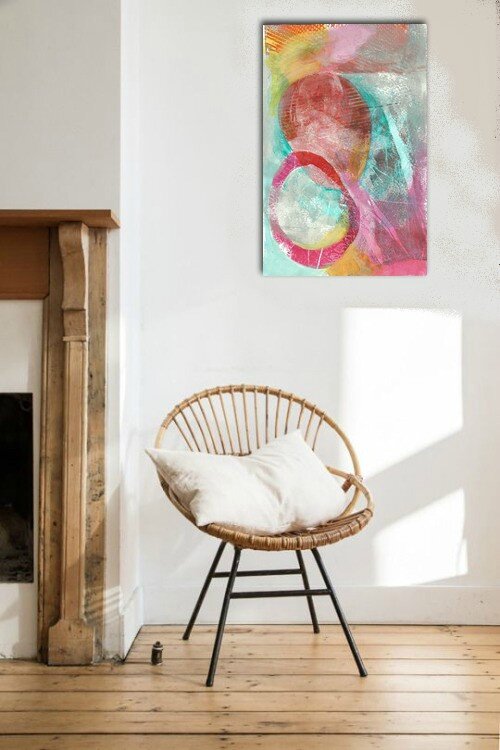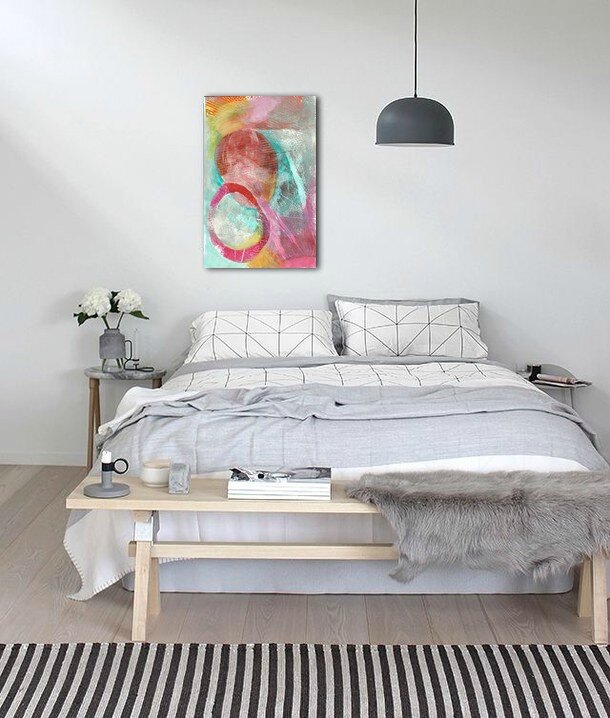 02 février 2016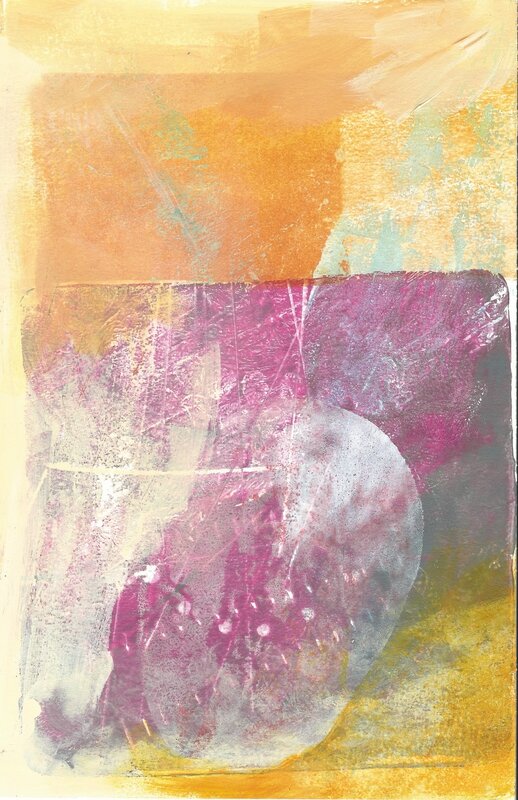 N°22
Fly me to the Moon
acrylics on paper
30 janvier 2016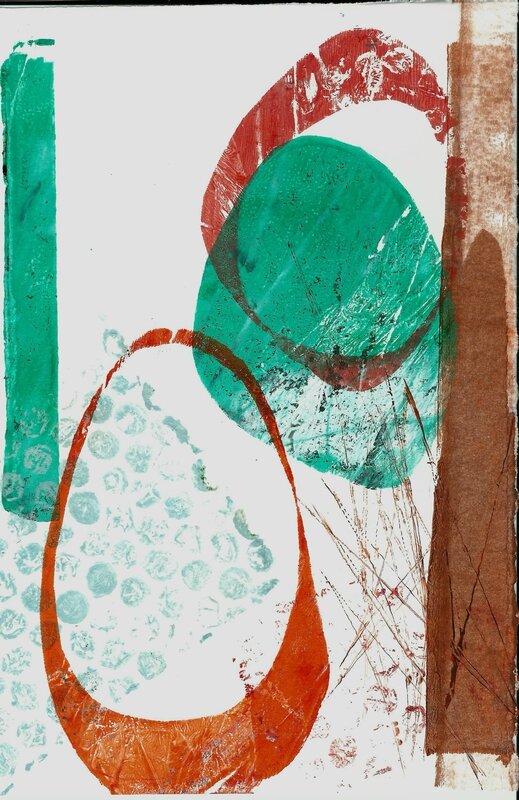 N°15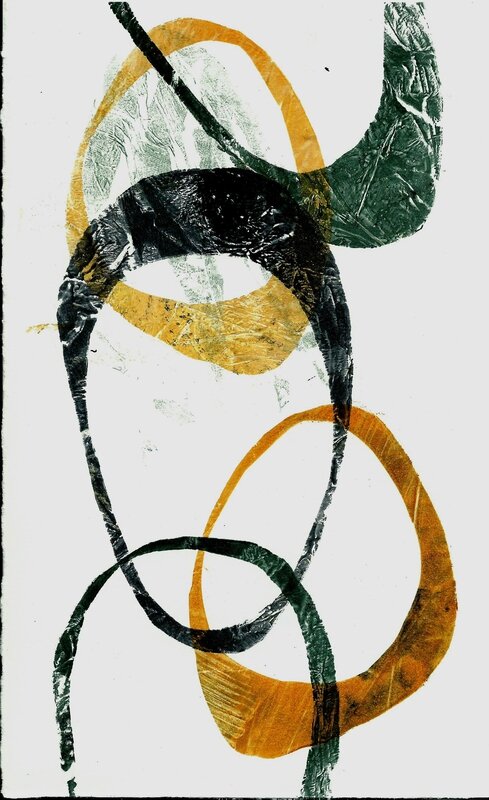 N°16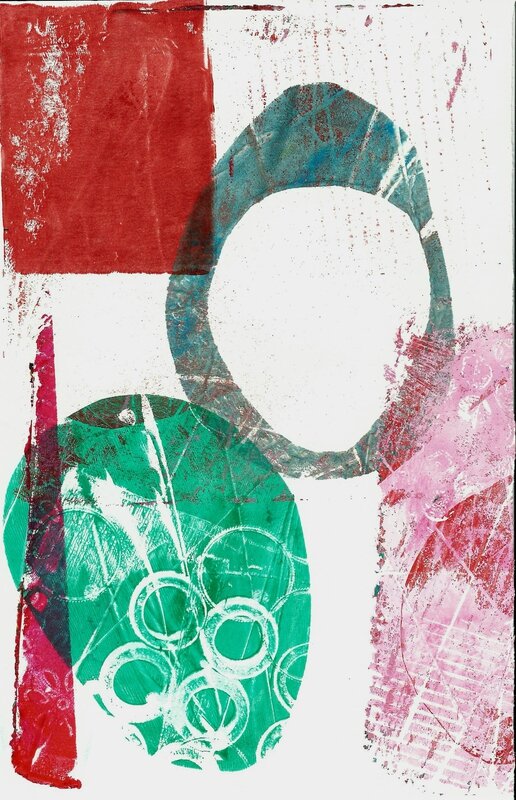 N°17
N°18
N°19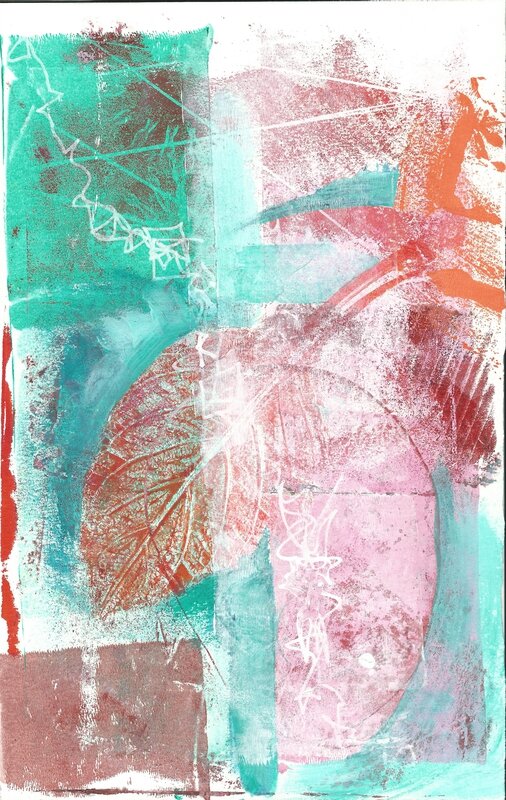 N°20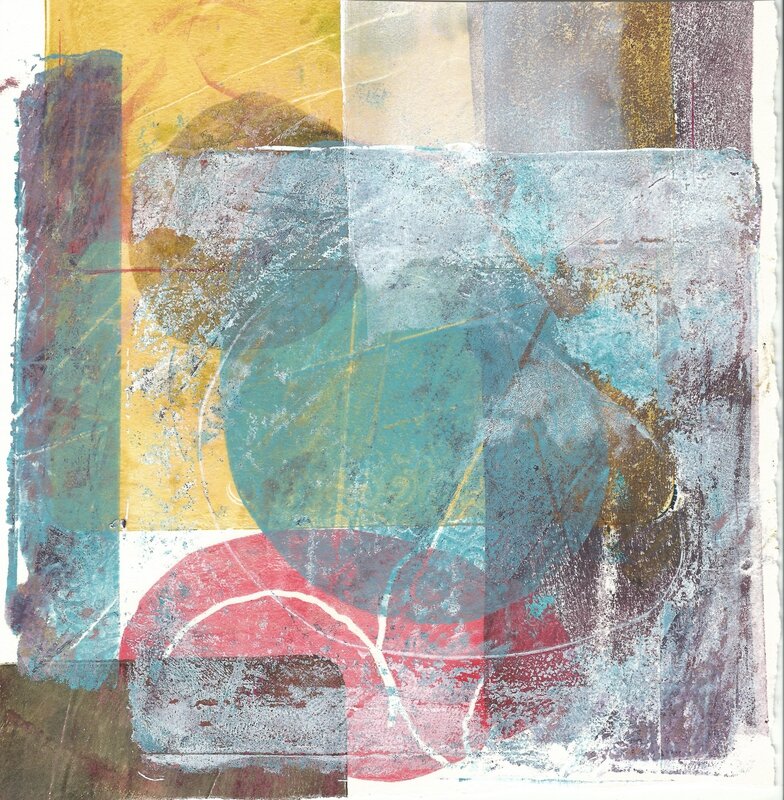 N°21
nouveaux essais (peut-être pas finis, mais en bonne voie)
more attempts (maybe unfinished, but heading the right way)

26 janvier 2016
J'adore ces deux monotypes / I love these two monoprints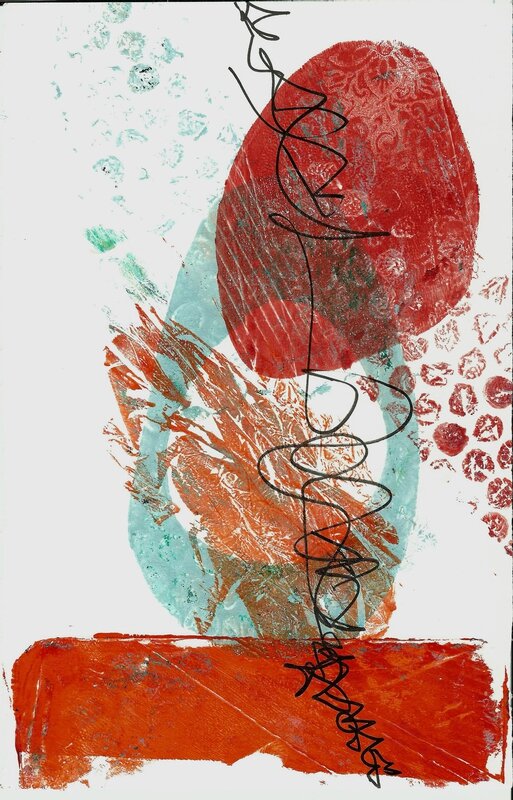 N°13
Mixed media sur papier / on paper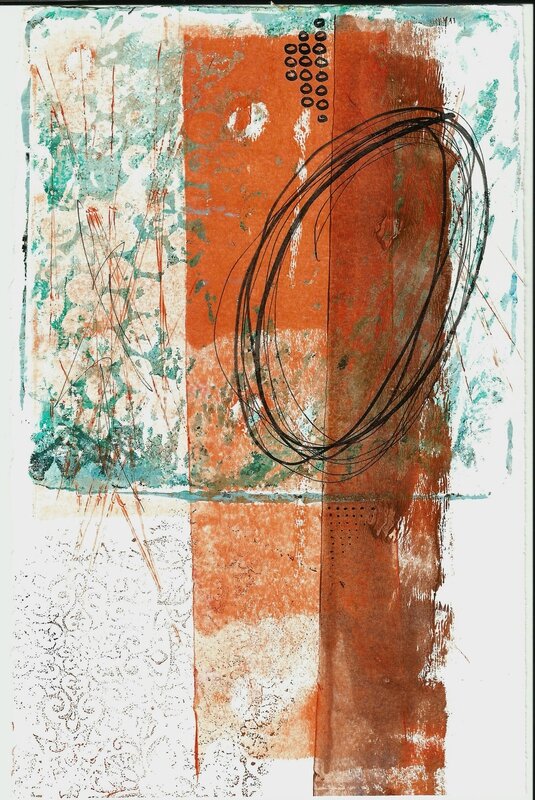 N°14
Mixed media sur papier / on paper
22 janvier 2016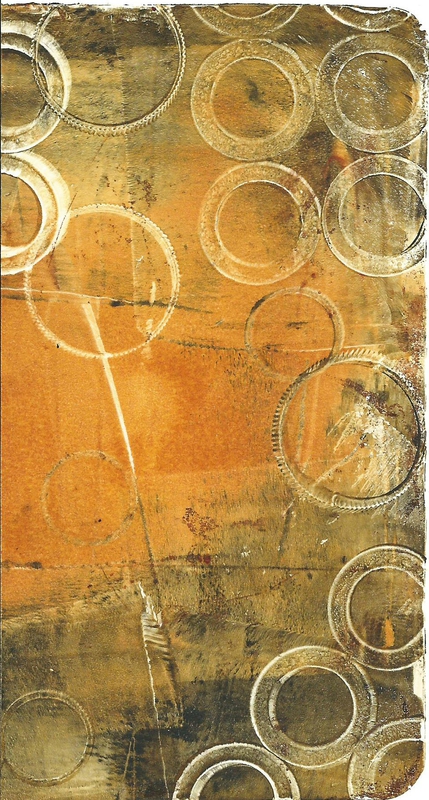 N°9
N°11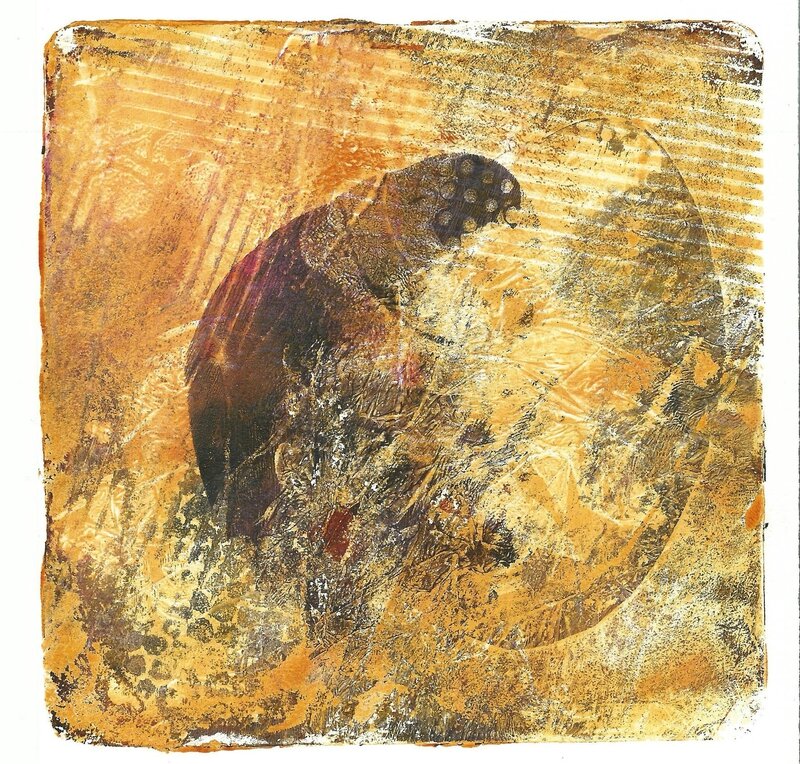 N°12
Je m'éclate toujours avec ces 'monotypes' / Still having fun with monoprints
16 janvier 2016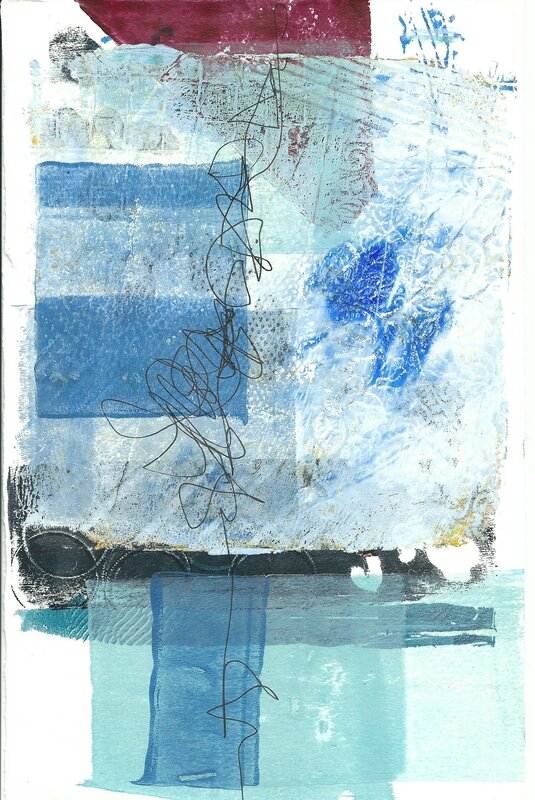 N°7
J'adore celui là avec son petit côté asiatique... De belles textures, mais je ne suis pas sûre qu'elles apparaissent à l'écran.
I love this one with some asian touch... Great textures, but I'm not sure they will show on th screen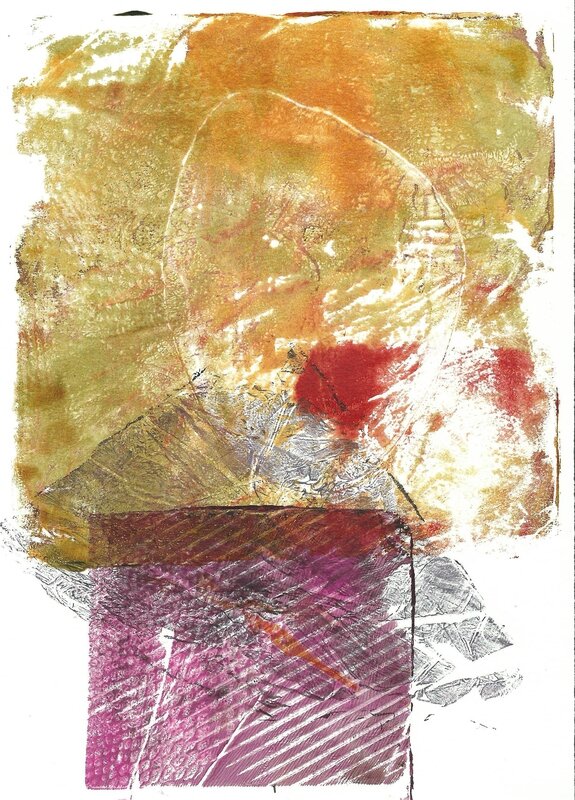 N°8
Celui la n'est peut-être pas fini, mais déjà il s'annonce bien.
That one is probably not finished, but I already like where it's heading
12 janvier 2016
Mono print sur papier : et l'expérimentation continue
Mono prints on paper: I keep experimenting (and having fun)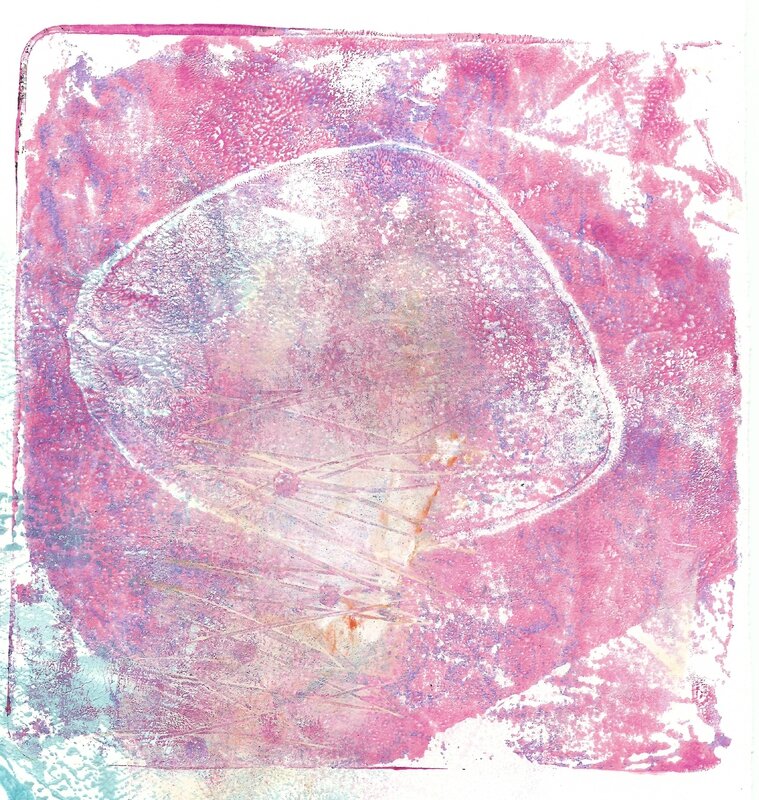 N°2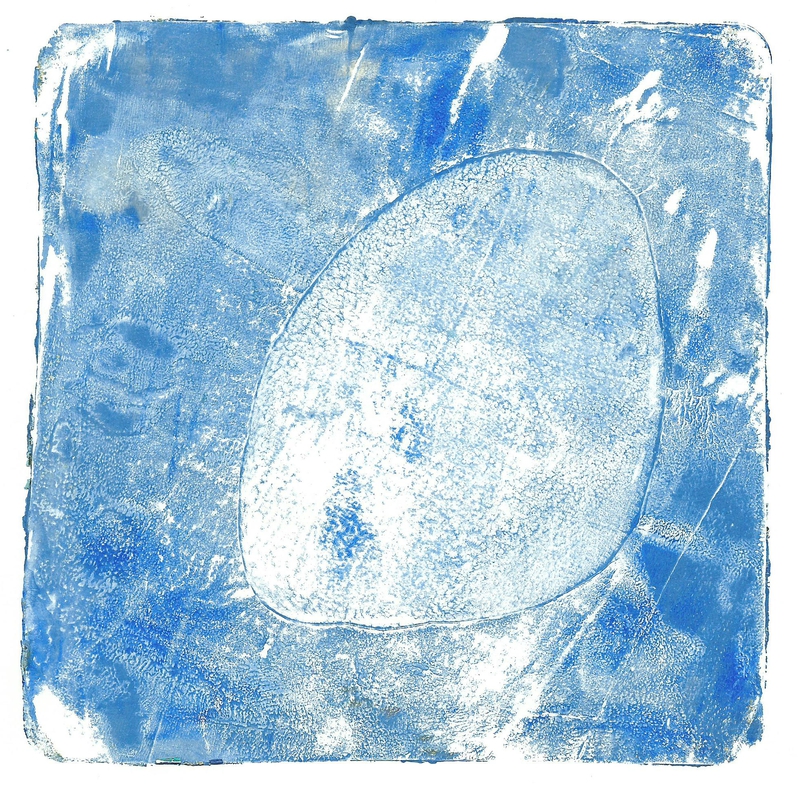 N°3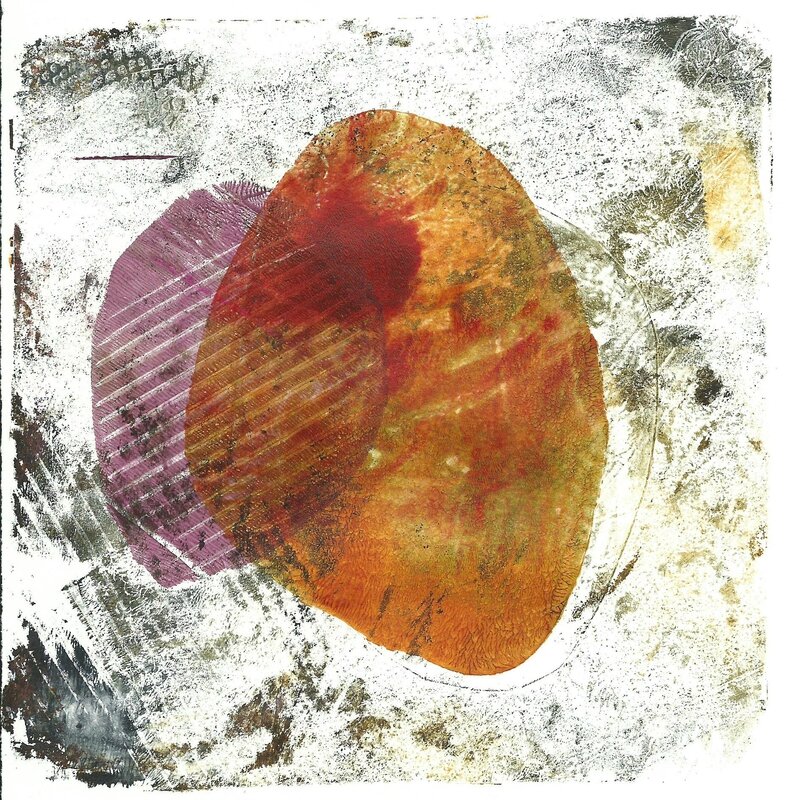 N°4
N°5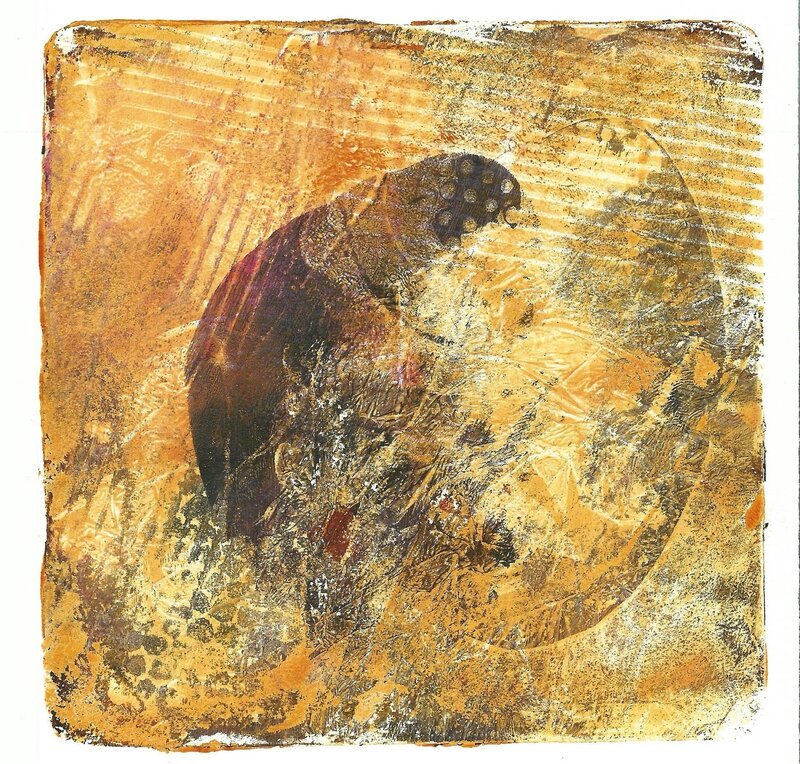 N°6
06 janvier 2016
Mes premiers essais sur une plaque d'impression en gelatine:
My first steps with a gelly plate:
N°1 Monoprint on paper
J'adore cette nouvelle technique, j'adore les textures et la luminosité des couleurs, j'adore les surprises! De beaux points de départs aussi pour des collages. Bref, vous allez encore en voir, c'est sûr!! ;-)
I love this technique, I love the textures and the colours, I love the surprises! I made some great starting points for collages as well. In short, you're going to see more of this, that's for sure!! ;-)
02 janvier 2016
98 créations en 2015
98 creations in 2015
c'est exactement ce que j'avais produit en 2014 aussi
that's exactly what I produced in 2014
mais la différence, c'est qu'en 2015 j'ai peint beaucoup plus d'acryliques (qui prennent du temps) que de croquis (toujours plus rapides),
but the difference is that in 2015 I painted way more acrylics (which take time) than sketches (which are always quicker)
et 32 acryliques avec un travail plein temps, c'est un beau score donc je suis ravie!
so 32 acrylics with a full time job, that's great, and I'm quite proud!
Avant de commencer cette nouvelle année, voici une petite rétrospective de toutes les acryliques peintes en 2015:
Before we start this new year, let's have a look at all the acrylics I painted in 2015.
(Cliquez sur les vignettes pour les voir en plus grand)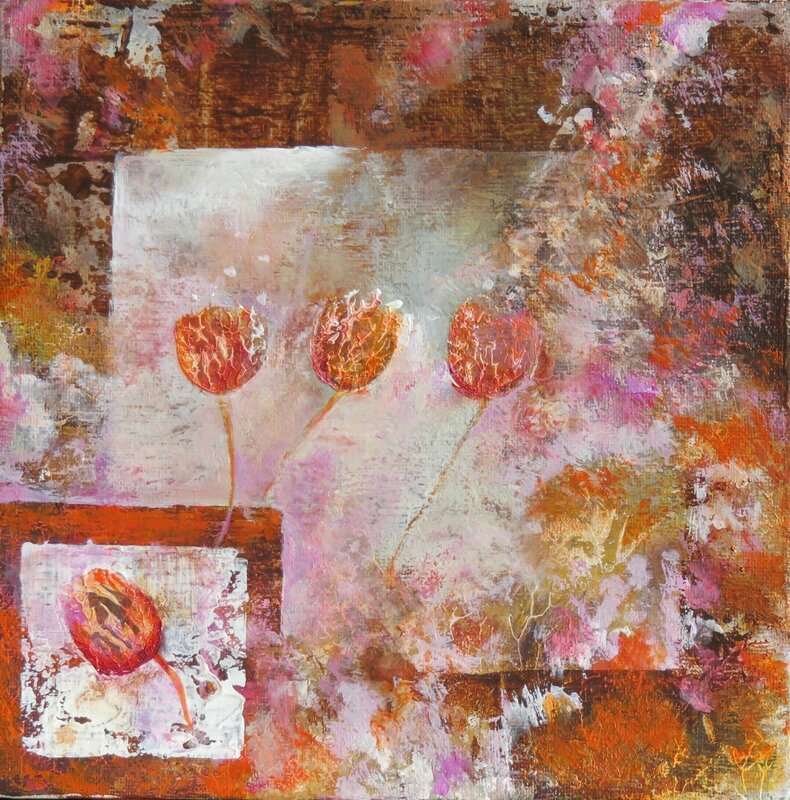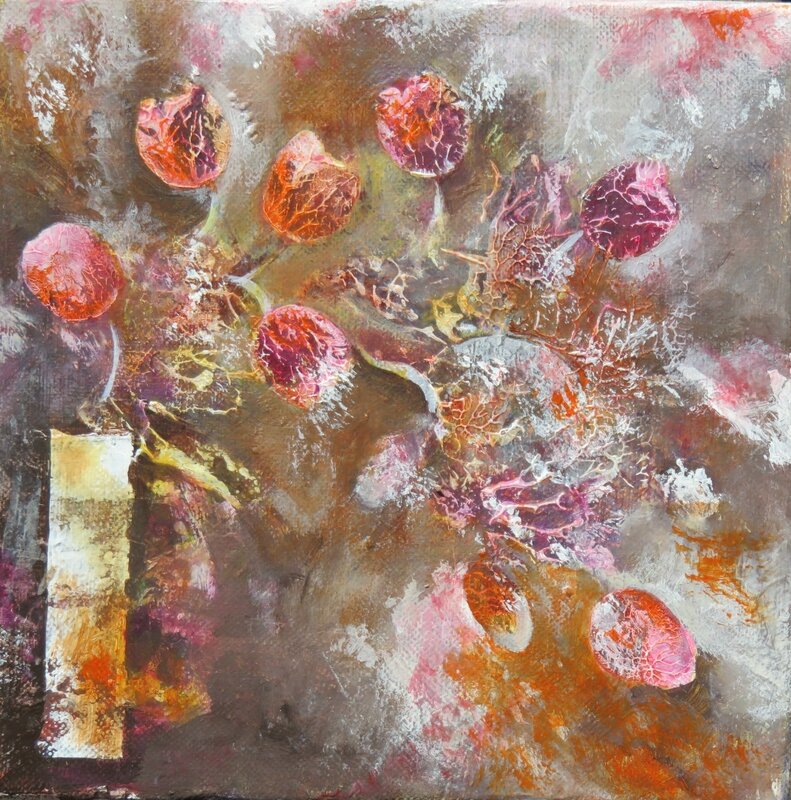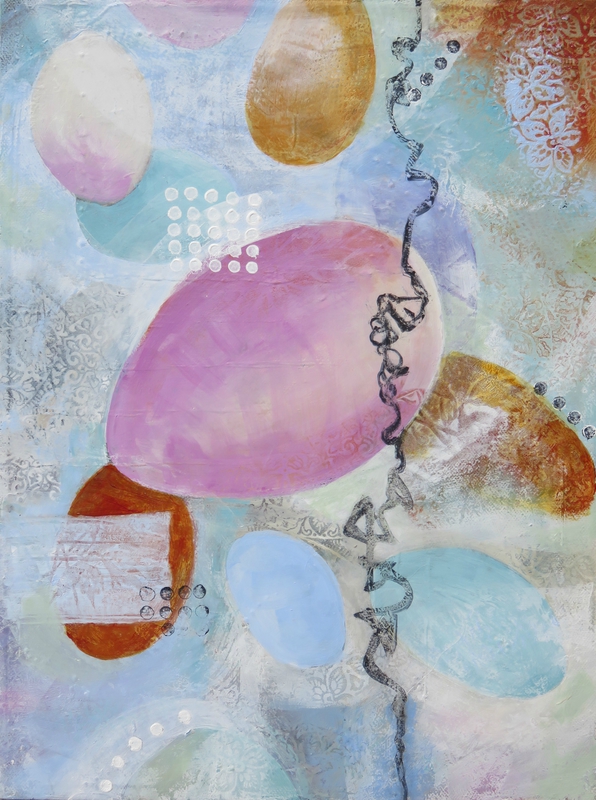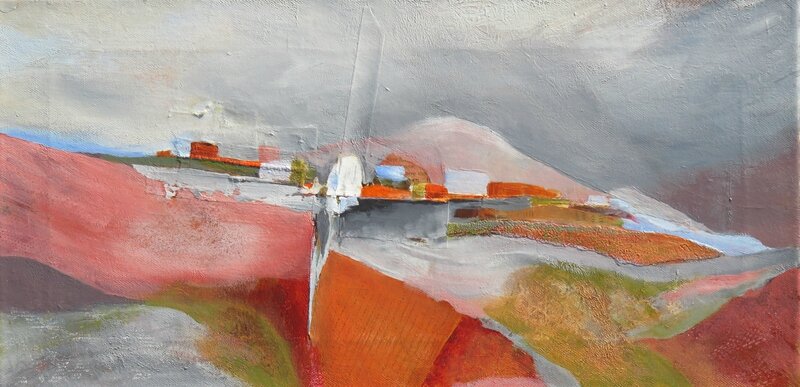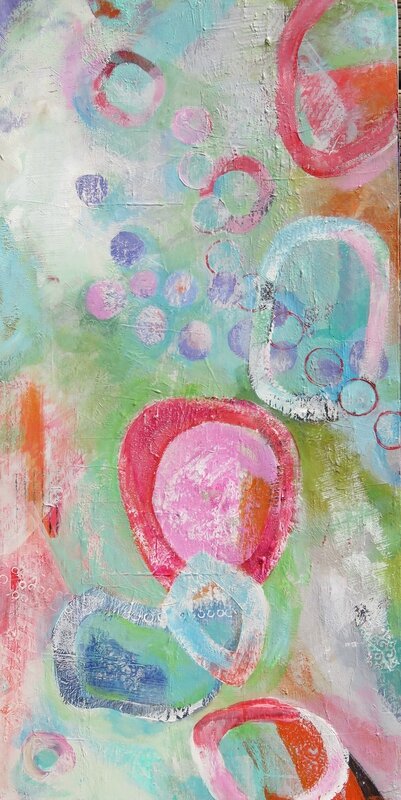 Je reconduis donc le challenge en 2016 :
I'll renew my challenge for 2016 :
essayer de peindre plus de 100 créations
paint more than 100 creations
(aquarelle, ou acrylique sur toile ou papier) que je numéroterai pour plus de lisibilité.
(watercolour, acrylics on canvas or paper) that I will number to make it easier to follow.
2016 va être une année un peu spéciale pour moi et ma famille :
de grands changements nous attendent, mais je vous en reparlerai un peu plus tard.
2016 is going to be special for me and my family, big changes ahead, but I'll talk about it a little later.
Je vous souhaite une excellente année,
avec des rêves, des défis, des rires et du temps pour apprécier tout ça !

I wish you an excellent year,
with dreams, challenges, laughs and time to appreciate all this !
31 décembre 2015
Ce n'était pas prévu ainsi, mais finalement ce dernier tableau de l'année 2015 clôt plutôt bien la série, vous ne trouvez pas?
It wasn't meant that way, but this last painting is finally quite suited to mark the end of 2015, don't you think?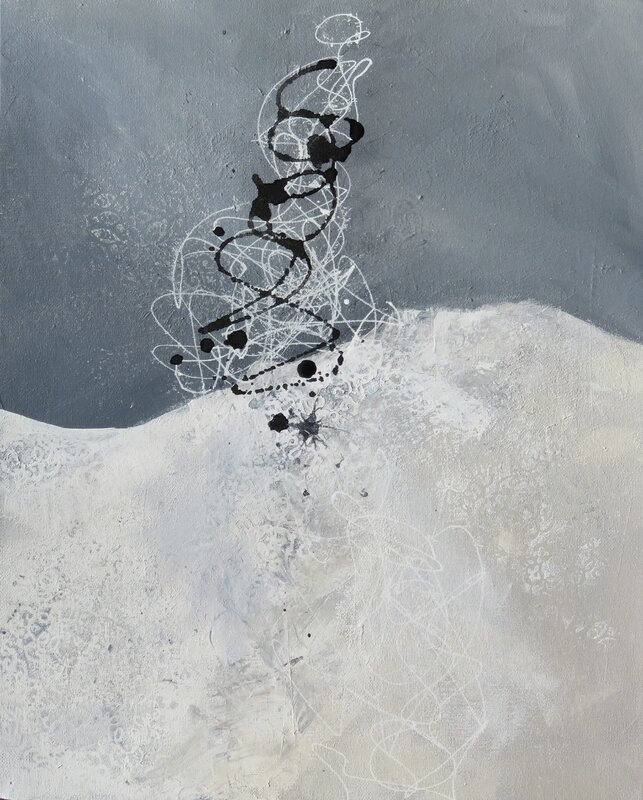 N°98
Clé de sol
Acrylique sur toile / Acrylic on canvas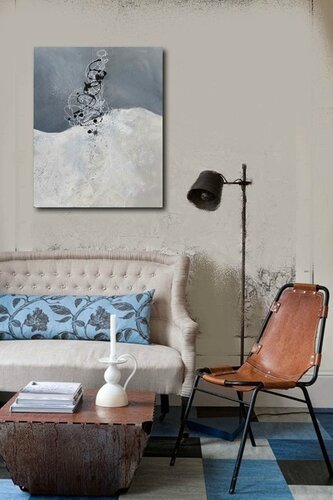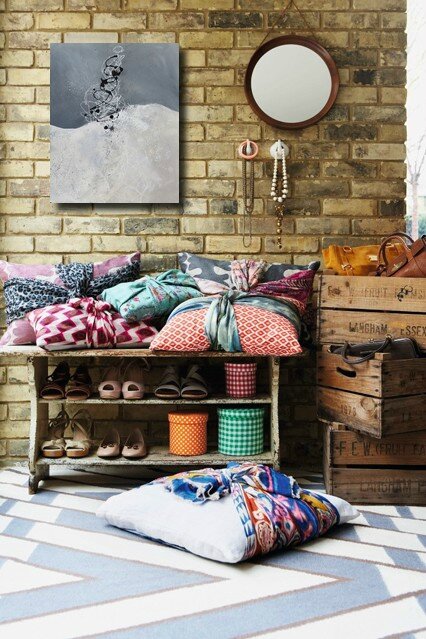 Passez un bon réveillon!
Que 2016 vous apporte du bonheur à vous et à vos proches.
Have a wonderful New Year Eve every one!
May 2016 bring happiness to you and yours.