22 juin 2016
J'ai travaillé sur des bases de monoprint, ces monoprints que je croyais ratés... eh bien finalement, je les adore. Ne JAMAIS abandonner !
I worked on monoprints, these monoprints I thought were crap... well, I must say I now love them. Never give up !
N°110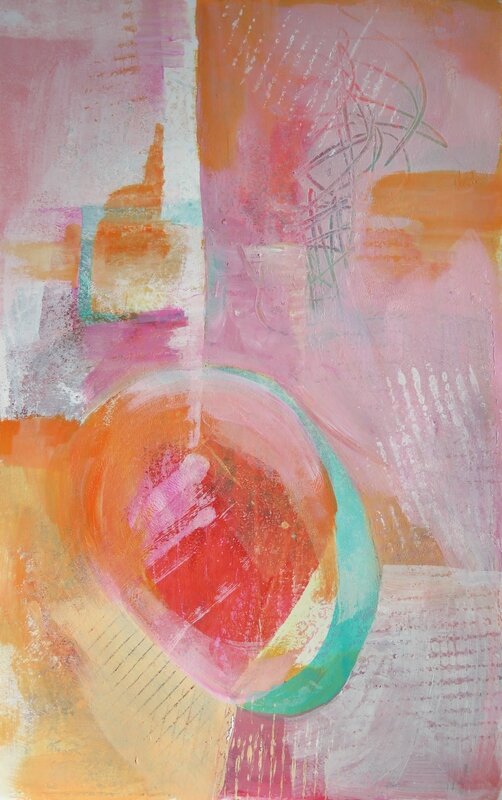 N°111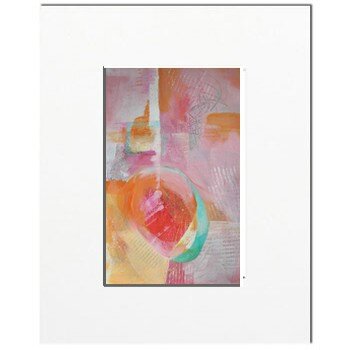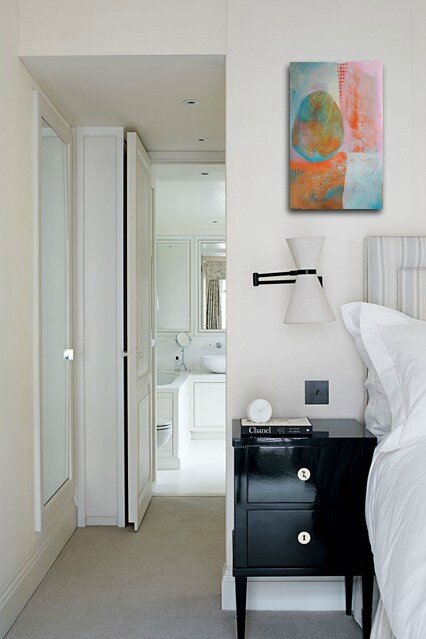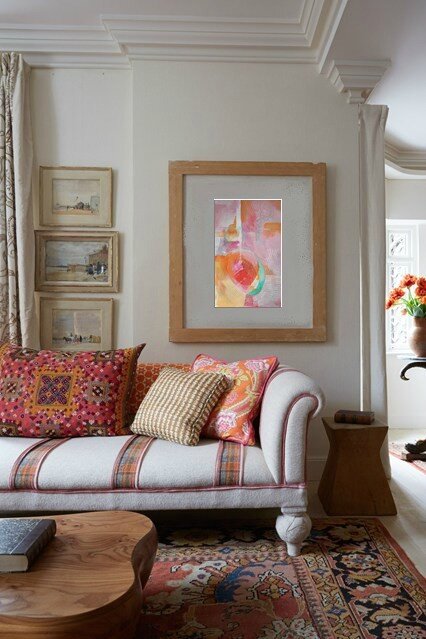 19 juin 2016
Le Colisée en arrière plan... / Colosseo in the background...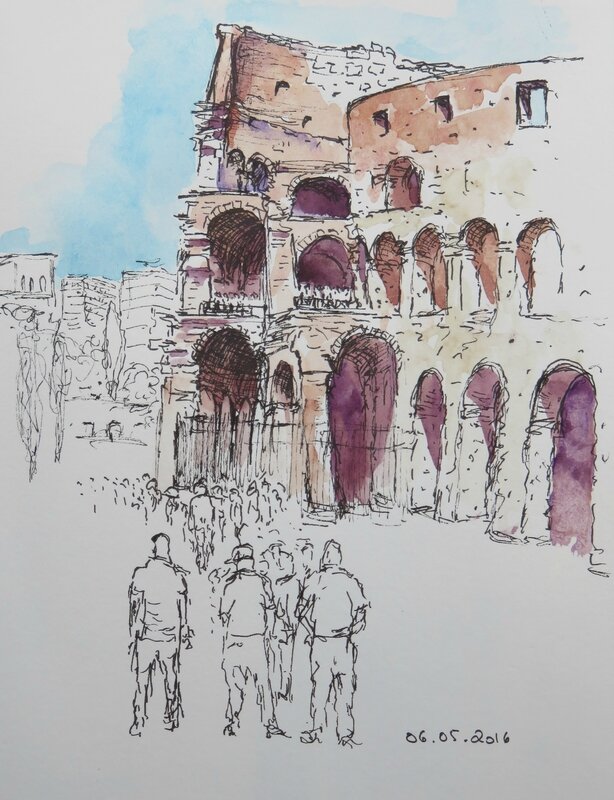 N°107
... et des touristes au premier plan (et partout, partout, partout) / ... and tourists in the foreground (and everywhere)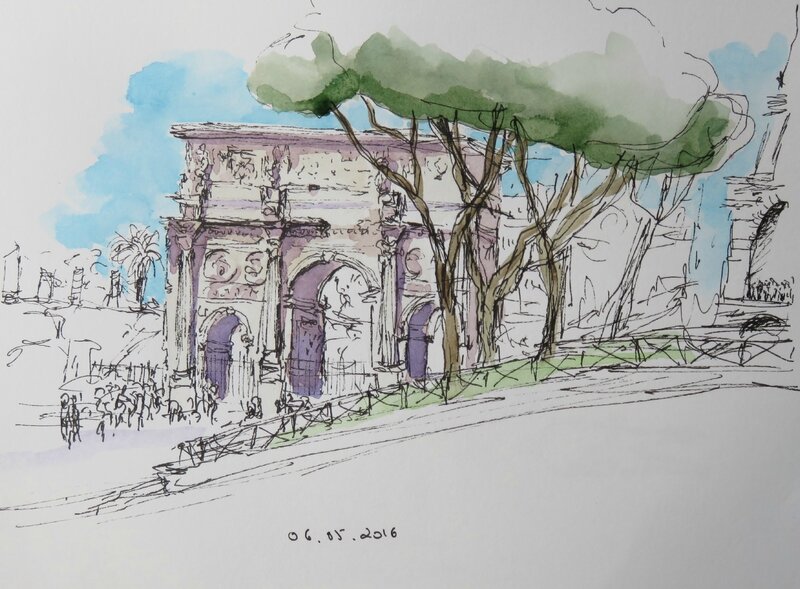 N°108
L'arc de Constantin vu de loin... / The Arch of Constantine from a distance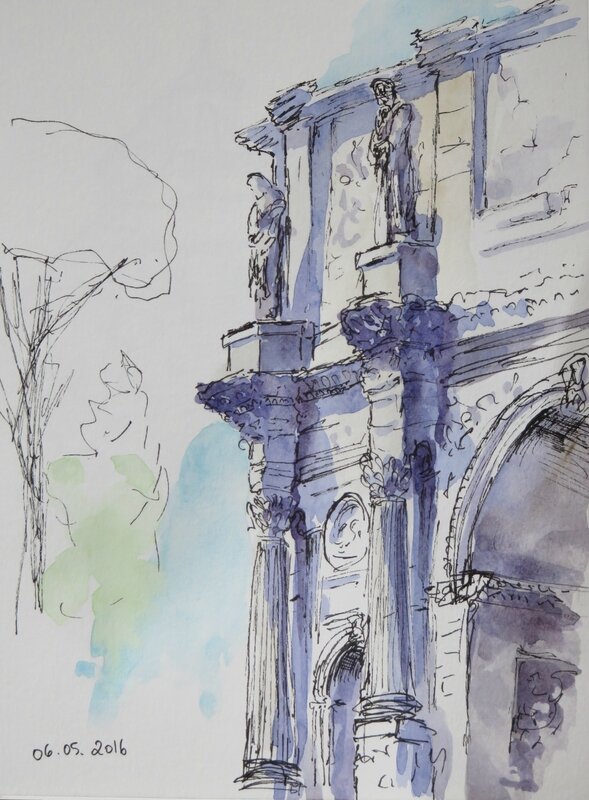 N°109
...et de plus près. / ... and closer
16 juin 2016
... et comme une envie de peindre sur d'autres supports. Quand j'achète des légumes au marché ou du pain, on me le vend tout le temps dans ces sacs en papier marron. Et j'aime bien peindre dessus
I feel like painting on something else than white canvas or white paper. When I buy veggies at the market, they always put them in thick brown papr bags. And they are quite fun to paint on!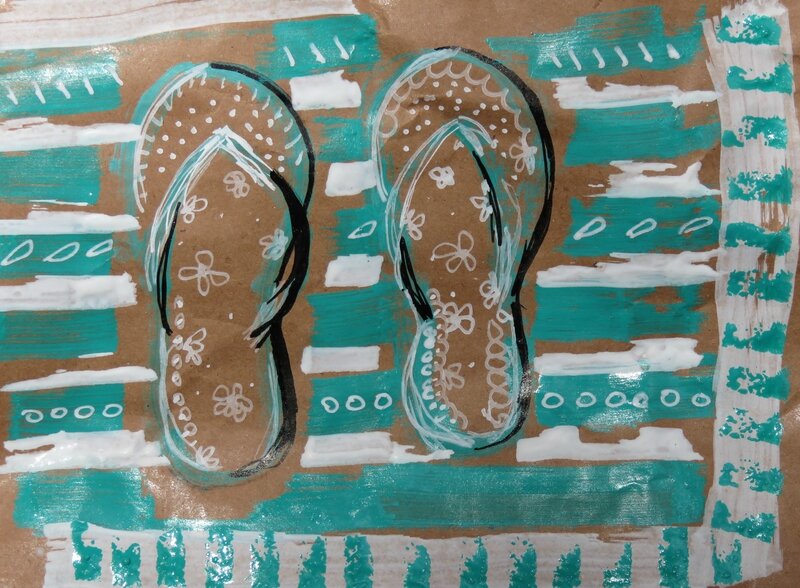 N°103
un premier essai avec de gros feutres acryliques très couvrants.
first attempt with thick acrylic markers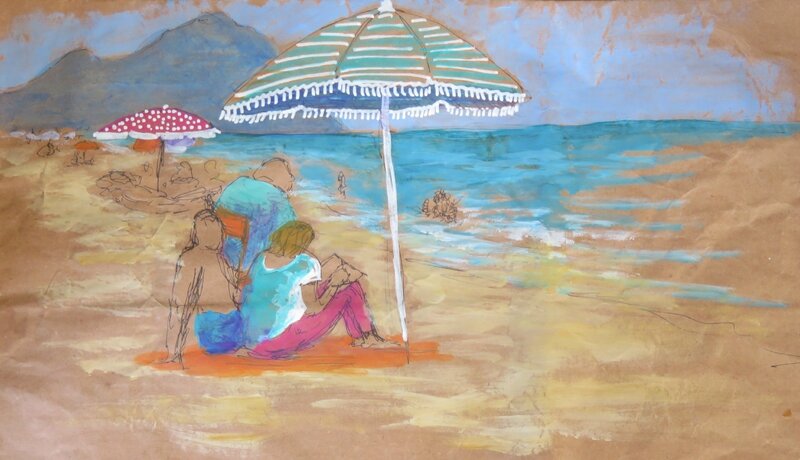 N°104
Sabaudia, une magnifique plage au sud de Rome
Sabaudia, a stunning beach south of Rome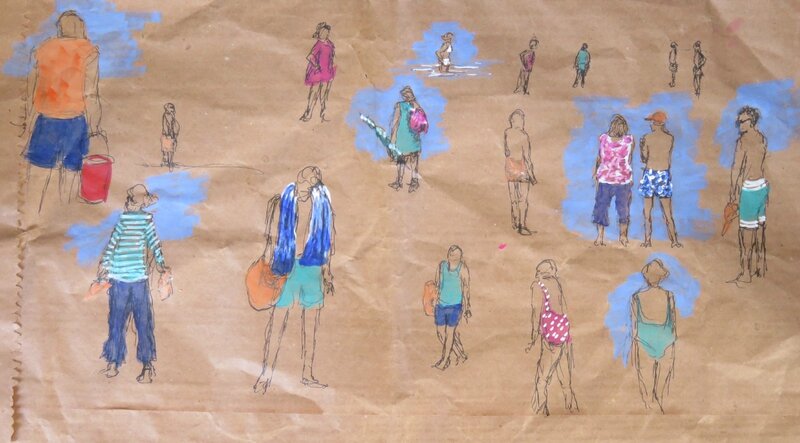 N°105
Silhouettes sur la plage de Sabaudia
Silhouettes on Sabaudia beach
et sur une pochette dans laquelle étaient présenté les couverts dans un restau de plage, j'ai eu comme une envie de parasols
and the fork and knife came wrapped in this yellowish paper in the restaurant by the beach, and I felt like painting sunshades.
13 juin 2016
J'adore la lumière du matin sur Rome / I love the morning light on Rome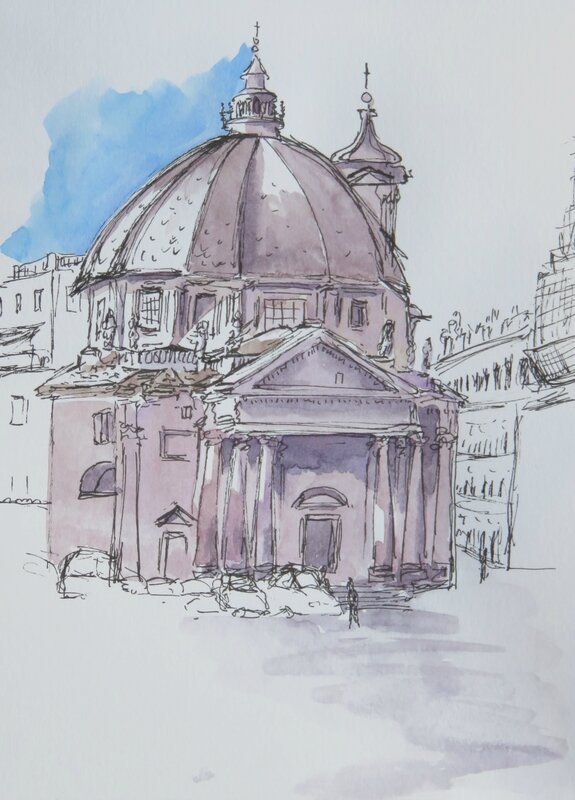 N°99 Piazza del Popolo,
le dôme à contre-jour, comme noyé dans des ombres douces, la lumière est encore tendre
the dome is back lit; it's kind of bathed in soft shadows, the light was still tender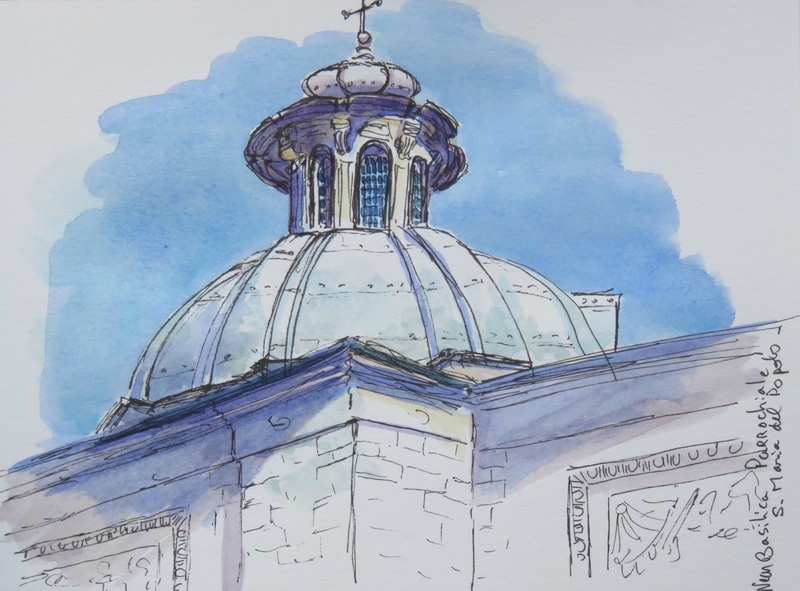 N°100
ce croquis a été réalisé quelques minutes plus tard, mais cette fois-ci la lumière frappe ce dôme de l'église de plein fouet
this sketch was made a few minutes later, but this time the light frankly hits this dome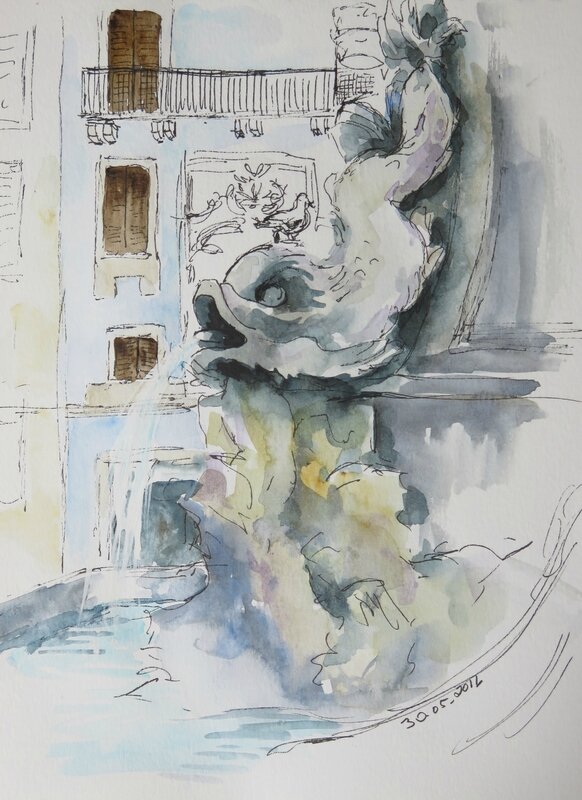 N°101
Un autre jour, Place de la Rotonde (place du Panthéon), lumière douce sur un detail de la fontaine
Another day, Piazza della Rotonda (near the Pantheon), soft light on a detail of the fountain
N°102
En marchant sur la Via Trinità dei Monti qui surplombe Rome, un matin, la végétation révèle des petits bijoux de loin en loin, comme des scènes encadrées par les arbres
Walking along via Trinita dei Monti one morning, Rome down below. Here and there roofs and scenes framed by branches and trees, like secret jewels revealed along the way.
06 juin 2016
Merci à Jules César, j'espère qu'il me pardonnera d'avoir donné un peu de couleur à ses textes sur la Guerre des Gaules ;-)
I hope Julius Caesar will forgive me for adding a little colour to his texts on the Gallic wars ;-)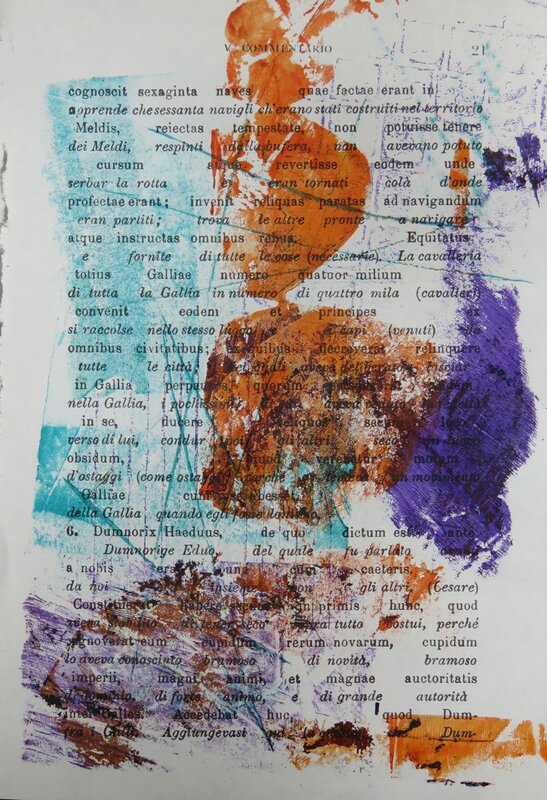 N°95
le papier m'a paru parfait pour tenter quelques expériences...
the paper looked perfect for my experiments...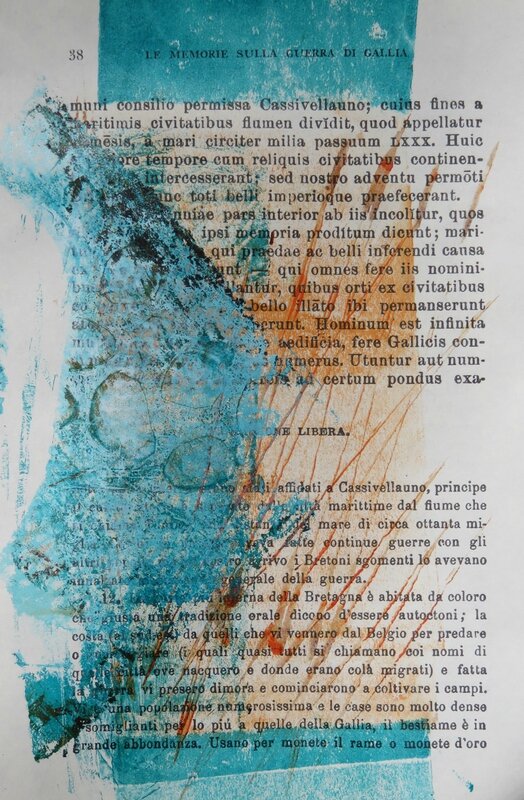 N°96
j'ai bien aimé certains effets de textures
I love some of the textures that came out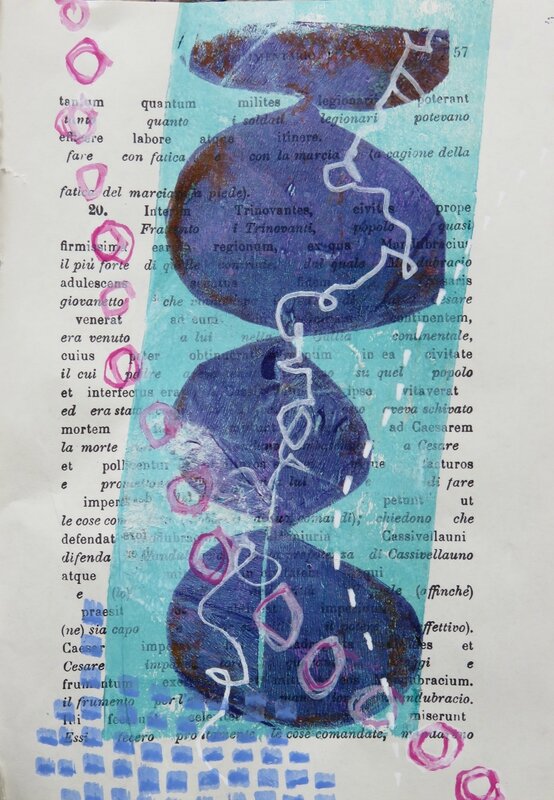 N°97
ou la simplicité de certaines forms ou lignes
or the simplicity of some shapes or lines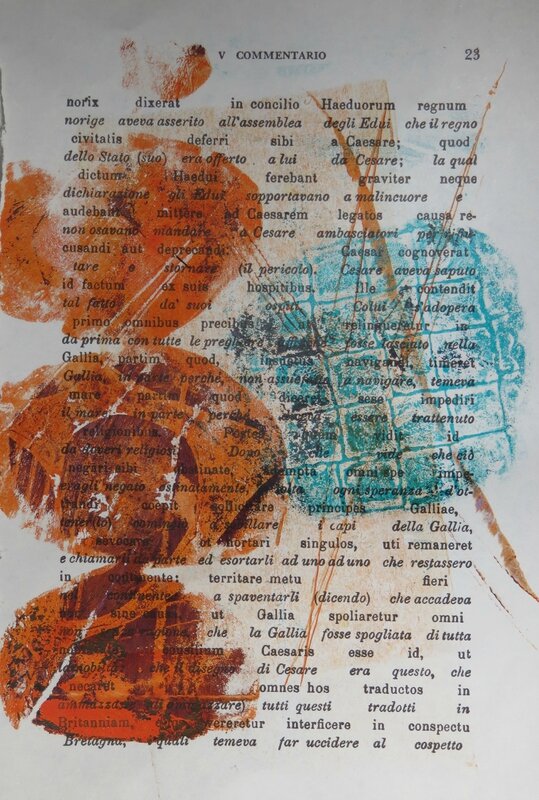 N°98
Je suis sûre qu'une fois encadrés ils seront du plus bel effet. Qu'en pensez-vous?
I'm sure they would look great once framed. What do you think?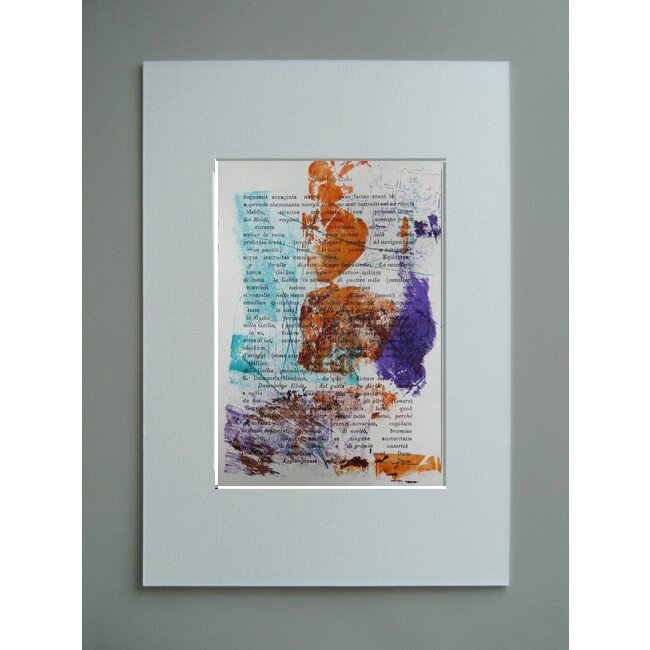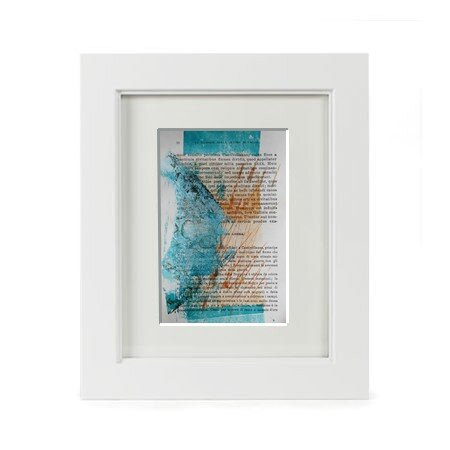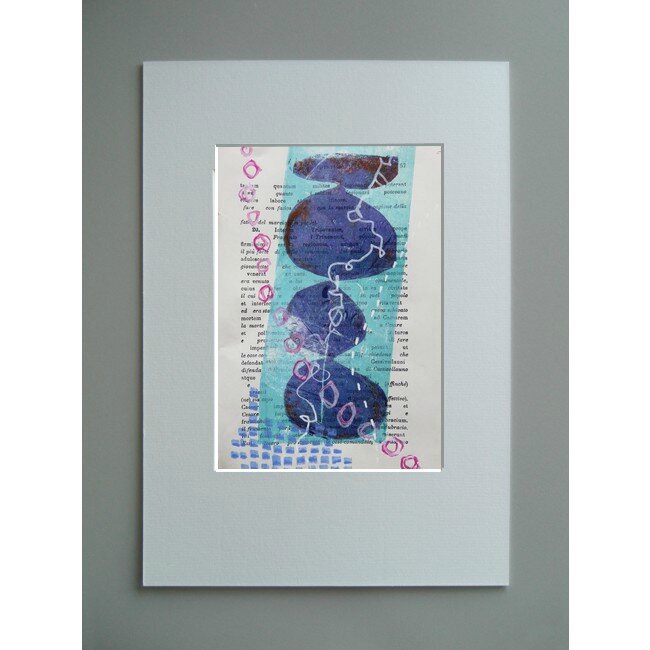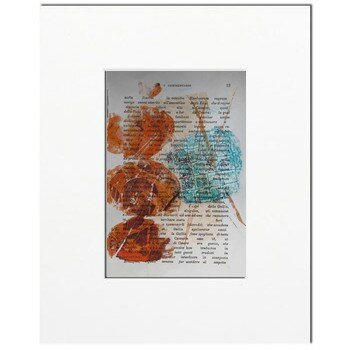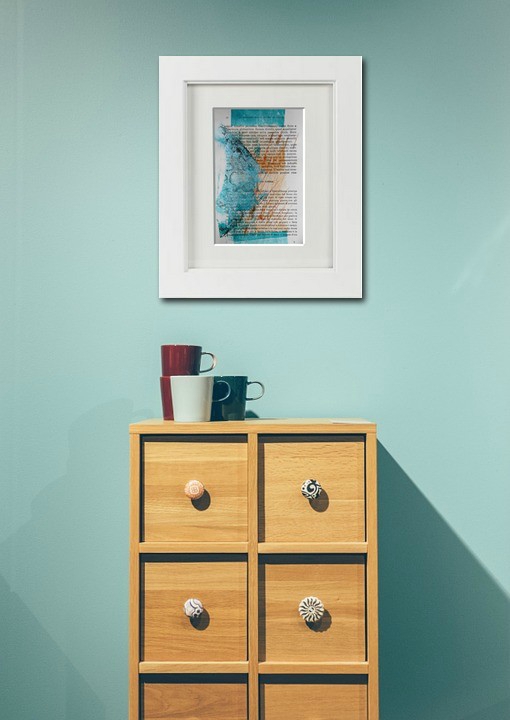 02 juin 2016
Un petit tour au parc de la villa Borghese / Let's go to the park villa Borghese for a stroll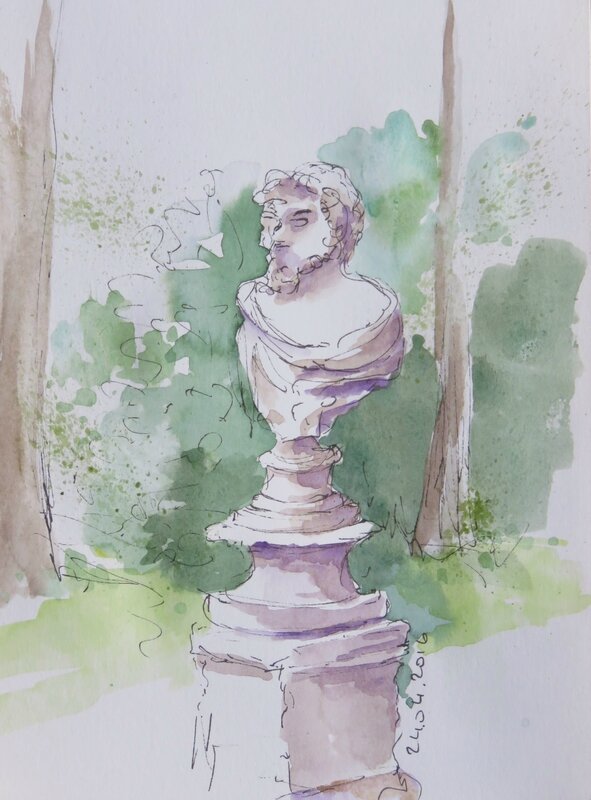 N°92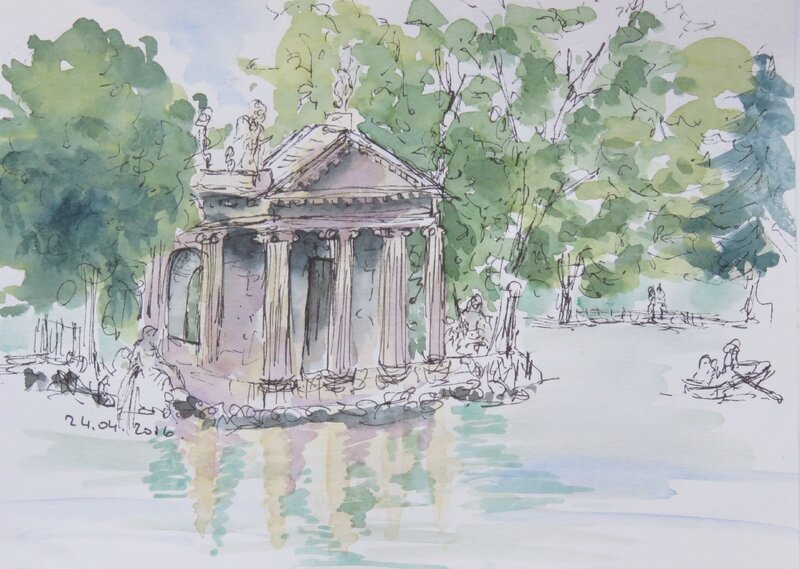 N°93 un petit lac qui prend des airs de grands ;-)
a small pond with a high opinion of itself ;-)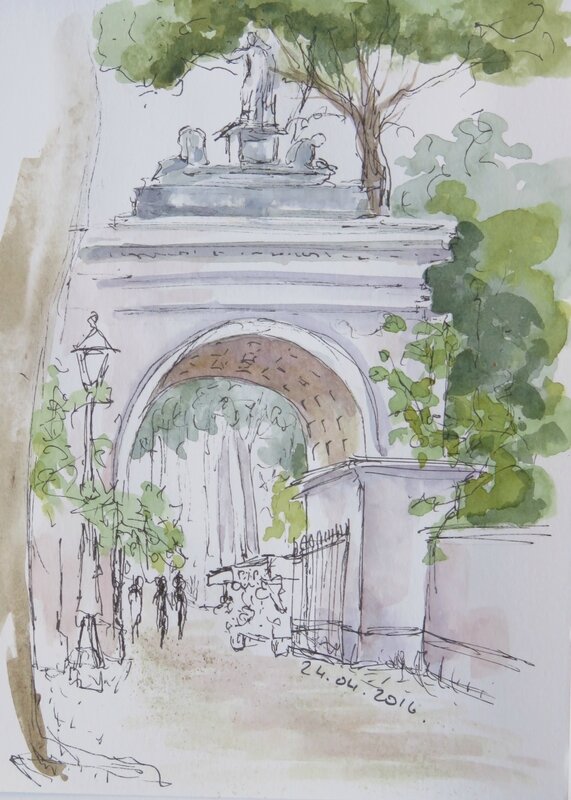 N°94
01 juin 2016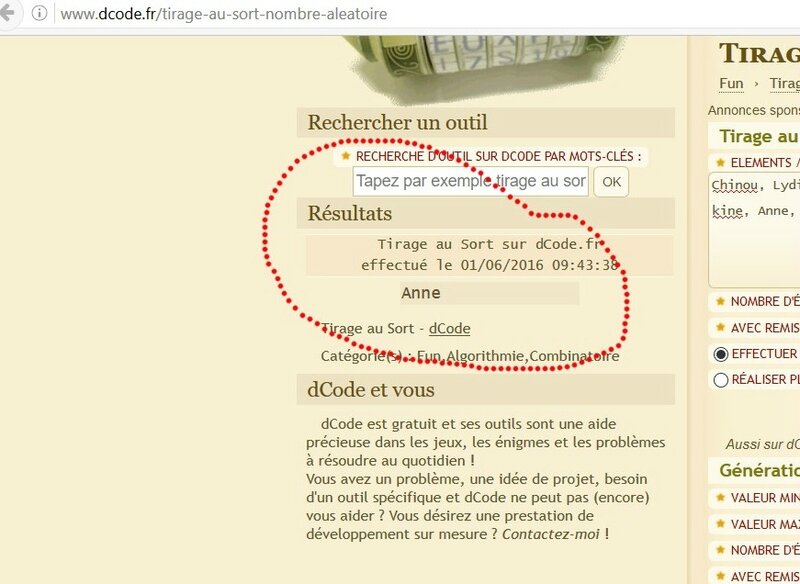 et elle gagne ...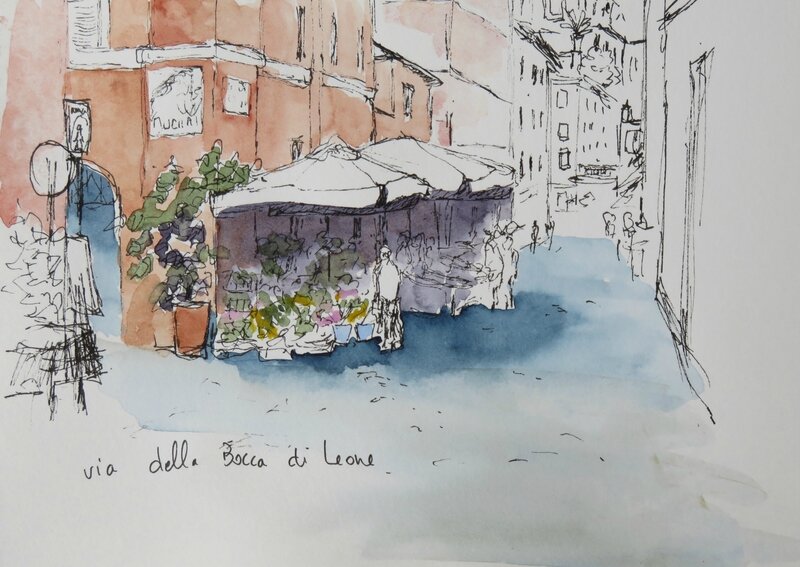 le croquis qu'elle avait choisi.
Bravo à elle, et merci à tous ceux qui ont tenté leur chance!!
24 mai 2016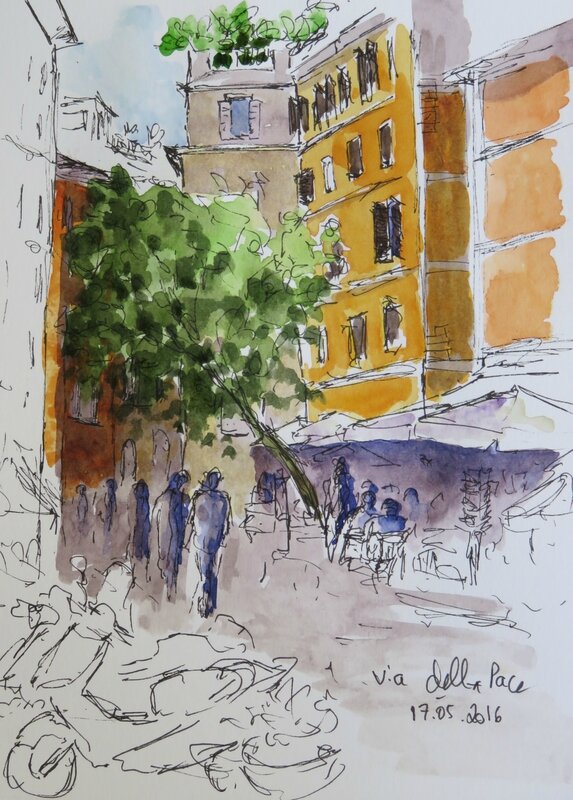 N°82 Via della Pace
Ceci est mon 1000ème message sur ce blog!!! Je ne pouvais que fêter cela avec vous, car c'est bien grâce à vous que j'ai pu continuer ce looong chemin.
This is my 1000th message on this blog!!! I could only celebrate this with you since you're the ones who helped me tread along this loooong path.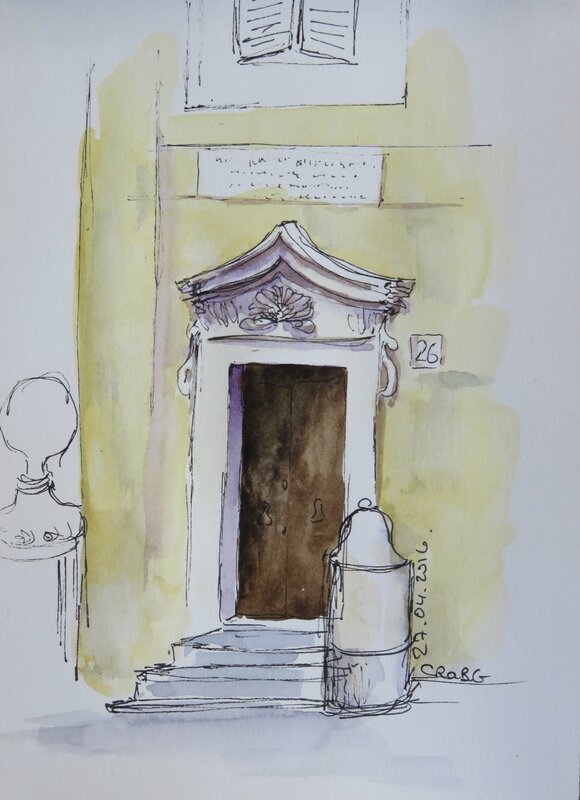 N°83 Piazza di Spagna, porte de la maison de Keats et Shelley
Door of Keats and Shelley's house Piazza di Spagna
En passant, en commentant, en vous enthousiasmant, en me soutenant, c'est vous qui m'aidez à poursuivre ma route, de pays en croquis, de tableau en expo.
Some pass by, some comment, some get enthusiastic, but all of you have supported me, helped me keep on going from country to country, sketch to sketch, painting to painting.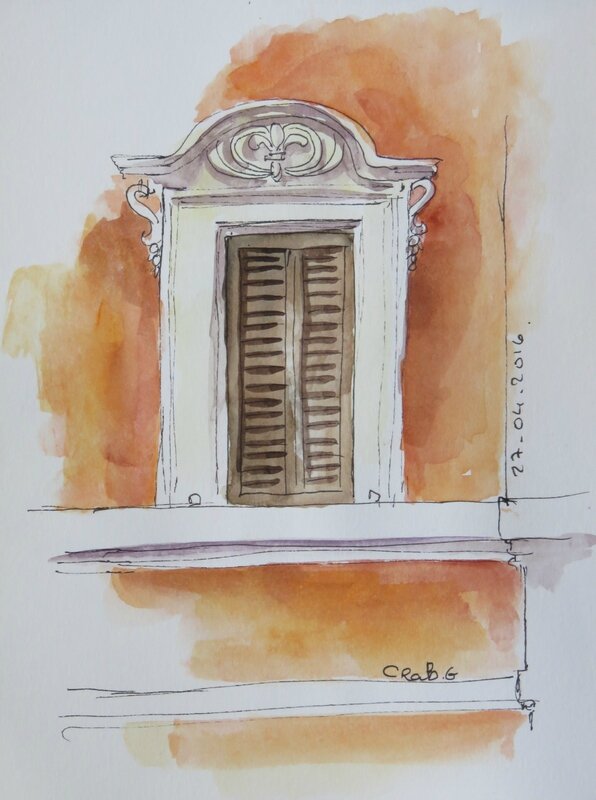 N°84 Piazza di Spagna, une des fenêtres de la maison de Keats et Shelley
One of the windows of Keats and Shelley's house Piazza di Spagna
Grâce à cet accueil toujours chaleureux, toujours bienveillant, vous m'avez permis d'oser vous montrer les erreurs, les recherches, mes joies et mes déceptions. Grâce à vous cet atelier est devenu un lieu important où j'aime vous retrouver et partager en toute simplicité.
Thanks to your warm and always kind welcome, you've allowed me to dare and show you my trials and errors, my satisfactions and disappointments. Thanks to you, this studio has become an important place where I enjoy meeting you and sharing.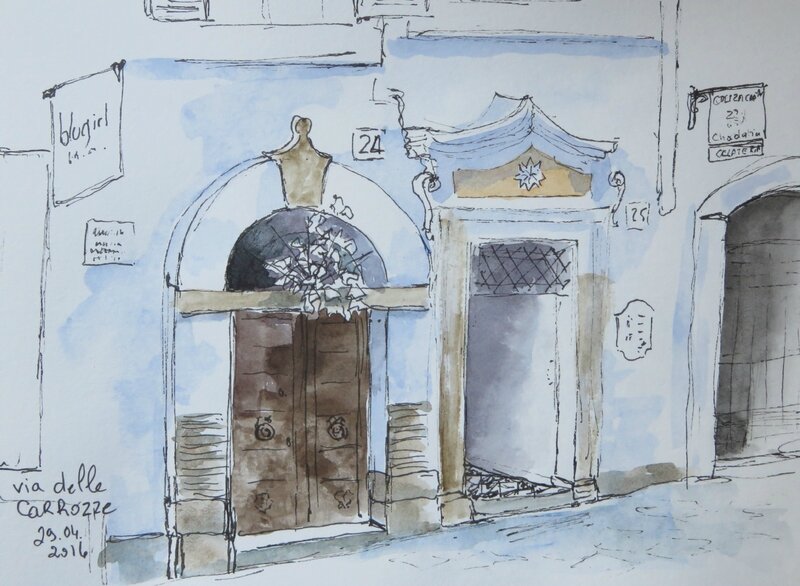 N°85 Via delle Carrozze
Certain(e)s m'ont suivie depuis le début, d'autres sont venu(e)s prendre l'atelier en route.
Some have followed me since the beginning, others have joined along the way.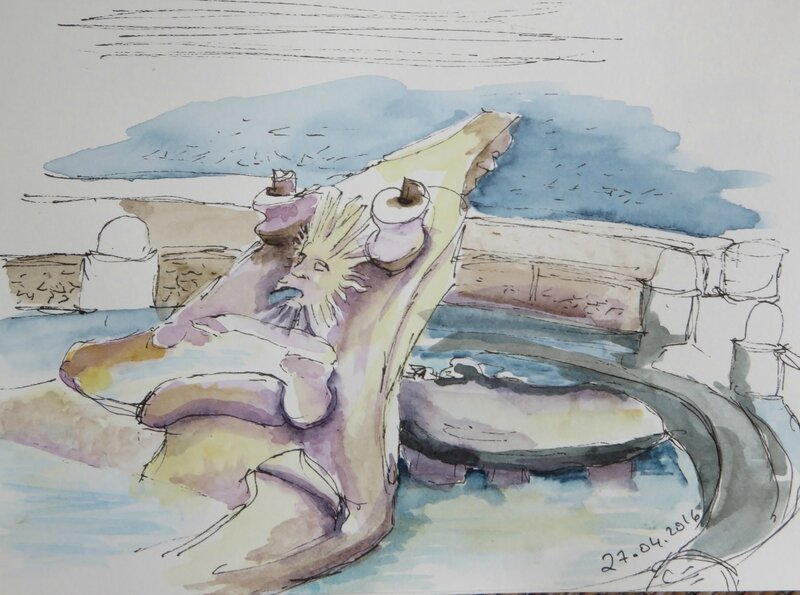 N°86 fontaine / fountain Piazza di Spagna
Il m'a semblé tout naturel de vous remercier en vous offrant aujourd'hui un croquis. Laissez moi un petit mot (un seul!!), dites moi quel croquis vous préférez peut-être, et je choisirai au hasard un nom parmi ceux qui ont commentez ce message. Le ou la gagnante recevra alors par la poste un de ces croquis de Rome.
It seemed only natural to thank you by offering you a sketch. Just leave a comment (just one!!), saying which sketch you prefer maybe, and I'll pick one name among the comments left on this message. The winner will then receive one of these sketches of Rome by mail.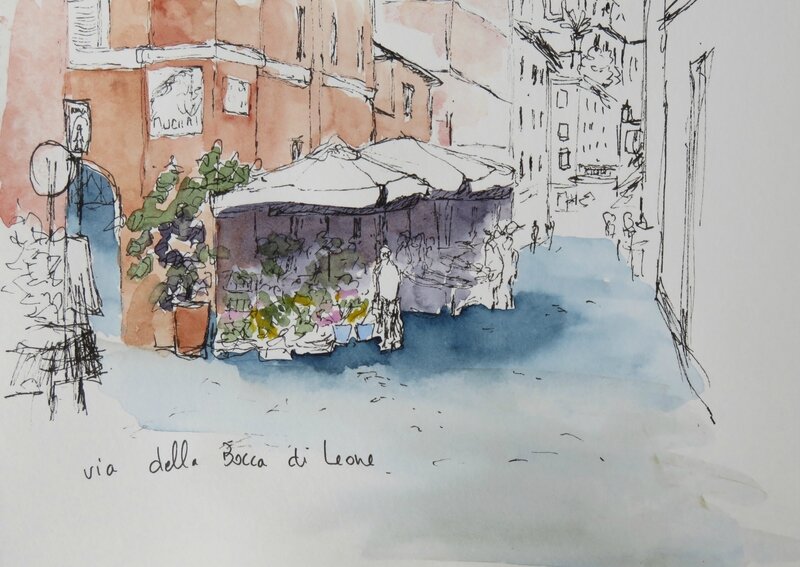 N°87 vendeur de fleurs / flower seller Via della Bocca di Leone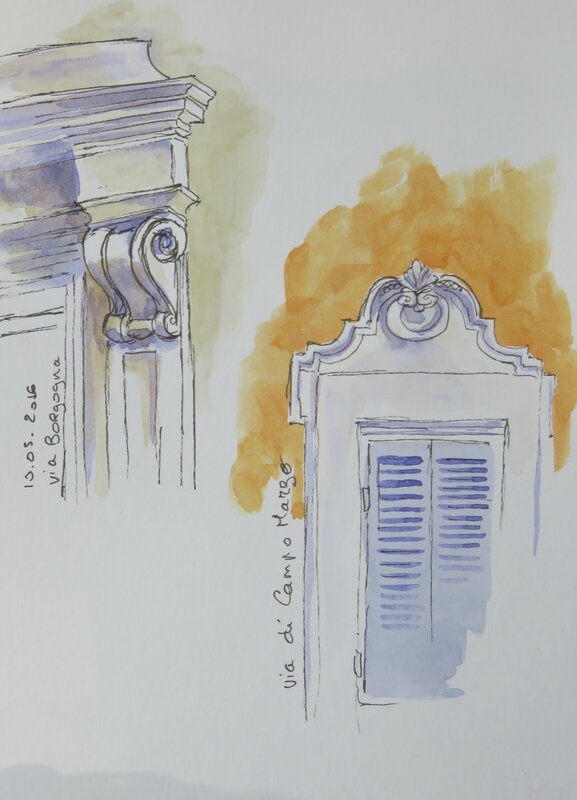 N°88 Via Borgogna et Via di Campo Marzo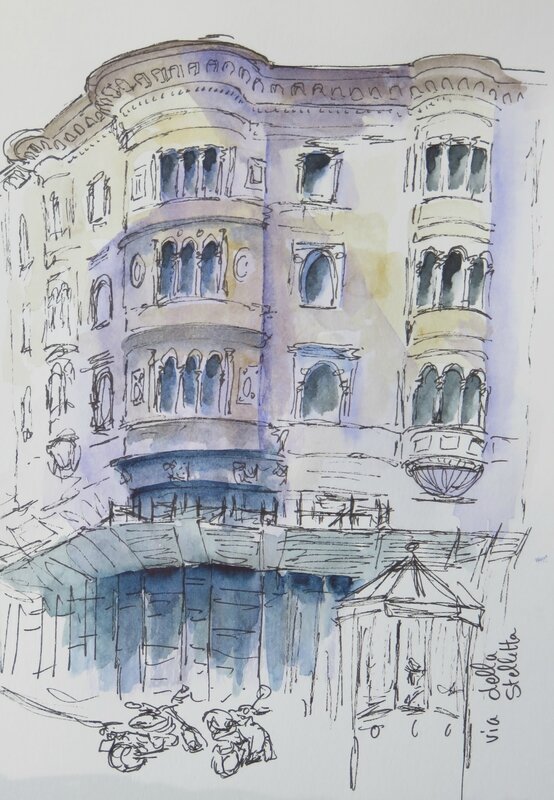 N°89 via della Stelletta,
un immeuble en travaux, avec de magnifiques fenêtres / Beautiful windows on this building being renovated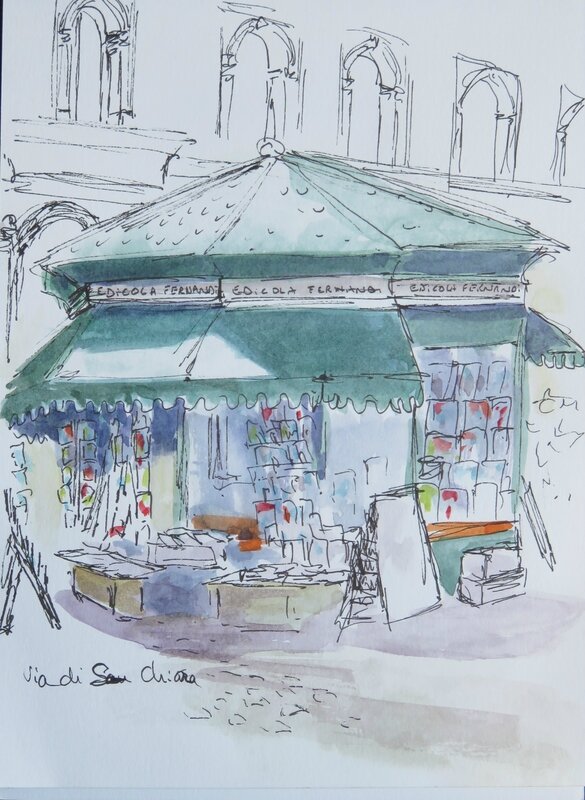 N°90
un kiosque comme on en voit partout à Rome
A typical Roman newsagent
N°91
A l'angle de la Via Sistina et Via Gregoriana
Corner via Sistina and Via Gregoriana
Vous avez jusqu'au 31 mai à 23:59. Je donnerai le nom de l'heureux gagnant le 1er juin.
You can leave a comment until May 31st, 23:59. I'll give the name of the winner on June 1st.
20 mai 2016
De belles couleurs chaleureuses pour ce monoprint retravaillé.
Warm colours for this monoprint I worked on.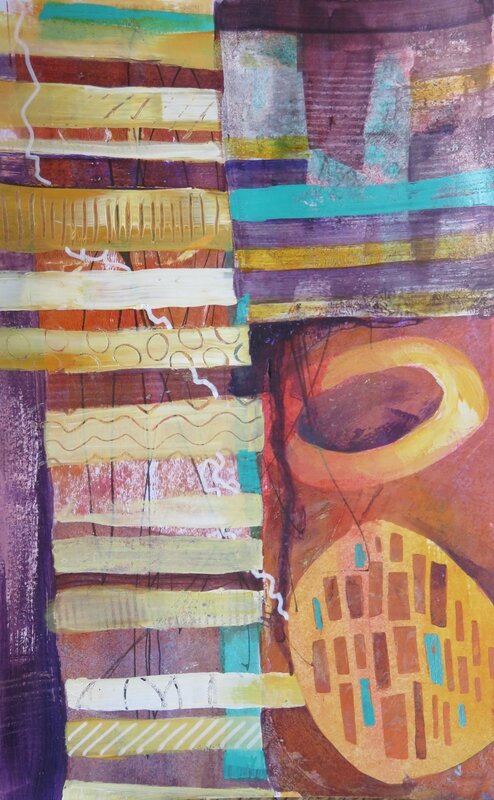 cliquez dessus pour le voir en entier / click on it to see it as a whole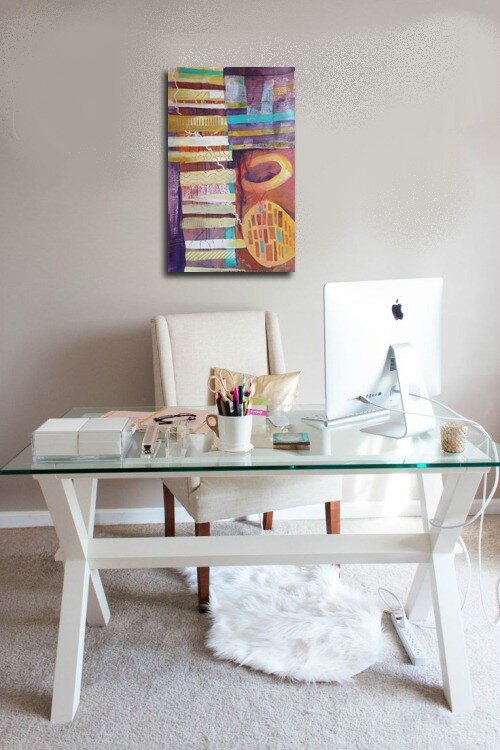 Soyez fidèles, et ne loupez pas mon prochain post :
J'offrirai un croquis à l'occasion de mon 1000ième message sur ce blog. :-)
Don't miss my next message:
it will be message number 1000, and I will give out a free sketch! :-)
16 mai 2016
Leçon 1: oser s'attaquer au lourd
Lesson 1 : you must tackle huge buildings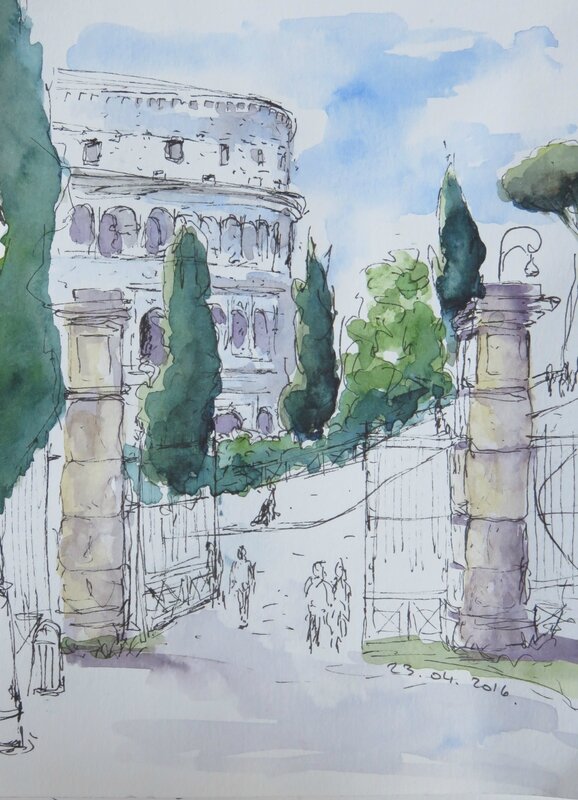 N°76
Le Colisée vu du parc de la Domus Aurea
Colosseo seen from Domus Aurea park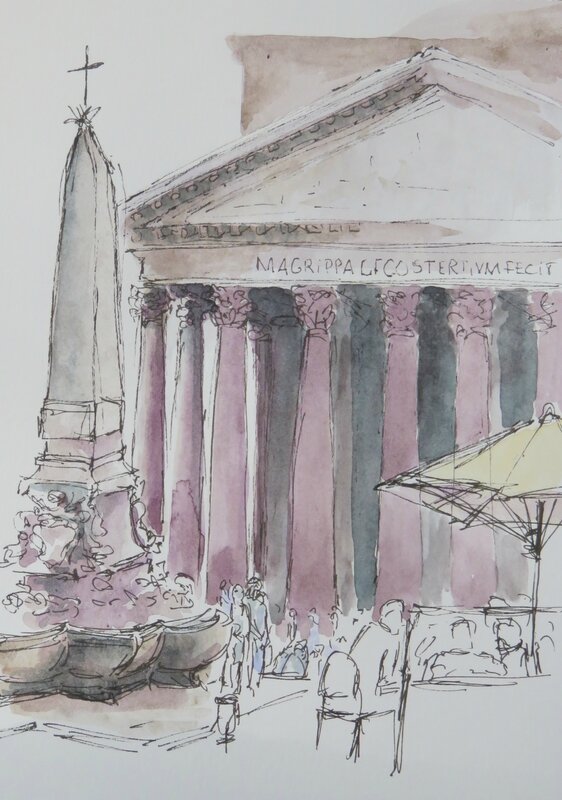 N°77
Le Panthéon / Pantheon
Leçon 2 : même en ville, ne pas négliger les verts:
Lesson 2: even in town, you must work on your greens:
N°78
Circo Massimo et le forum
Circus Maximus and the forum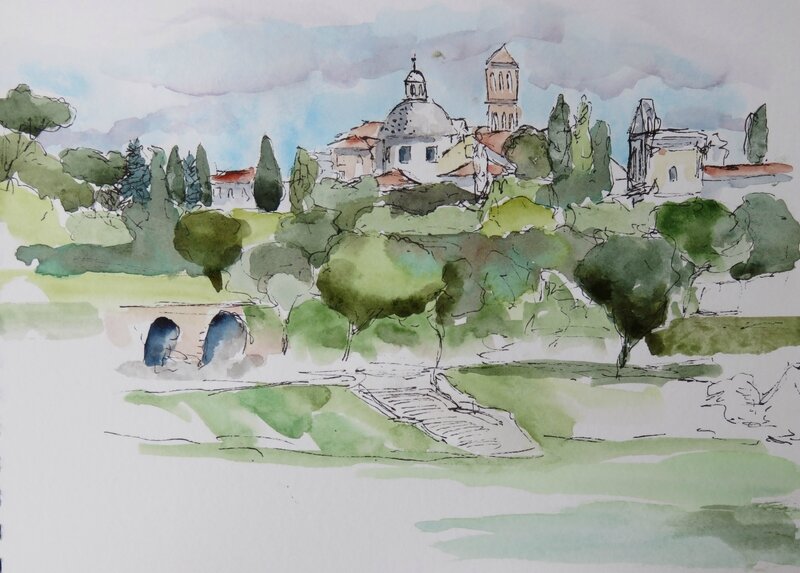 N°79
Circo Massimo au premier plan
Circus Maximus in the foreground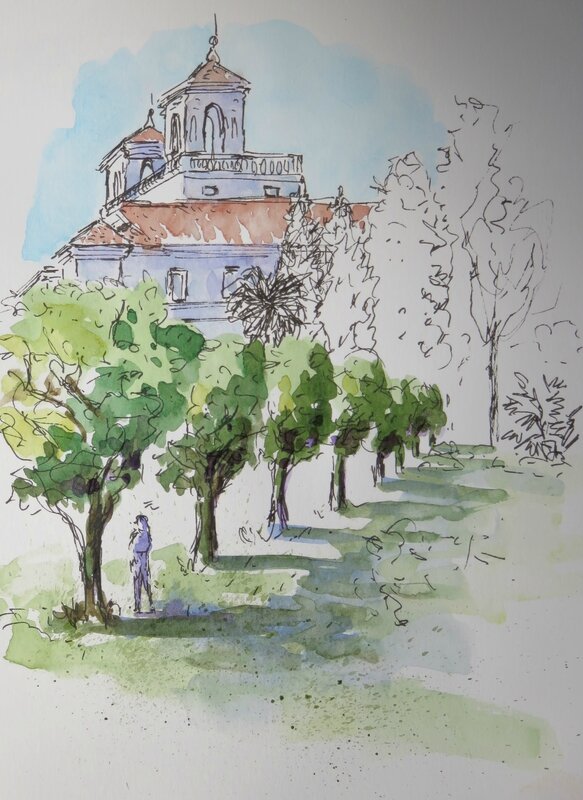 N°80
Villa Medicis au fond, vue des jardins de l'institut Sacro Cuore
Villa Medici in the background, seen from the Sacro Cuore Institute