Il est temps de tourner cette page, étant donné que je n'ai plus trop le temps de tenir ce blog comme je le voudrais. Je voudrais remercier tous ceux et celles qui ont suivi les aventures de cet atelier. C'est un lieu où j'ai eu plaisir à partager mon travail et mes recherches. Je ne désespère pas, un jour, d'en re-ouvrir les portes.
Pour autant, vous vous doutez bien que je n'ai pas arrêté de peindre, au contraire. Vous pouvez suivre mes créations sur Instagram (Cathy Bricka Giordano), et j'ai le plaisir de vous annoncer la mise en ligne de mon nouveau site :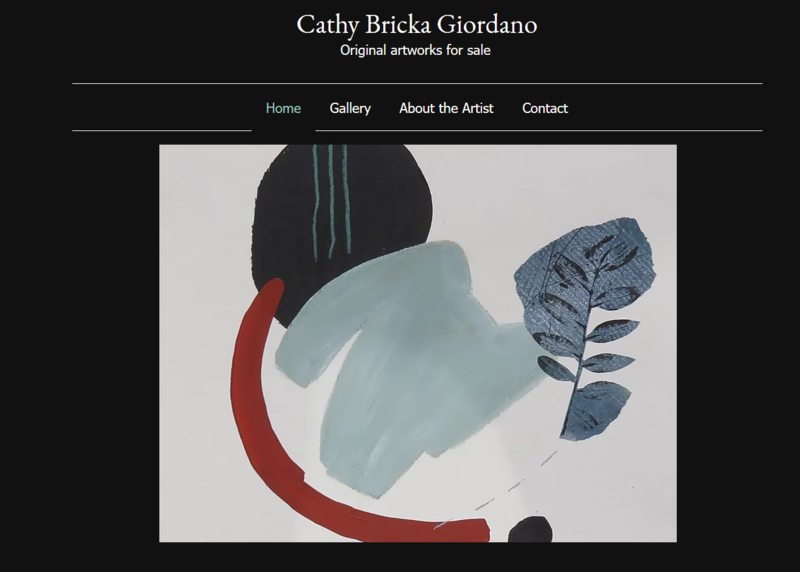 https://www.cathy-bricka-giordano.com/
Au plaisir de vous retrouver ici ou là.
It is time to turn this page, as I don't have the time to keep this blog running the way I would like to. I'd love to thank all those who have followed the adventures of this studio. It's a place where I've enjoyed sharing my thoughts and process with you guys. I'm still hoping to one day have the time to open up its doors again.
However, don't despair, you can follow my creations on Instagram (Cathy Bricka Giordano)
and I'm very excited to announce that you can now also find all my latest works on my new website!
https://www.cathy-bricka-giordano.com/
Hoping to hear from you here or there.