Et depuis quelques temps, je ne sais pas si vous avez remarqué, mais les Monoprints ne sont plus "bruts". Ils me servent de points de départ. Je peins par dessus, je rajoute de l'encre, de la feuille d'or, des traits, des marques, et au final, on a maintenant de vraies compositions qui ne sont plus uniquement dues au hasard.
I don't know if you've noticed that my Monoprints are not as "raw". They are now starting points. I paint over them, add some ink, gold leaf, marks of al kind and in the ned they are real compositions that are not only due to chance.
N°26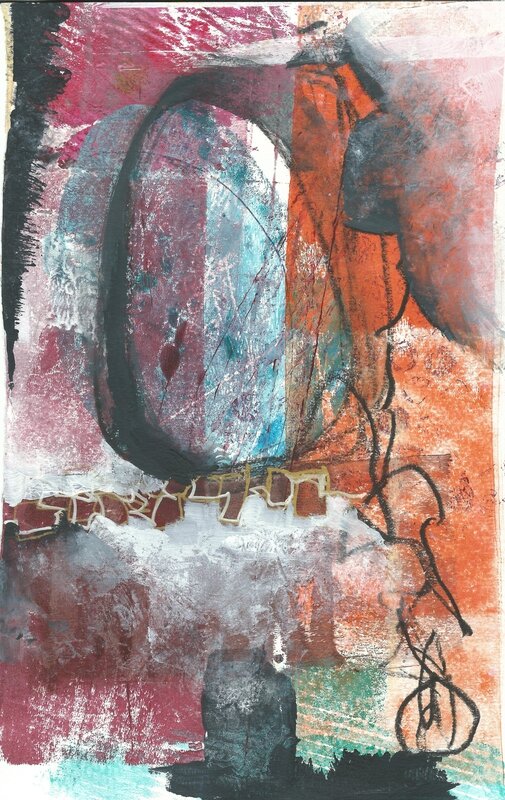 N°27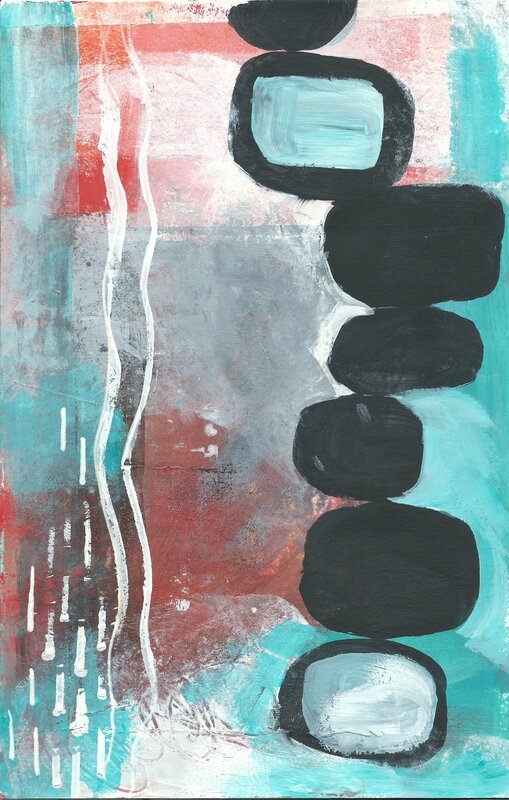 N°28
Le seul hic pour l'instant c'est que le papier se prête vraiment bien aux impressions, tout en finesse, mais moins bien aux divers traitements picturaux que je lui fais subir après ;-) C'est ce qu'on appelle l'expérimentation.
The only problem I have is that paper is great for Monoprinting, so smooth and bright, but it's not so good for all the marks and paint I add afterwards. That's what experimenting is all about.