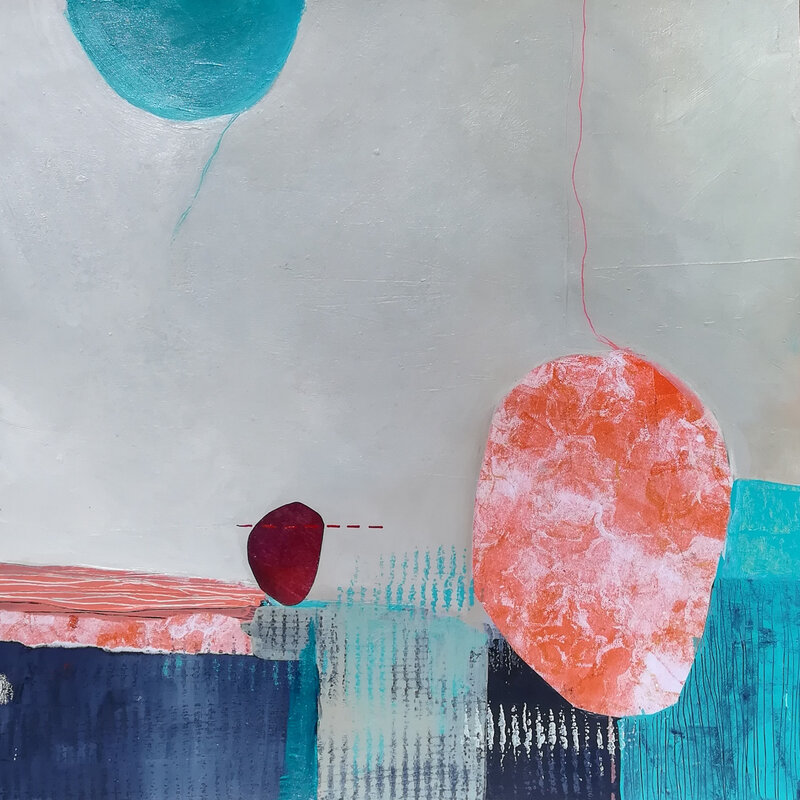 N°18
Acrylics, mixed media and collages on 300g paper
(30 x 30cm)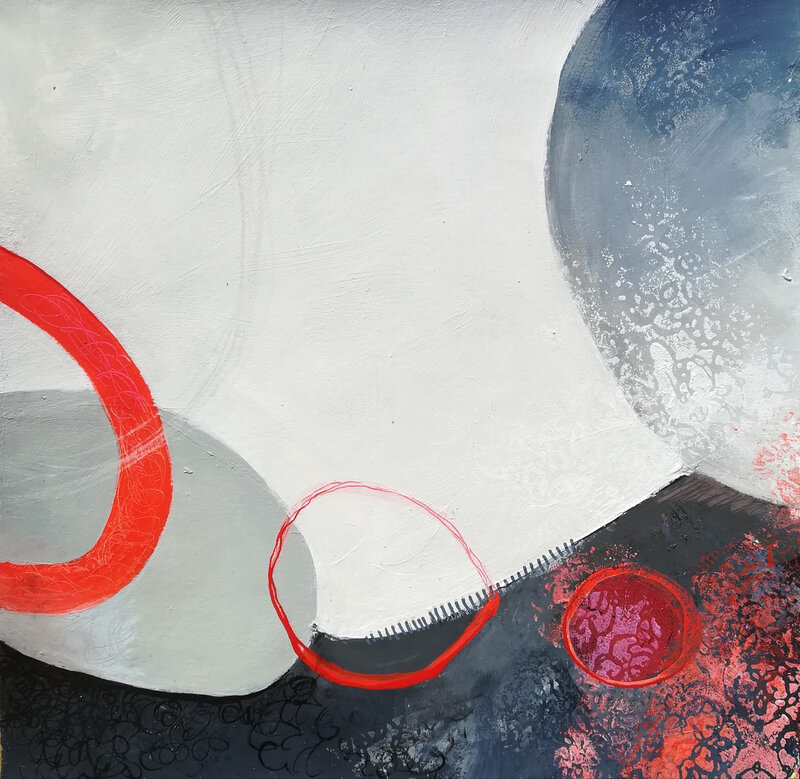 N°19

Acrylics, mixed media and collages on 300g paper
(25 x 25cm)

N°20
Acrylics, mixed media and collages on 300g paper
(30 x 30cm)
Common points between these three paintings? Lots. They are works on paper with acrylics and collages. I started them last year and finished them a year later, but most importantly, they come from the same experiment: I started painting a series of tiny squares, in order to focus on composition. I wanted something clean.
Des points communs entre ces trois tableaux? Oui, beaucoup. D'abord, ce sont des travaux sur papier à l'acrylique avec des collages. Je les ai aussi tous commencés l'an dernier et fini un an plus tard, mais surtout, ils viennent de la même expérience que j'avais tenté: j'ai commencé par peindre sur une série de mini carrés de façon à travailler les compositions. Je voulais que cela soit propre et non surchargé.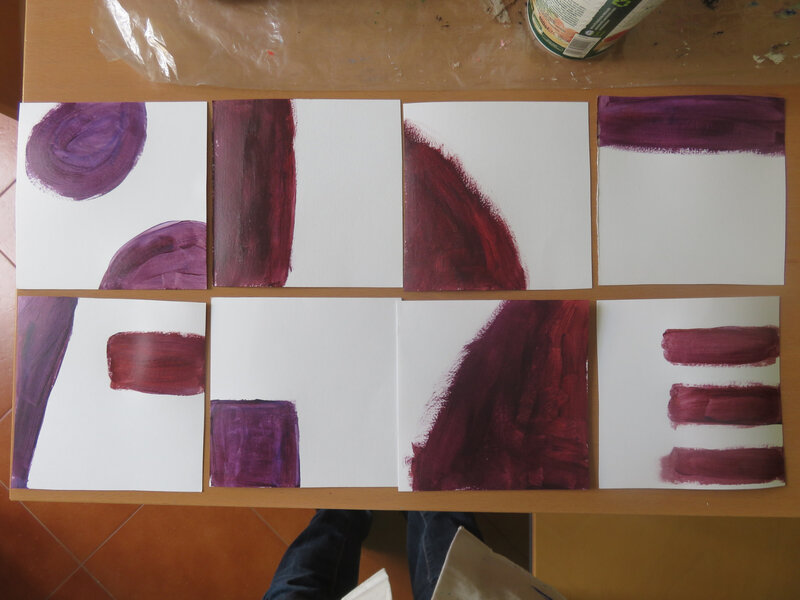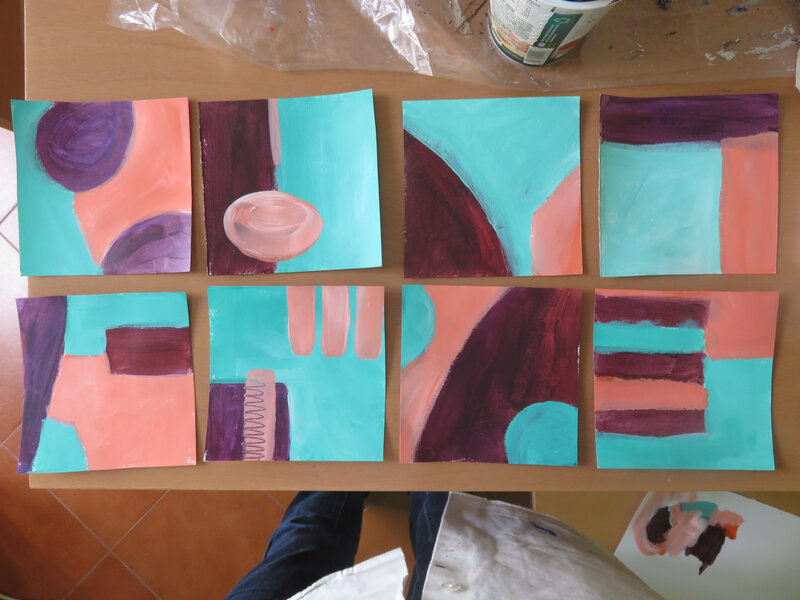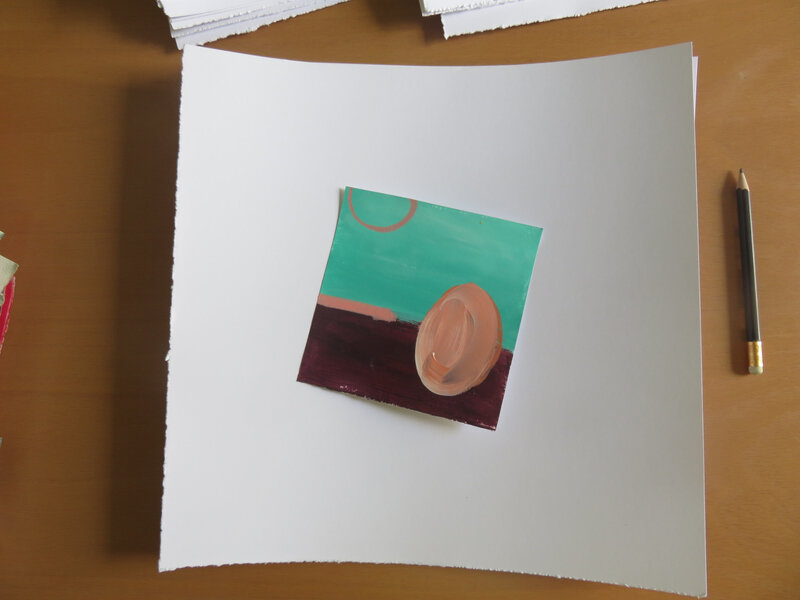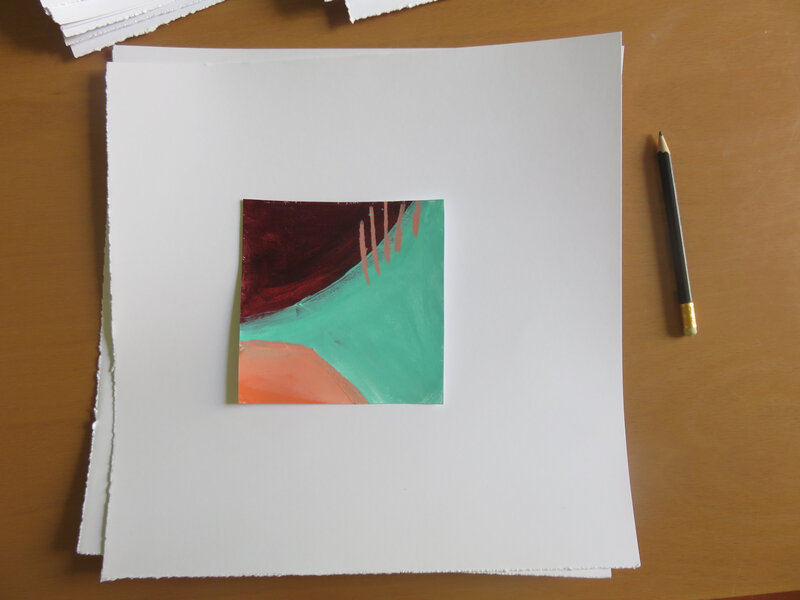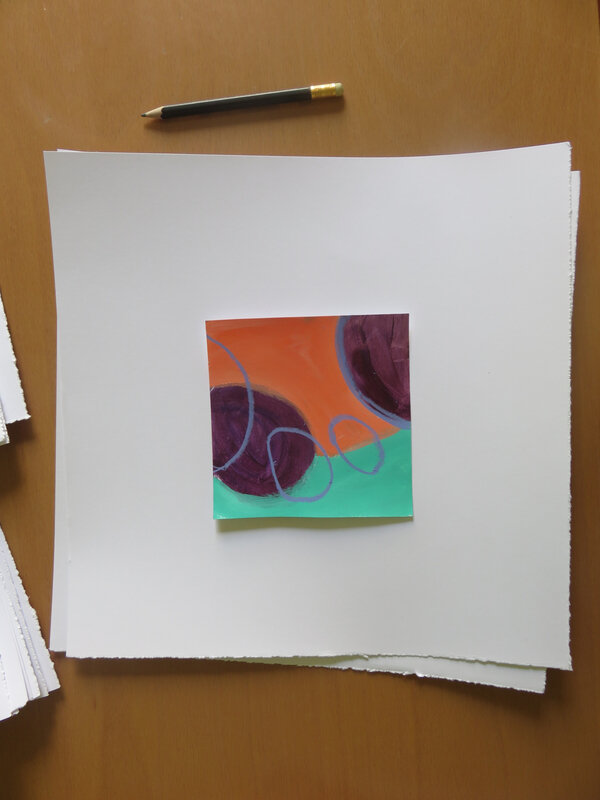 Then, once I was satisfied with the compositions, I painted the same compostion on a larger square, and this time I added collages.
Puis, une fois que j'ai été satisfaite des compositions, je les ai peintes sur de plus grands formats, et cette fois là j'ai ajouté des collages.
Conclusion? Well, it's a good exercise BUT I found it very difficult to finish the paintings this year. My style has evolved tremendously and it was tough trying to respect a composition, I like things to be freer, I like to let the painting develop little by little, and not force it to respect my initial idea (if and when I have one!). However, the positive thing I got from it all was the realization that I don't like planning. :-D I must admit I like the calm atmosphere in all three.
Conclusion? Eh bien c'est un bon exercice MAIS j'ai trouvé ça difficile de finir ces tableaux un an après, car mon style a énormément changé et c'était contraignant d'essayer de respecter une composition; j'aime être libre de faire évoluer le tableau comme il sans le forcer à respecter mon idée initiale (si et quand j'en ai une!). Toutefois, le point positif que j'en tire, c'est la réalization que je n'aime pas programmer. :-D Je dois avouer que j'aime beaucoup l'atmosphère calme dans les trois.
As you noticed, from this series of works I still have 5 other compositions to finish, but I don't think I will limit myself to their initial composition. We'll see.
Comme vous l'aurez peut-être remarqué, de cette série de compositions, il reste encore 5 tableaux à finir, mais je ne crois pas que je me limiterai à la composition initiale. Nous verrons.