Encore un tableau sans titre - je peins trop vite pur avoir le temps de chercher des titres, cela doit être ça ;-)
Another untitled painting - I paint too fast to have the time to find a title, that must be it ;-)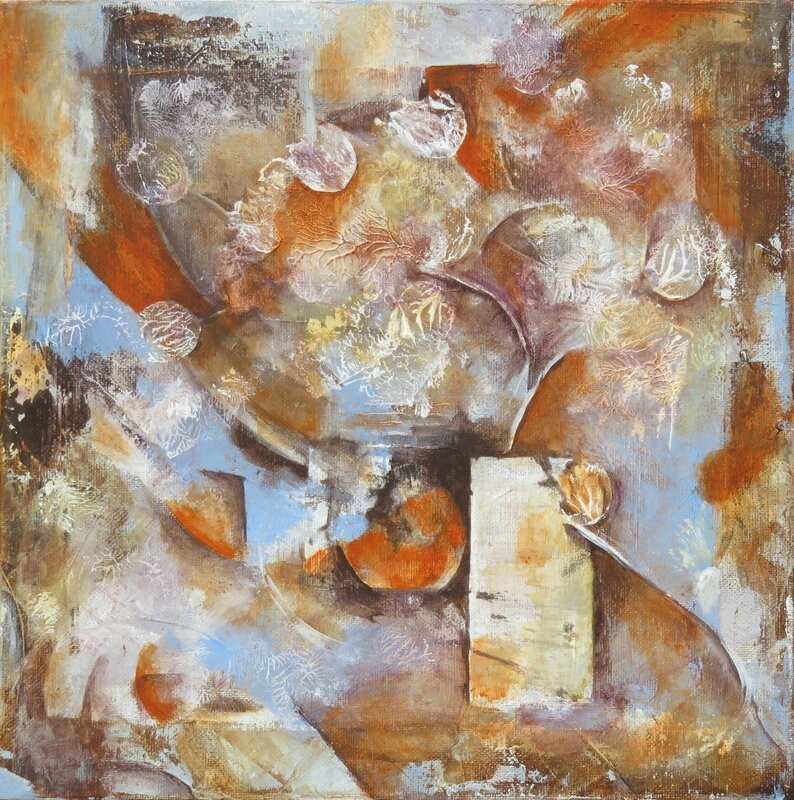 Une nature morte abstraite, c'est possible ça? Ben on y voit ce qu'on veut, moi j'y vois des vases déstructurés, des fleurs diaphanes, ...
An abstract still life, how is that possible? Well, I guess you can see what you want, I personally see destructured vases, transparent flowers, ...
Et là encore, un travail sur des transparences et textures délicates. Vous aimez?
And again, I worked on thransparencies and delicate textures. Do you like it?