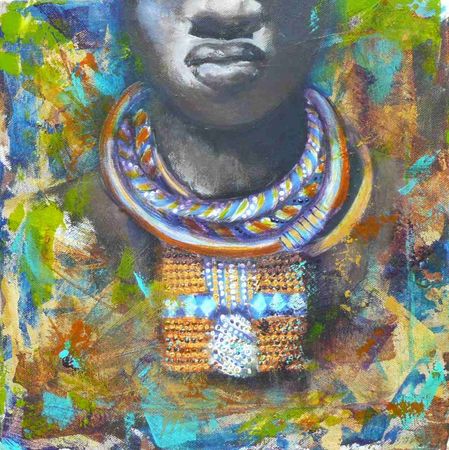 L'autre matin, j'ai commencé celui-ci... et je n'ai pas pu m'arrêter avant de l'avoir fini. Et je l'aime beaucoup! Et pour une fois, mon mari aussi l'aime beaucoup!
The other morning, I started this one... and I couldn't stop until it was finished. And I like it a lot! And for once, my husband also likes it a lot!
Pour info, c'est une femme de la communauté Xhosa.
Just so you know, it's a woman from the Xhosa community.