Je suis le stage de Jane Davies sur la composition à mon rythme.
Little by little I follow Jane Davies's workshop.
La leçon 3 se focalisait sur l'intégration d'une forme par la texture sur un fond neutre.
Lesson 3 was focused on the integration of a shape with the use of textures on a neutral background.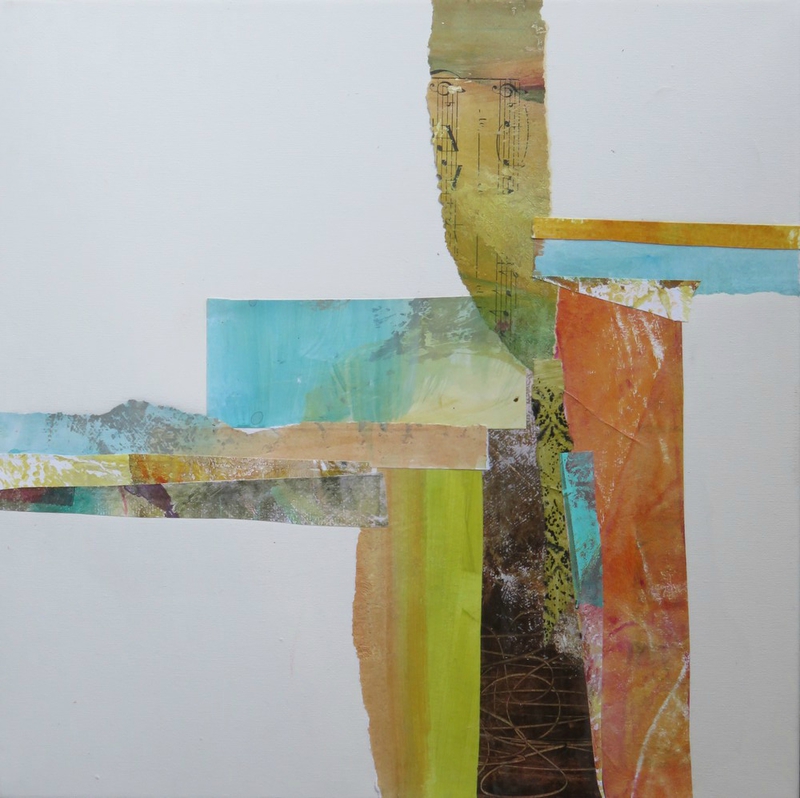 le collage initial en croix. Les 4 parties blanches devaient être de dimensions différentes
I started with a collage in a cross shape. Th four white shapes had to be of different sizes.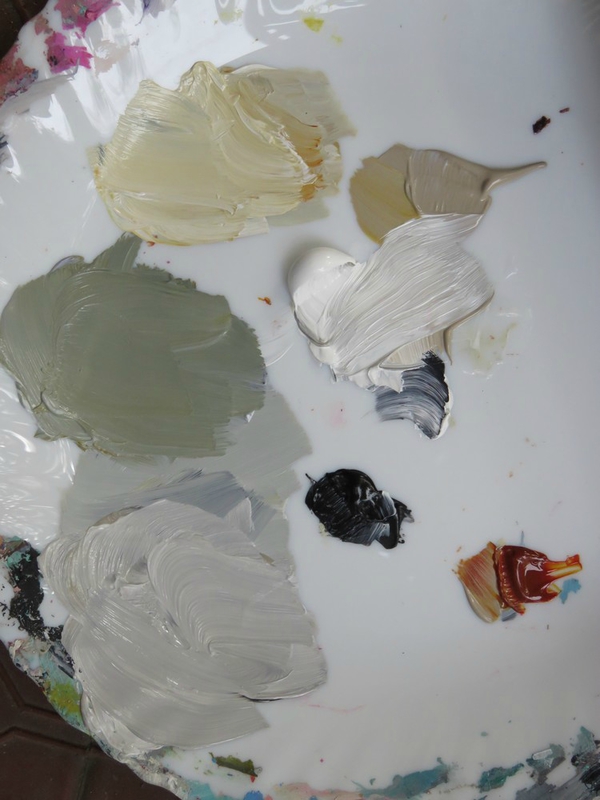 couleurs neutres pour le fond,
The white shapes had then to be painted in neutral colours to make the background,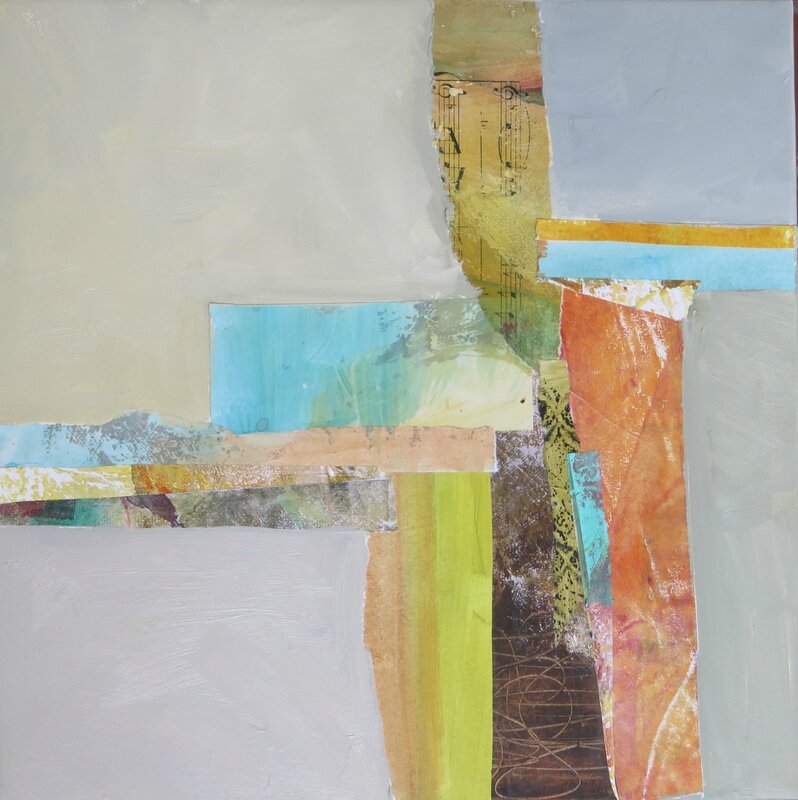 les 4 parties devant être de tonalités différentes
the 4 shapes had to be painted in different tones.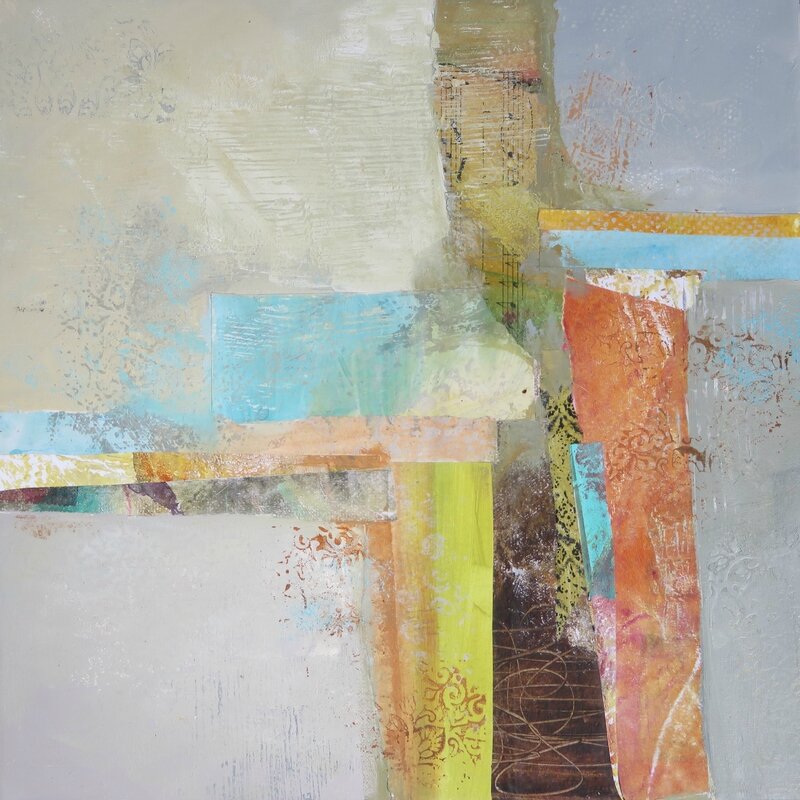 j'ai commencé à intégrer ma forme en croix par des textures, mais les tonalités de fond étaient trop différentes alors j'ai essayé de les rapprocher
I started integrating my cross-shape with textures, but the tones of the background were too different to my taste to I tried to make them closer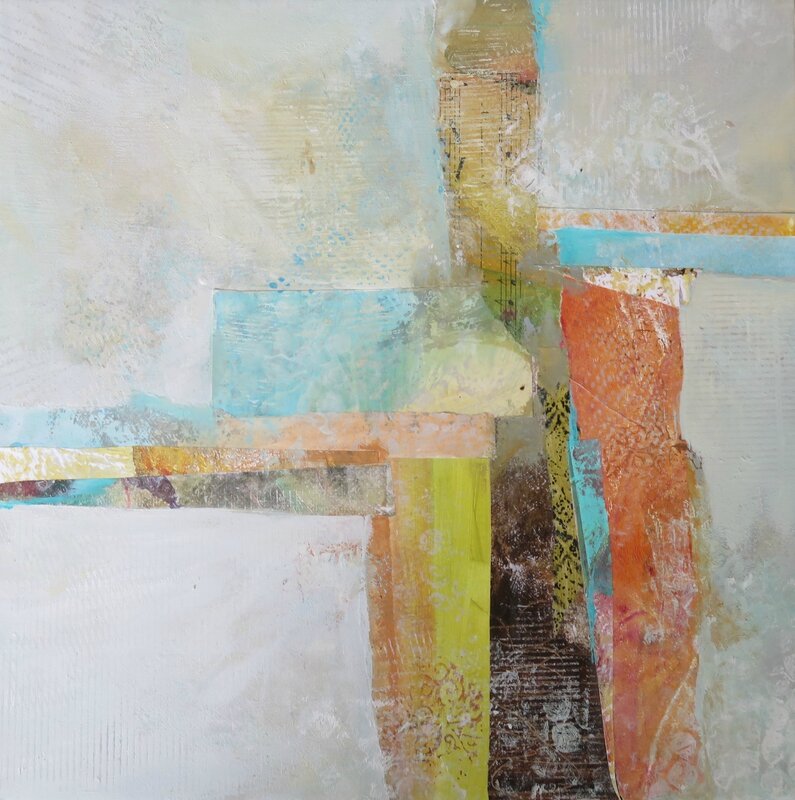 N°67
les tonalités sont plus proches, peut-être trop; j'ai continué l'intégration par les textures, mais je ne suis toujours pas satisfaite pour l'instant... A suivre.
the tones are closer, probably too much; I went on with th textures, but I'm still not satisfied yet... To be continued.
Vous pouvez revoir la leçon 1 ici, ou revoir les paysages abstraits de la leçon 2 là.
You can check lesson 1 here, or the abstract landscapes from lesson 2 there.