Suite de la même série de travail à base de vert (cliquez ici pour revoir comment tout a commencé):
I've kept working my greens (click here to see how it all started);
Cette fois ci au lieu de partir d'une feuille blanche,
this time, instead of starting with a blank page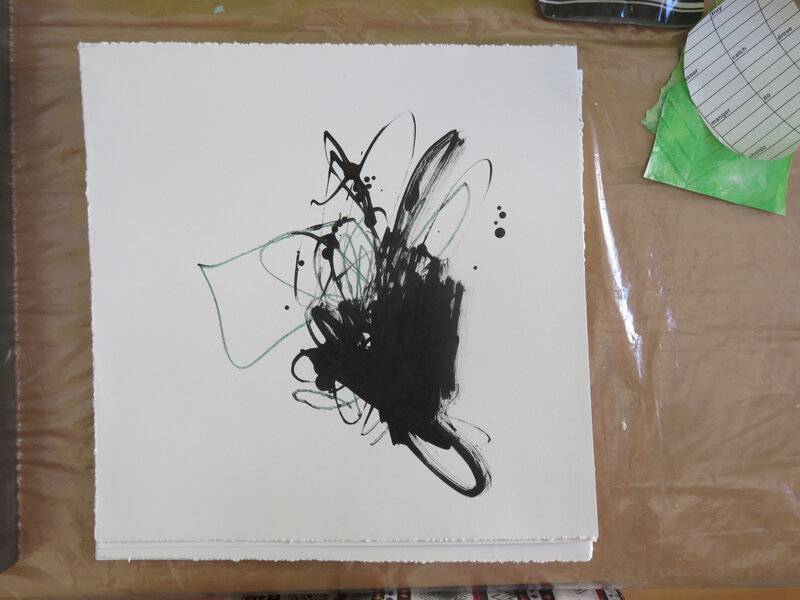 je suis partie d'un gribouillis à l'encre et/ou au crayon aquarellable
I started with scribbling some ink and watercolour pencil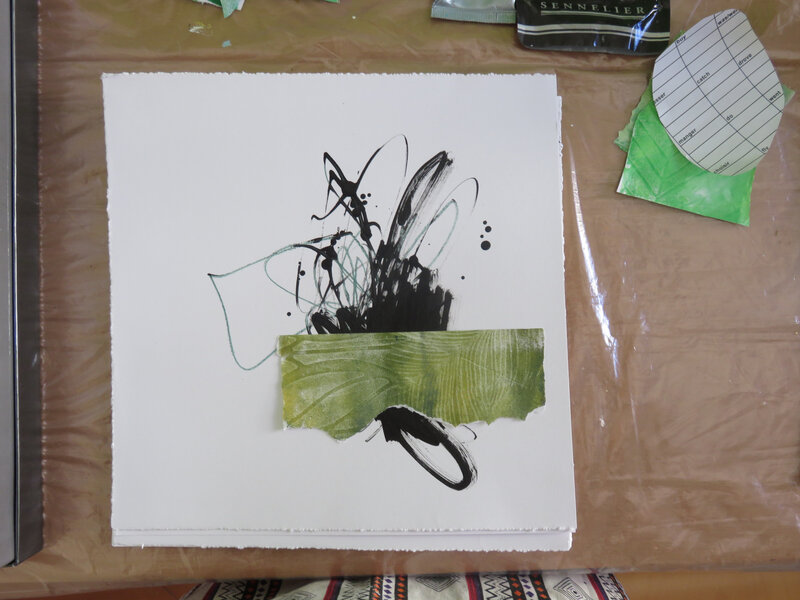 J'ai fait mon collage par dessus en cachant et en révélant plus ou moins les traits d'en dessous.
I lay my collage on top, hiding and revealing more or less the marks underneath

et puis j'ai joué avec les papiers imprimés de monoprints de différentes formes et couleurs pour créer ma composition
then I played with shapes and colours to create and balance my composition using monoprinted papers
et pour finir et équilibrer, j'ai rajouté encore quelques marques de crayon/pastel aquarellable et/ou encre
then to finish it off and balance the whole thing, I added some marks with watercolour pencil/crayons and/or ink.
Le résultat / the result:
N°130
et les 3 autres faits sur le même principe / the 3 others based on the same principle: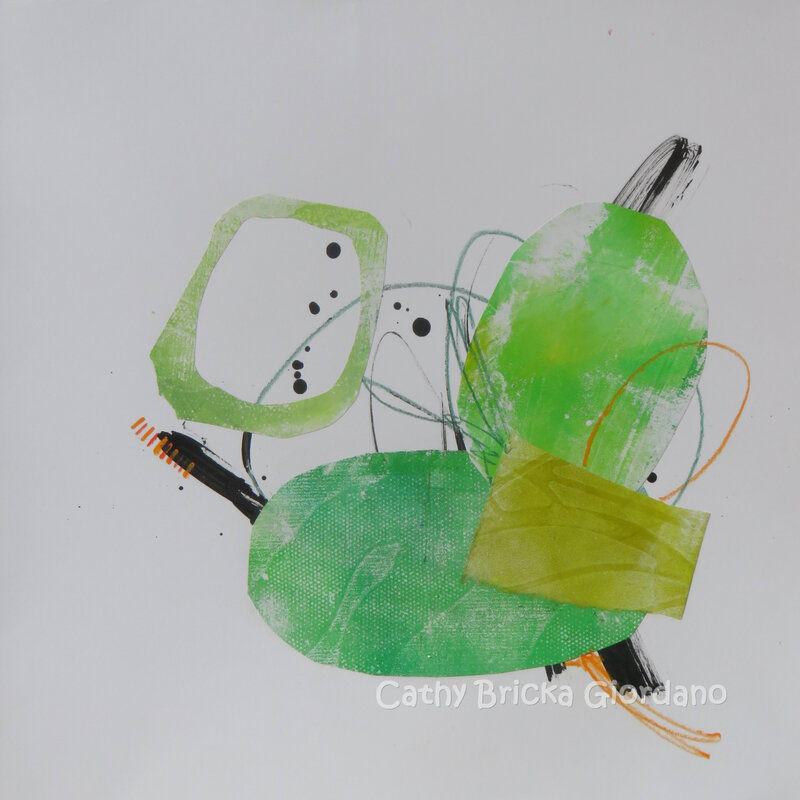 N°131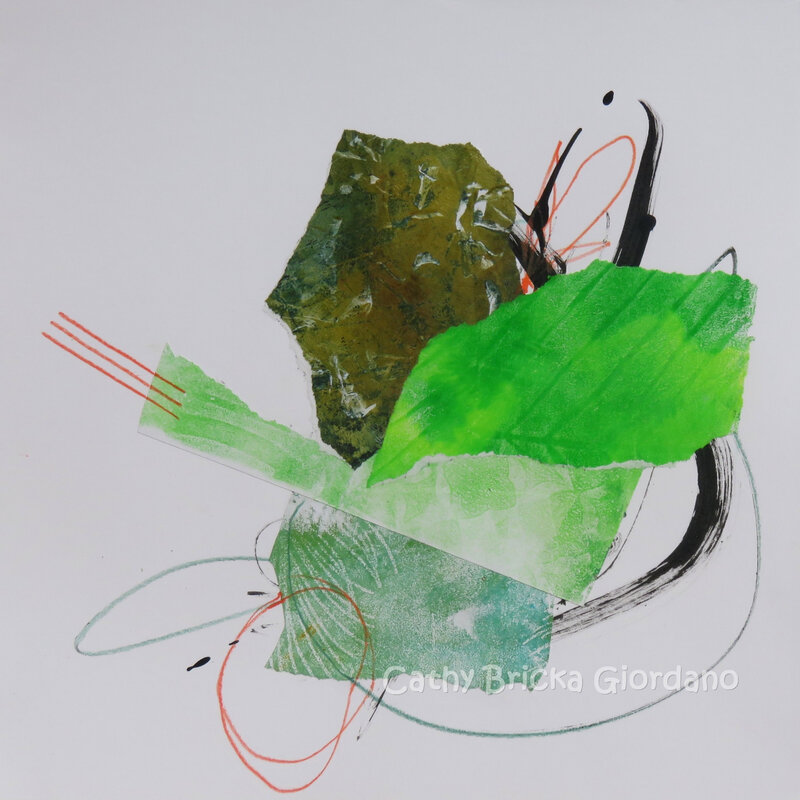 N°132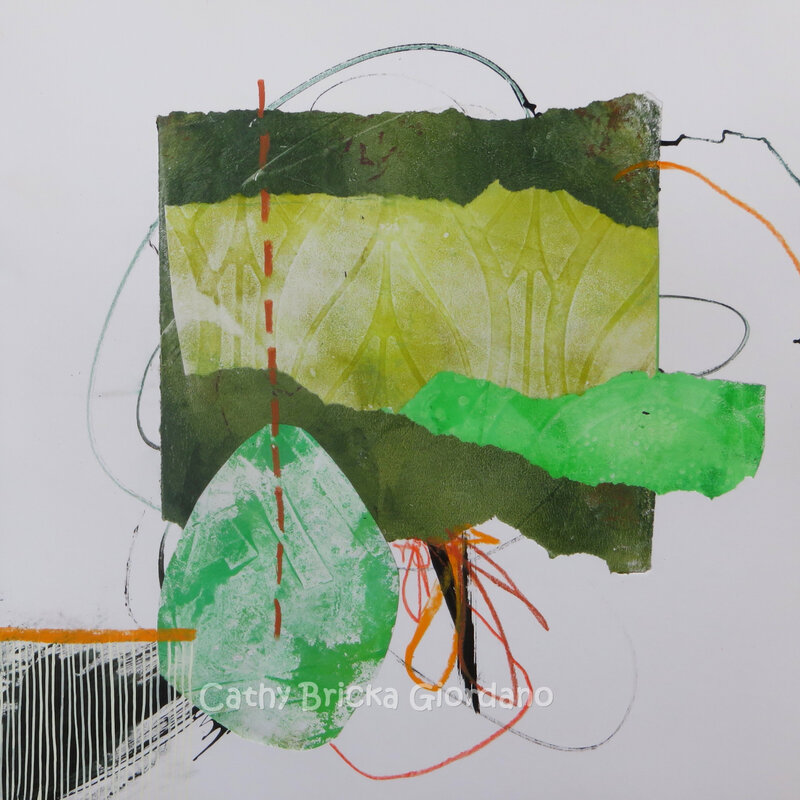 N°133
les voici chacun encadrés
and here they are framed: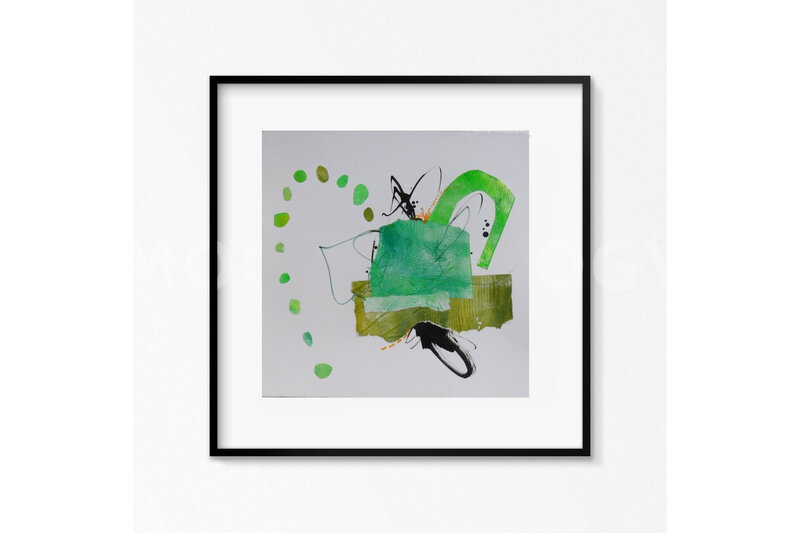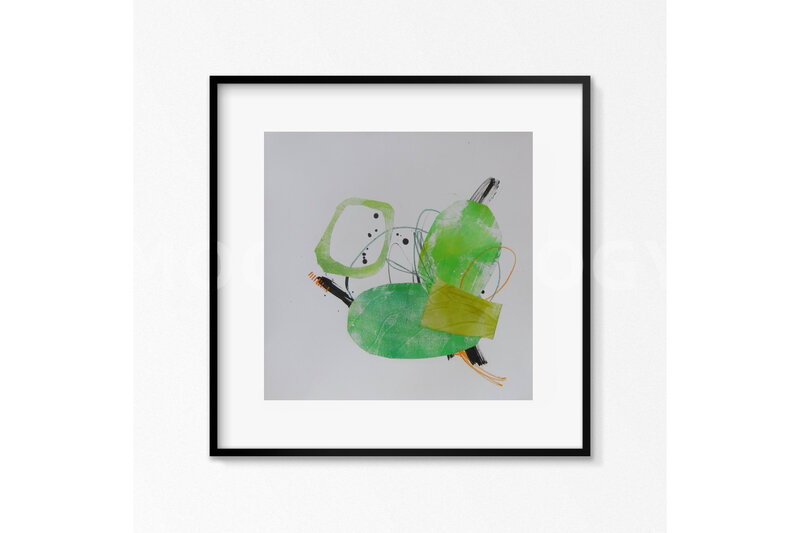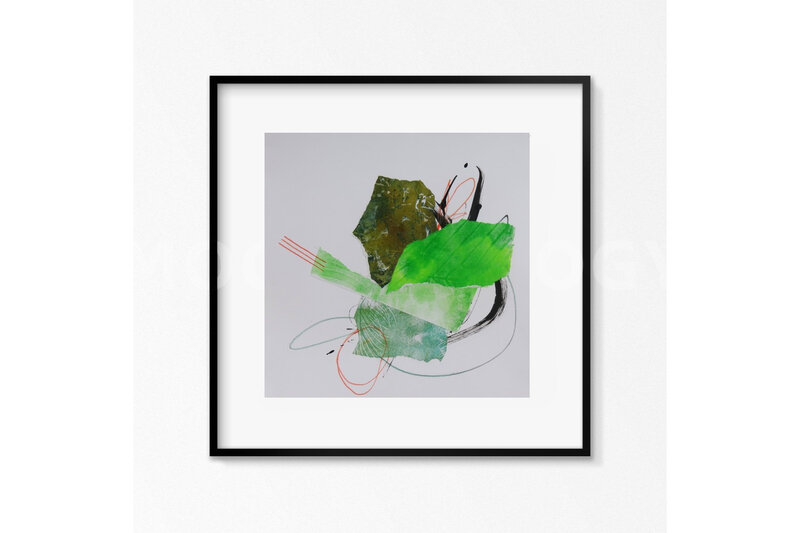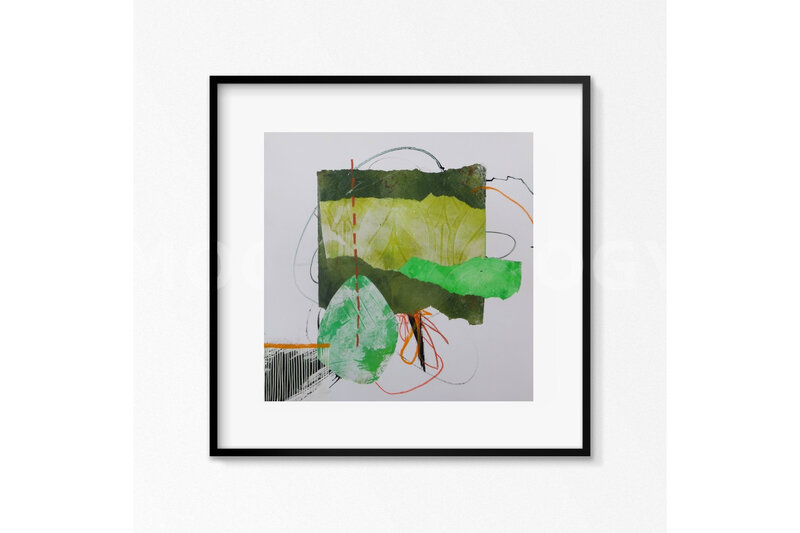 Cela crée un bel ensemble, vous ne trouvez pas?
they look so good together, don't you think?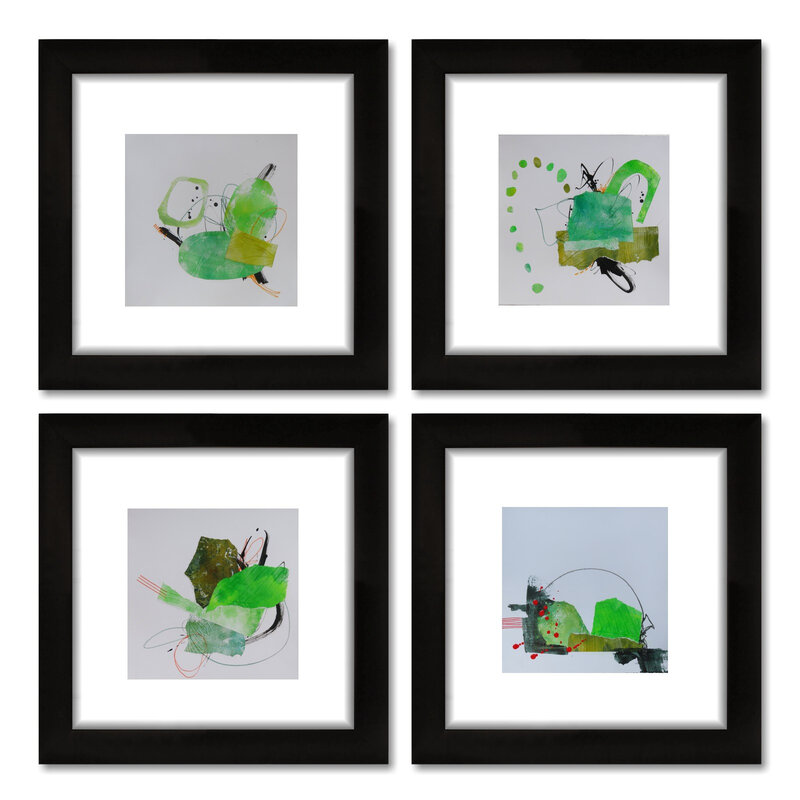 Trouvez l'intrus, il y en a un de la série précédente
Find the odd one out, there's one from the previous series