Let go and refrain from over doing it,
play with transparencies and depth, what is revealed what is hidden,
balance and unbalance, tip forward right till break point
Se lâcher, et se retenir pour ne pas trop en rajouter,
jouer les transparences, la profondeur, le dit et le non dit,
équilibrer et déséquilibrer pour se pencher juste au dessus du vide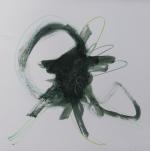 Peinture étalée rapidement, et hop, collages et crayons aquarellables
Starting with some scribble, and on with a collage and some watercolour pastels/pencils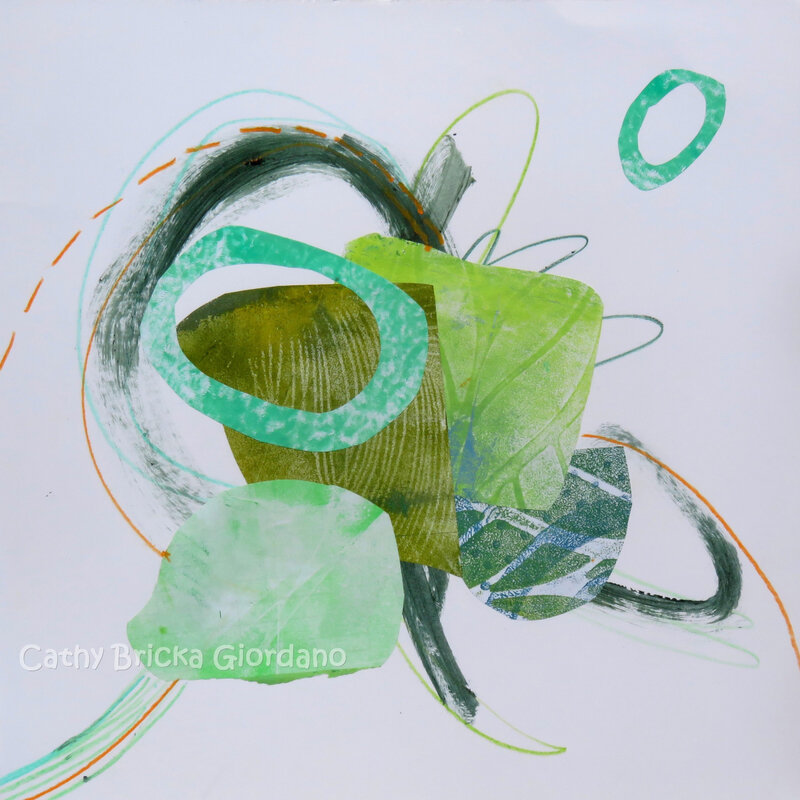 N°134
Je suis toujours dans le vert, et depuis que j'ai commencé, je ne m'en lasse pas.
Still working my greens. Ever since I started, I just can't get enough.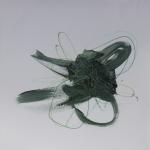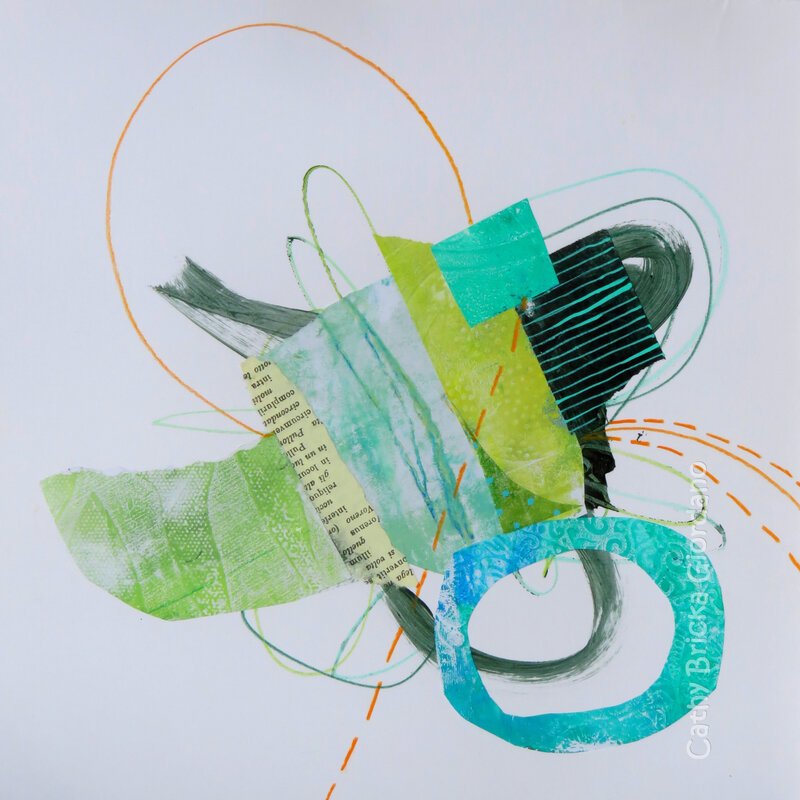 N°135
Je trouve ça rafraîchissant avec les grosses chaleurs que nous avons à Rome en ce moment, et il y a tant de teintes subtiles, tant de combinaisons possible!
I find it very refreshing with the serious heat we are having in Rome at the moment, and there are so many shades, so many hues, so many possible combinations!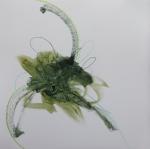 N°136
et d'un point de vue composition, j'apprends énormément
On the composition side, I'm learning loads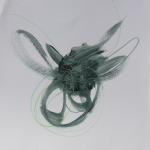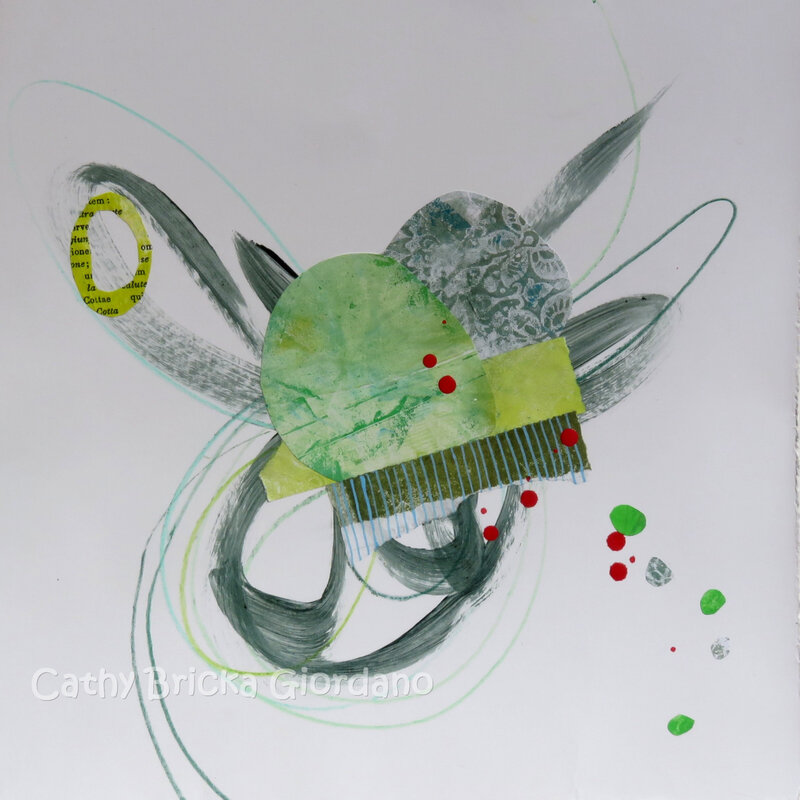 N°137
Un cadre pour finir le tout:
A nice frame to finish them off: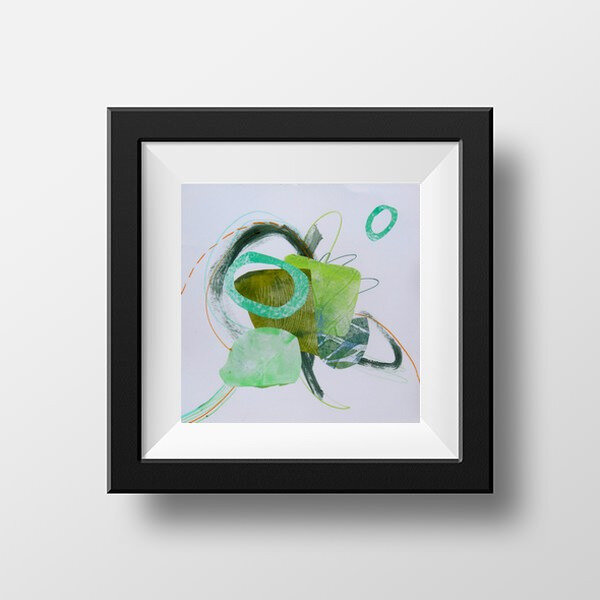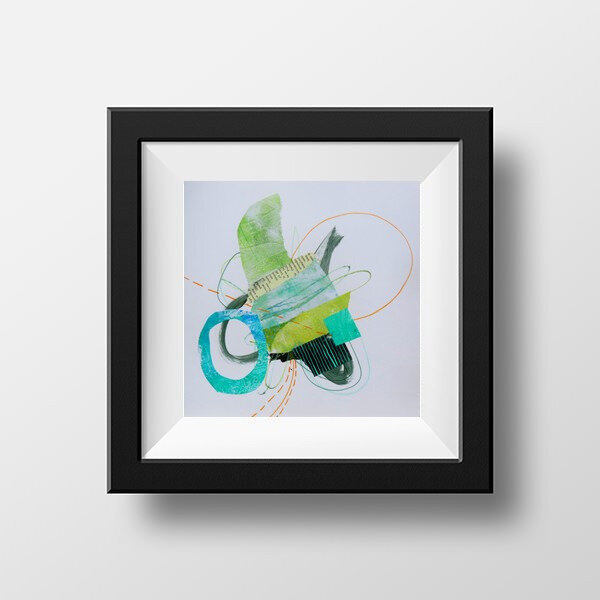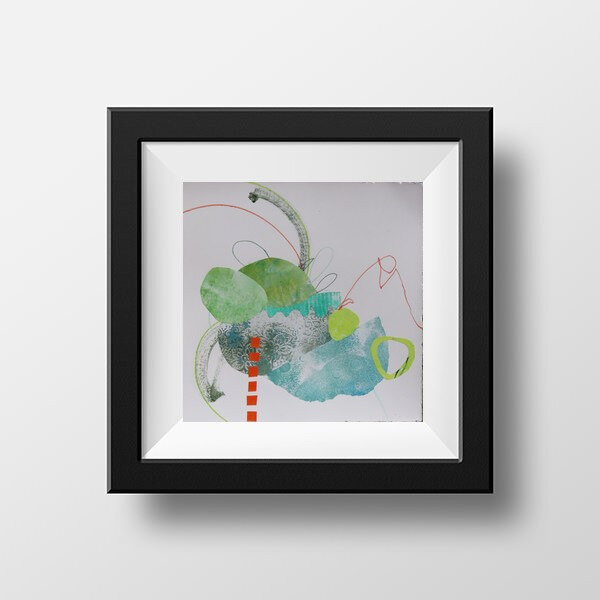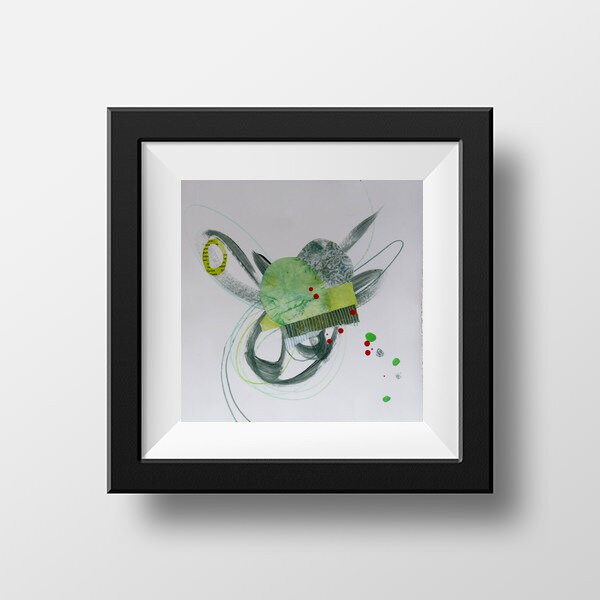 Il ne s'agit pas d'un long fleuve (vert) tranquille. Il y a ceux qui m'ont un peu donné du mal (et ceux qui n'arrivent pas à décoller aussi, mais bon...)
par exemple celui là:
Things don't always go smoothly. I spent a few tough hours with some with this one:

il était très mal parti, mais finalement, à force de m'acharner j'ai réussi à en tirer quelque chose.
It well from okto worse to worser then it suddenly got better again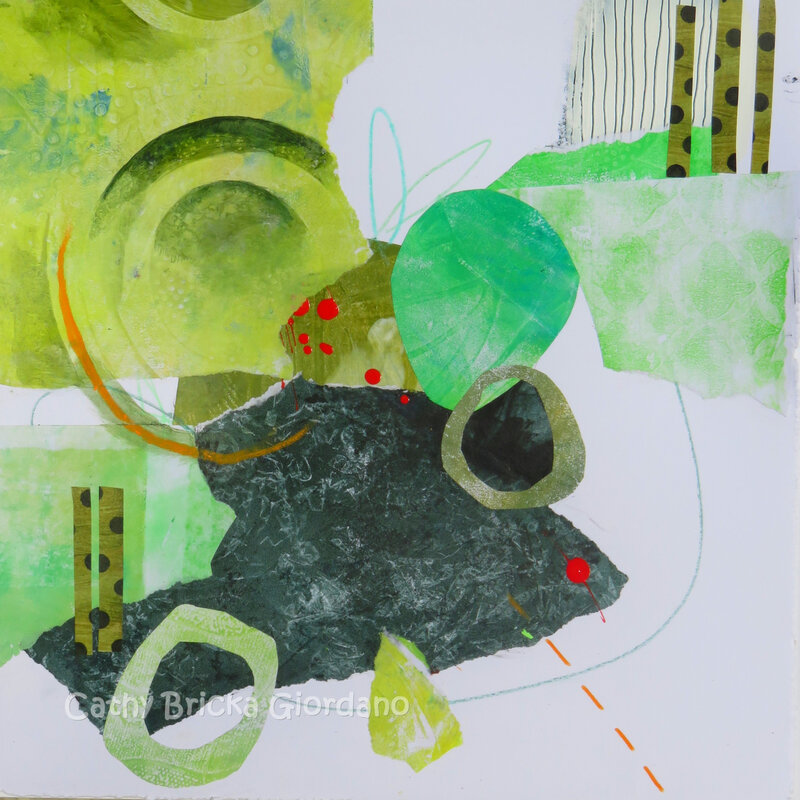 N°138
Il est certes plus chargé mais il garde un côté spontané
that's why it's a little busier than the others, but it still looks spontaneous somehow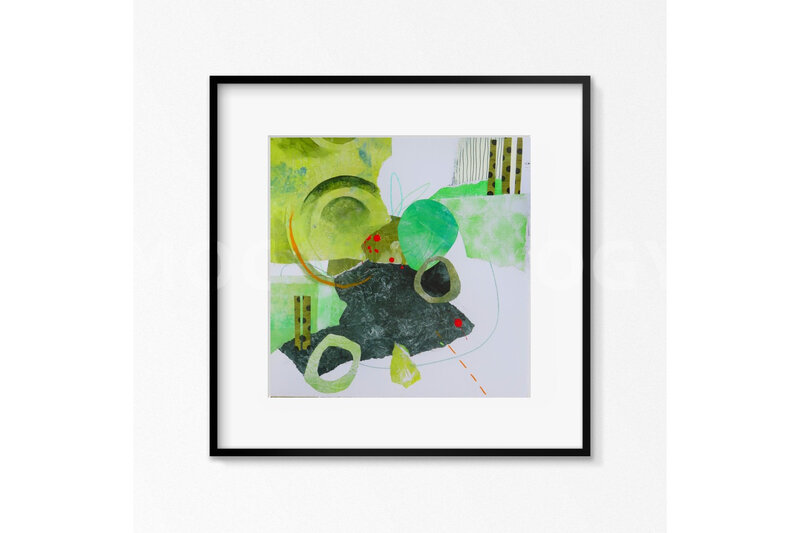 Cliquez ci dessous pour revoir les autres verts / Click below to see the other greens
Go Green 1 (le processus/ the porcess)
Go Green 2
Bizarrement, je ne me lasse pas. Et vous?
Weirdly enough I'm not getting tired of it. What about you?