Working on layers and transparencies using two gelli plates of different size and printing directly on the paper.
The collage only adds a touch of bright colour.
Travail sur les transparences et les couches. J'ai utilisé deux plaques d'impressions en gélatine directement sur le papier.
Les collages ajoutent seulement une touche de couleur vive.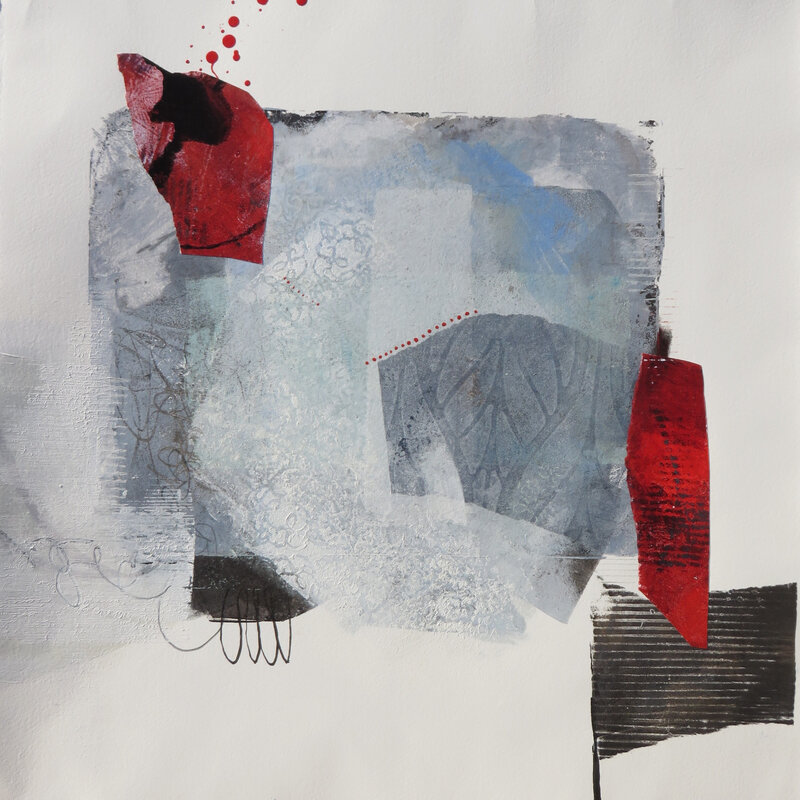 I like the transparencies, and the deep dark red.
J'aime les transparences et ce rouge si profond.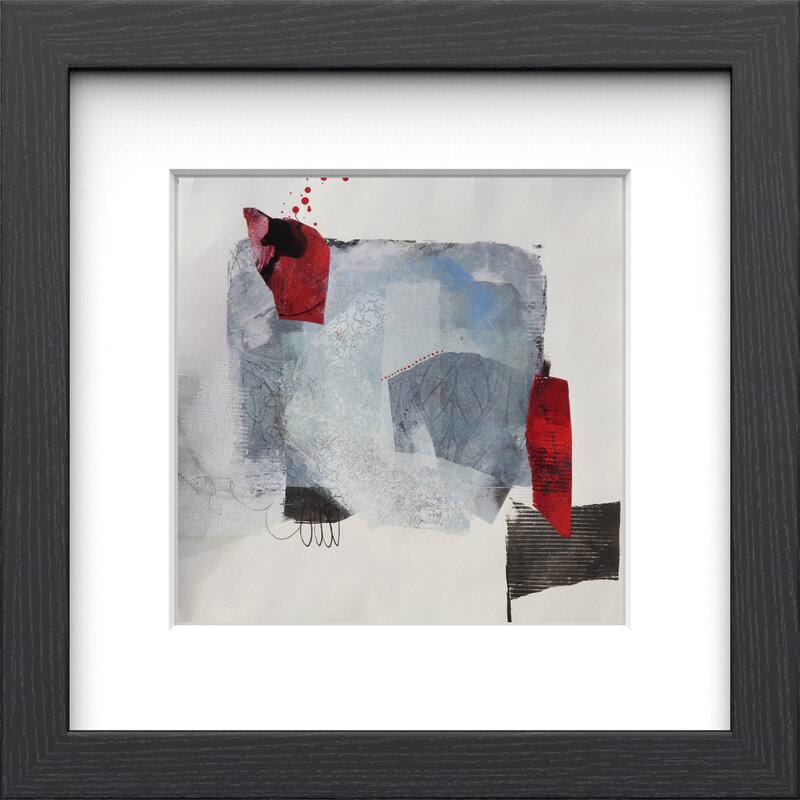 I also like it this way:
Je l'aime aussi dans ce sens là:
This is the other halfd of the set I showed you the other day:
Voici l'autre moitié de la paire que je vous ai montrée l'autre jour:
I wouldn't hang them together though, I'm just mentionig it to explain the process (they were made in the same idea) but the collage of red in one case and orange in the other has made them too different to be put next to each other. My opinion.
Je ne les accrocherais pas ensemble toutefois; je le précisais juste pour expliquer le processus (ils ont été faits dans le même esprit) mais le collage de rouge dans un cas et d'orange dans l'autre les a rendus trop différents pour qu'ils soient accrochés côte à côte. C'est mon avis.