Il ne faut pas désespérer: j'ai fait ce monoprint il y a plusieurs mois, mais c'est seulement récemment qu'il a enfin trouvé sa voie:
You must never despair: I did this monoprint months ago, but only recenty did it find its way: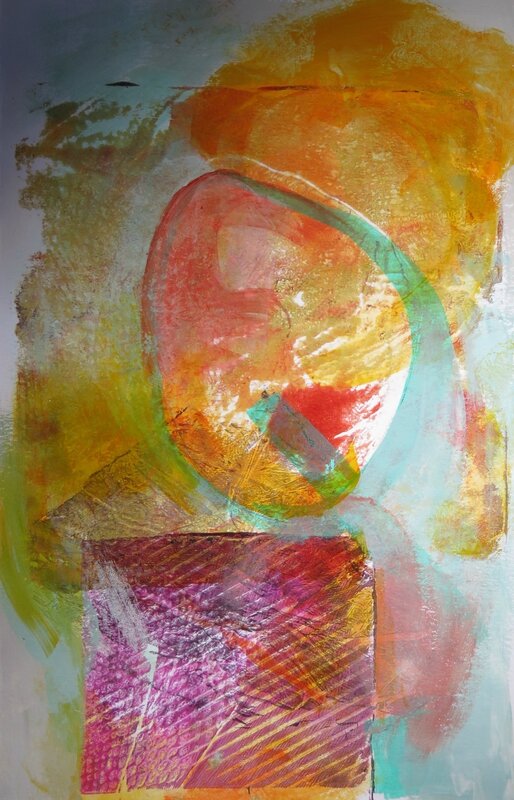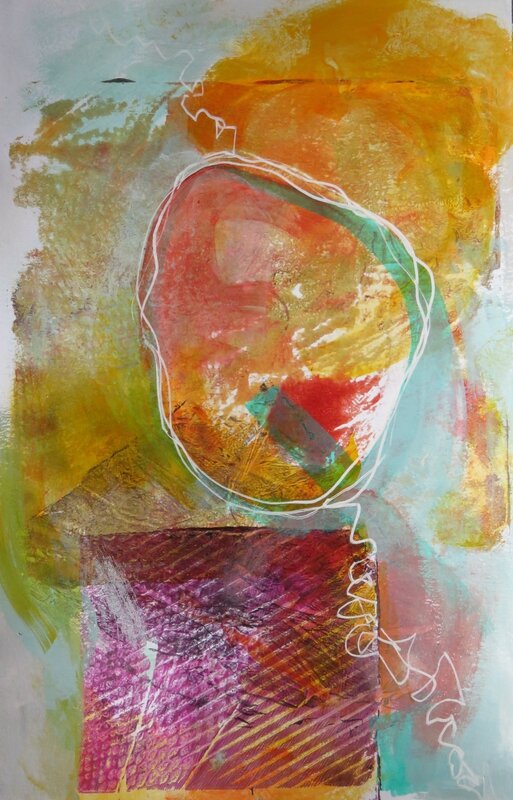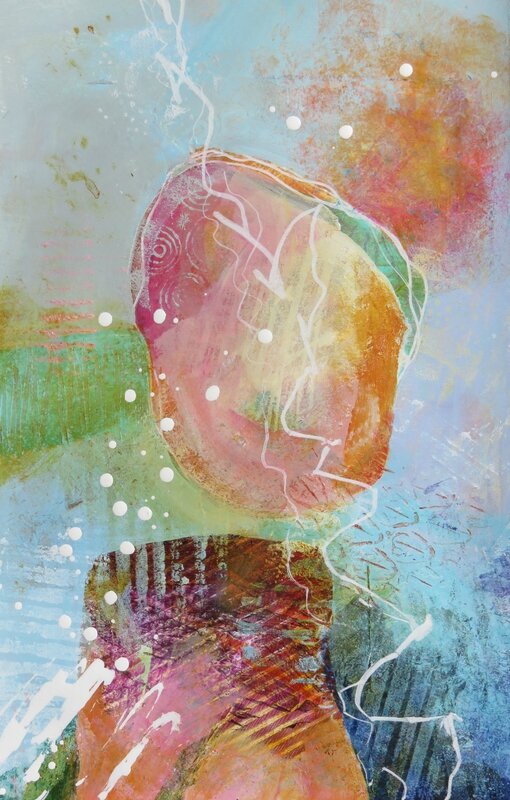 N°135
Il est temps de mettre ce studio virtuel en pause - mais rassurez-vous les vrais pinceaux ne vont pas faire de break. C'est avec ces belles couleurs que je vous laisse donc et que je vous souhaite de passer un excellent été, reposant et ressourçant.
This is my summer break, a break from this virtual studio, but not from my real brushes and paint. I hope to see you all at the end of August, but in the meantime, I wish you a wonderful and relaxing summer.