Au mois d'août, nous sommes allés faire un tour à St Martial, un petit village dans les Cévennes.
In August we went to St Martial for a day. It's a cute village in the Cévennes, south of France.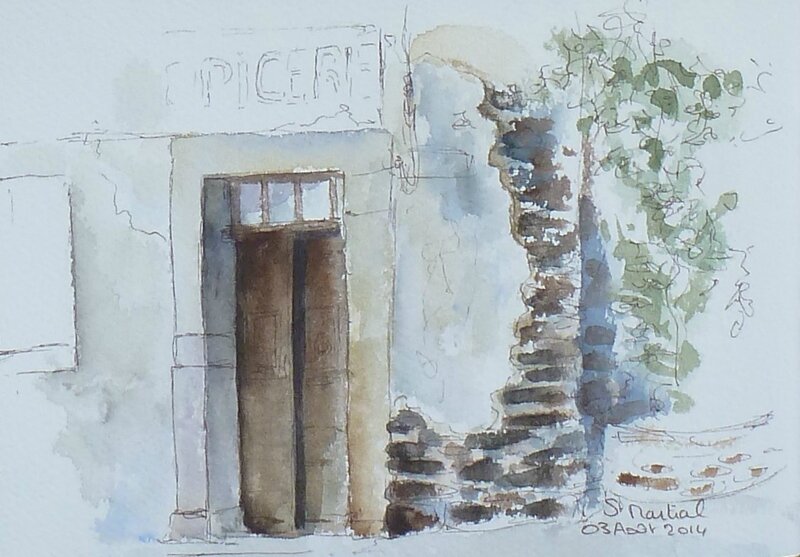 Une ancienne épicerie; j'adore voir ces anciennes enseignes à demi effacées.
An old shop; I love seeing the old shop signs half erased, half forgotten.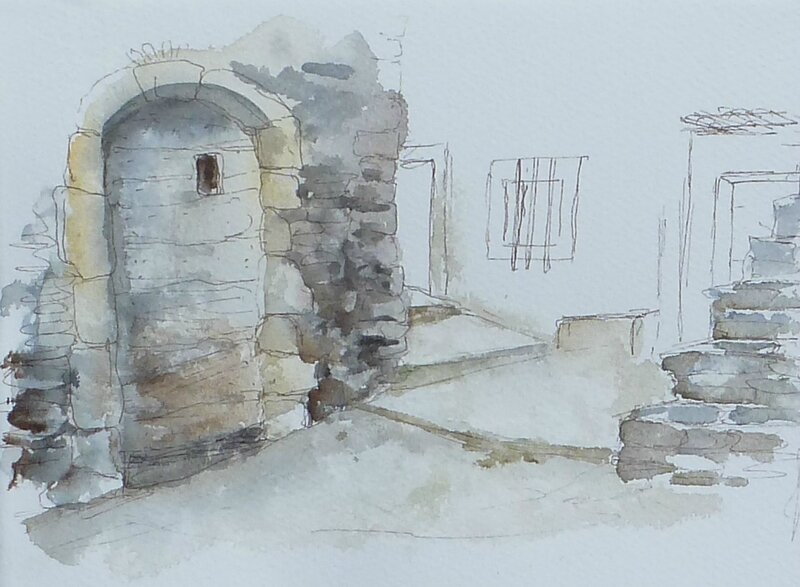 Une vieille porte comme je les aime. Ils ont de drôles de pierres très noires là bas
An adorable old door. They have very dark stones there.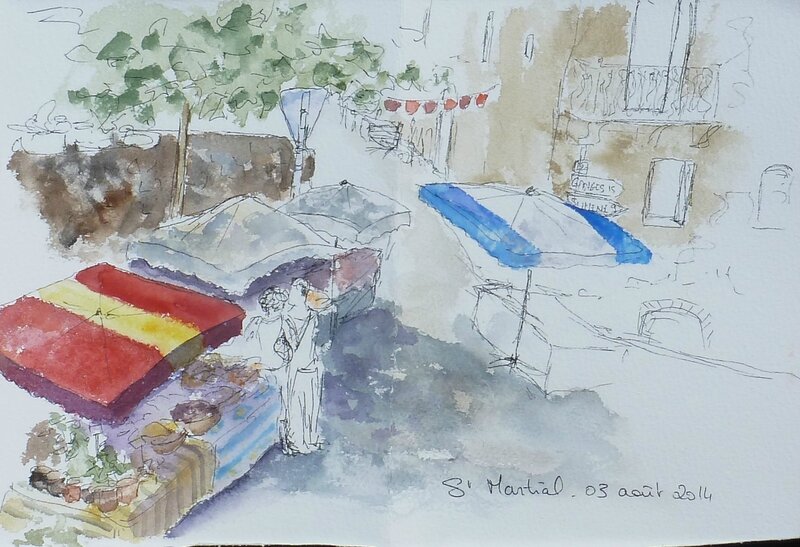 C'était un dimanche et il y avait un mini marché tout coloré; vu d'un café qui le surplombait
It was Sunday and there was a tiny colourful market; sketched from above, from the terrace of a cafe.